Birthday Food ...
More Than Cake
Are you and your friends passionate about food? A foodie birthday party may be the perfect theme for your next celebration.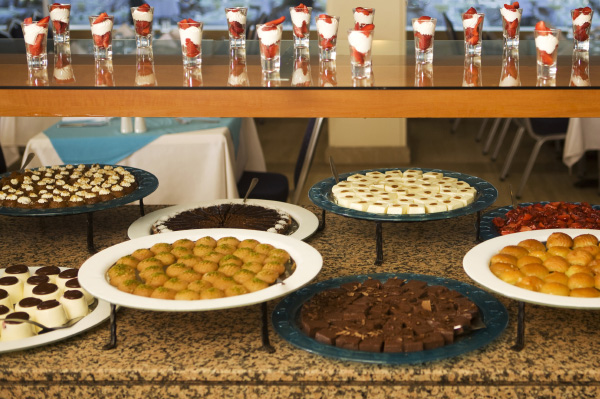 Do you love cooking, eating, entertaining and everything about food? A foodie birthday party is a fun way to celebrate a special birthday. Get together with some of your closest foodie friends and live it up.
The guest list
For a foodie birthday party, you should keep your guest list relatively small. Depending on where you are going to hold the event, eight to 20 people is probably suitable. You want to invite enough people that it's fun to socialize, but not so many people that the party is unmanageable.
Pick a location
The logical place for a foodie birthday party is a restaurant, right? Well, it doesn't have to be. You can host a foodie party at your own home, take a trip to a culinary school or celebrate at a food festival. A foodie party at home is a fun and affordable event that all your friends are sure to enjoy.
Select a food theme
If you are hosting the birthday party at home, select a food theme. You could serve all appetizers, all desserts or from a particular type of food (all Italian, for example). Once you have decided on your food theme, you have several options — cook everything yourself, make a potluck meal, invite your friends to cook in your own home or have the party catered. Catering is probably the most expensive choice, but it will allow you to have more time to relax and enjoy the company of your friends.
Be indulgent
Though we don't recommend overeating every day of the year, on your birthday you can allow yourself to be a bit indulgent. One day of succulent meats or creamy desserts isn't going to make you gain 10 pounds. Live a little bit and enjoy all your favorite foods on your special day.
Presenting the food
No matter if you are cooking the food yourself or the party is being catered, make the presentation of the food spectacular. Foodies like you love everything about food — how it tastes, smells and looks. Break out your fine china, cloth napkins and gorgeous centerpieces. The food should make the event. Consider hiring help to serve the meal to your guests in courses, allowing them time to savor each one.
Let them eat cake
What birthday party would be complete without a cake? Instead of a grocery store cake with blue icing, head to the best bakery in town and order your favorite. Whether it's a rich black forest cake or an delectable cheesecake, enjoy every bite.