Allergy-Friendly And Yummy Too!
Make any party a smash by including these fun gluten-free recipes to the menu!
(page 6 of 6)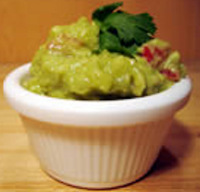 Easy guacamole
Ingredients:
2 avocados - peeled, stones removed and chopped
1 small red onion, finely chopped
1 clove garlic, minced
1 ripe tomato, chopped
1 lime, juiced
Salt and freshly ground black pepper to taste
Preparation:

Mash avocados in a medium serving bowl. Stir in onion, garlic, tomato and lime juice. Season with salt and pepper to taste.