Party Recipes For Kids With Allergies
Lori Sandler, owner of Divvies "Made to Share" treats, suggests several ways party hosts can be sure that a child with food allergies feels welcomed, expected and included in the festivities while staying safe.
(page 3 of 3)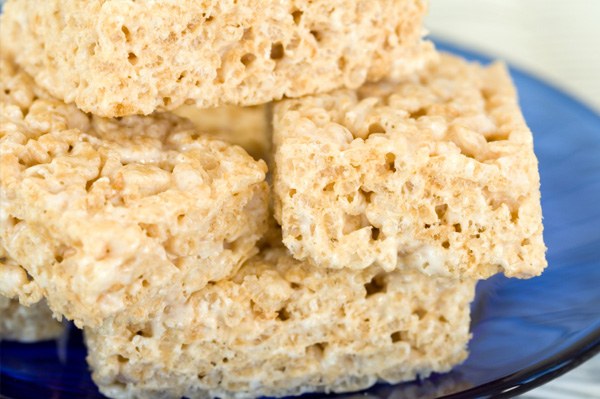 Sunny Squares (serves 16)
(peanut, milk, egg, gluten free)
Ingredients:
1/4 cup butter or margarine
1 cup powdered sugar
1 cup sunflower seed butter
3 cups crispy rice cereal
1 1/2 cups chocolate chips
1/4 cup sunflower seed butter
Directions:
Melt margarine on stove in large pot at medium-low heat. Add powdered sugar and 1 cup sunflower butter and mix well. Take mixture off stove and add cereal. Mix well.
Put mixture in 8x8" pan and press down. Put in refrigerator to cool.
In the meantime, melt the chocolate chips and 1/4 cup sunflower butter in a saucepan on medium-low heat.
Take the pan out of refrigerator and spread the melted chocolate mixture on top. Let cool. If desired, speed process by placing in freezer for 5-10 minutes.
Cut into small squares when cool.
Hosts of parties and families with children that have food allergies have many tools to help make preparation easier and more delicious. Find more recipes like these online and in cookbooks available at most book retailers.