Party Recipes For Kids With Allergies
Lori Sandler, owner of Divvies "Made to Share" treats, suggests several ways party hosts can be sure that a child with food allergies feels welcomed, expected and included in the festivities while staying safe.
(page 2 of 3)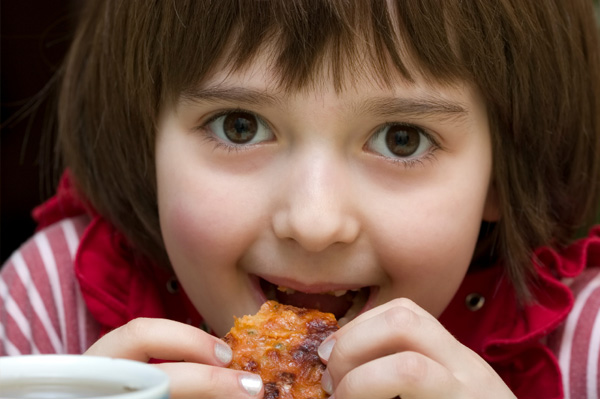 Kid's Pizza-Pizza (serves 5)
(yeast and gluten free)
Ingredients:
1 1/2 cups (75 grams) instant mashed potatoes
1 cup milk
1/4 cup butter, melted
2 teaspoons Italian seasoning
1 teaspoon garlic salt
1/4 cup (40 grams) Parmesan
1/2 teaspoon sugar, optional
Optional sauce and toppings
Directions:
In a food processor, combine all ingredients except for oil and optional sauce and toppings, and blend until well incorporated. Let dough sit for 10 minutes.
In a greased spring-form pan, push desired amount of dough on the bottom and halfway up the sides of the pan. You may have thin or thick dough.
Brush oil over dough and place in a 425 degree F oven for about 30 minutes. Thinner dough might cook faster. If desired, turn the broiler on and crisp the top for an additional 5 minutes. Remove and prepare your sauce and toppings.
Dairy-Free Variation: Use rice milk or water and margarine. Omit Parmesan.
Low-Sugar Variation: Omit sugar.
See more birthday recipes on the next page.