Party Recipes For Kids With Allergies
Lori Sandler, owner of Divvies "Made to Share" treats, suggests several ways party hosts can be sure that a child with food allergies feels welcomed, expected and included in the festivities while staying safe.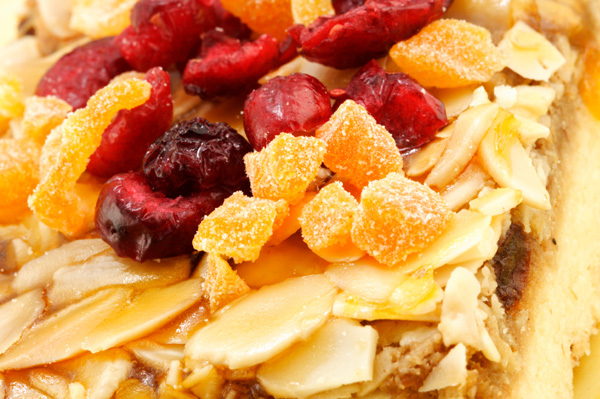 The frequency of people with food related allergies has increased at a dramatic rate with over 12 million people in the US having severe food allergies. The numbers among children are even more concerning with one out of every 25 children having some sort of allergic reaction to common foods such as eggs, tree nuts, dairy and gluten. This presents a challenge when hosting a party, especially a party where the main guests are children.
Be prepared by communicating with parents in advance of the party. Most parents of children with allergies will tell party hosts about the type of allergy their child has, so use them as a main resource. Don't hesitate to ask questions about the allergy, and even use them as a menu planner by having them suggest safe foods.
Maintain confidentiality. Don't make it public knowledge that things are different for that particular child.
Cross contamination is one of the biggest concerns associated with food allergies. Be conscientious during your preparation by thoroughly washing all utensils and starting with clean dishes or prep bowls.
Designate an allergy-free area or zone at the party table and insist that children do not share their plates and cups.
Know the severity of the allergic reaction to ensure you are comfortable with the measures that would need to be taken should a reaction occur at the party, such as the need for an Epi-pen. If you as the host are not comfortable, be sure to invite the parents of the child to stay for the duration of the party.
There are several tasty menu options available for an allergy-free party. Here are three that all the guests, including those with allergies, can appreciate.
Crunchy Granola Bars (makes 30)
(gluten free)
Ingredients:
1/2 cup (125 grams) butter
1/3 cup (70 grams) sugar or honey
1 tablespoon light corn syrup or maple syrup
4 cups (400 grams) oats or buckwheat flakes
1/2 cup (75 grams) raisins (or favorite dried fruit)
1/3 (40 grams) chopped nuts (optional)
Directions:
Lightly coat 8-inch square cake pan with cooking spray.
Place the butter, sugar, and syrup in a pan and cook over low heat, stirring until the mixture is well combined.
Remove the pan from heat and stir in the oats until coated. Add the fruit and nuts; mix well.
Turn into pan and press down firmly.
Bake in a 350 degree F oven for 30 minutes. Cool for 30 minutes and then place in refrigerator. When completely cool, cut with a knife into bars.
Dairy-Free Variation: Use margarine.
Low-Sugar Variation: Omit all sugars, use 1/3 cup sugar-free maple syrup.
Nut-Free Variation: Omit nuts.
See more birthday recipes on the next page.