Best Dads
On Film
These movie dads may not always get it right, but their hearts are in the right place.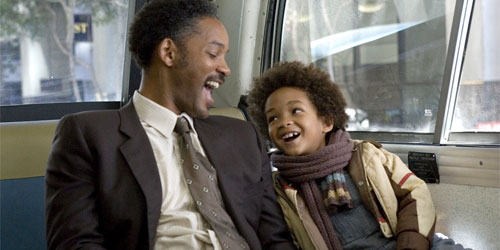 1. Chris Gardner in The Pursuit of Happyness, as portrayed by Will Smith Knocked down to skid row from the middle class, Chris Gardner finds himself on the streets with his young son and nothing more than a firm belief in the American meritocracy. Despite their hardships, Gardner teaches his son the most important lesson a parent can: never, ever, ever give up.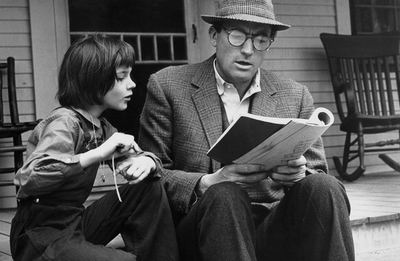 2. Atticus Finch in To Kill a Mockingbird, as portrayed by Gregory Peck
A single father raising two children in the racially-divided South, attorney Atticus takes on a controversial and dangerous case: defending a black man accused of raping a white woman. Despite the danger this exposes him and his children to, Atticus firmly believes that all men are created equal -- and his actions instill this lesson in his kids.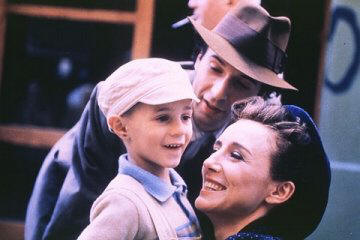 3. Guido Orefice in Life is Beautiful, as portrayed by Roberto Benigni
Trying to maintain his son's innocence -- and life -- in a Nazi concentration camp, Guido convinces the child they are part of an elaborate game to win a tank. Guido successfully hides young Joshua through the American liberation, when Guido is killed but the boy is reunited with his mother. Instead of giving in to the abject suffering around them, Guido does everything he can to maintain his child's physical and emotional well-being, often at the expense of his own.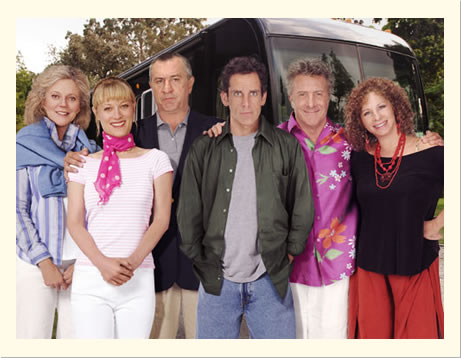 4. Jack Byrnes in Meet the Fockers & Meet the Parents, as portrayed by Robert De Niro A former CIA agent who will do anything to protect his daughter, Jack Byrnes goes to the extreme when Pam brings home the man she ends up marrying. Truth serum, hidden cameras an interrogations are all in Jack's bag of tricks, but it takes his entire family turning him out of his own "Circle of Trust" to make him realize that the ends don't always justify the means. But his heart is always in the right place, and his eventual acceptance of Pam's transition from daughter to wife is his ultimate expression of love for her.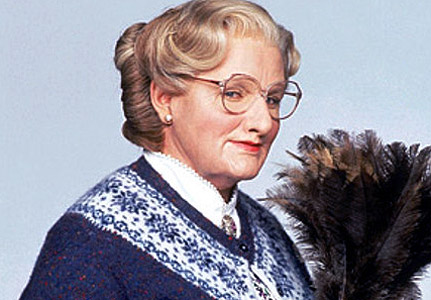 5. Daniel Hillard in Mrs Doubtfire, as portrayed by Robin Williams After losing custody of his children, Daniel Hillard devises a scheme to see them for hours a day, every day: he disguises himself as an elderly British widow named Mrs Doubtfire and becomes the family's housekeeper. The kids eventually figure out the truth but keep it from their mother, knowing if they spill the beans they will lose this precious time with Dad. A series of comical events leads to his unmasking, but his ex-wife eventually softens up and allows Daniel -- as himself -- be with his kids again.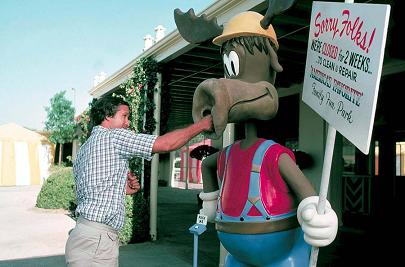 6. Clark Griswold in National Lampoon's Vacation as portrayed by Chevy Chase Poor Clark Griswold. All he wants is for his family to experience the ultimate American vacation: a fun-filled trip to Walley World. An unfortunate series of events makes the road trip more hellish -- and hilarious -- than enjoyable for the family, but through it all Clark is determined to give his family the vacation they deserve -- even if it is at the expense of his own sanity.
7. Arthur Weasley in the Harry Potter series, as portrayed by Mark Williams The well-meaning Everyman of the Harry Potter series, Arthur Weasely doesn't just protect his own son Ron and his others children from danger, but Harry Potter as well. Arthur is a principled wizard who refuses to take part in Muggle discrimination and always strives to do the right thing -- a lesson he passes on to his kids.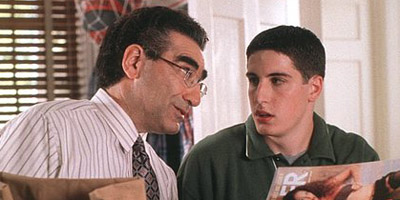 8. Noah Levenstein in the American Pie series, as portrayed by Eugene Levy
Jim's geeky father makes many awkward efforts to help his son through the trials of teenagedom and young adulthood, to great comedic effect. Jim knows his father means well and the two enjoy a close relationship due to his father's good intentions.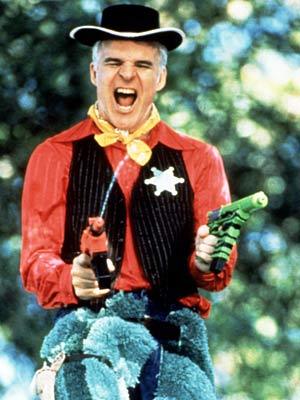 9. Gil Guckman in Parenthood, as portrayed by Steve Martin
Gil tries to be a super dad -- a great provider while still spending lots of quality time with his kids -- because his own father was so distant due to work pressures. When family pressures pile up, Gil learns that despite their problems, there is nothing better than being part of a loving family.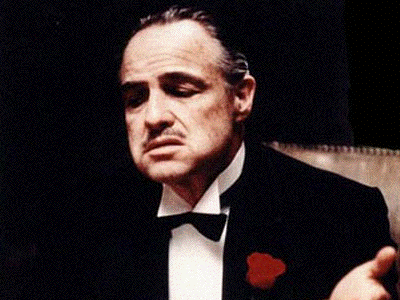 10. Vito Corleone in The Godfather, as portrayed by Marlon Brando
Vito has four children, but is most proud of his son Michael -- the one who went to college, joined the Marines and wants to build a life far away from the family business. Michael ends up becoming the head of the crime family anyway, and is the son who successfully avenges his father and brother.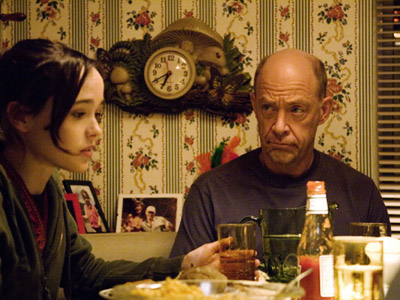 11. Mac MacGuff in Juno, as portrayed by JK SimmonsInstead of freaking out that his 16-year-old daughter is pregnant, Mac recognizes her as an intelligent and confident young woman who is capable of taking responsibility for her actions. He supports her choice to place her baby up for adoption, and gives her sage advice when she's conflicted about her feelings for the baby's father.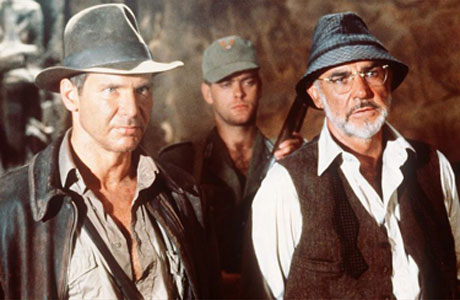 12. Henry Jones in Indiana Jones and the Last Crusade, as portrayed by Sean Connery Although Henrey and Indy are estranged, Henry insists it is for his son's own good, saying it teaches him "self-reliance." But the pair eventually grow closer, putting the past behind them. Henry even sacrifices his lifelong obsession, the Holy Grail, to save Indy's life.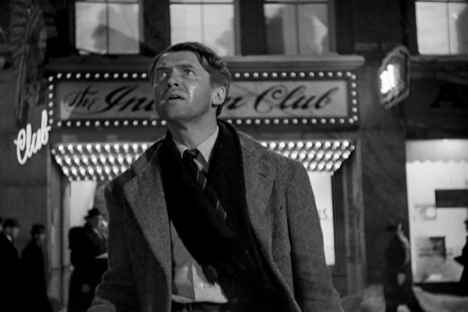 13. George Bailey in It's a Wonderful Life, as portrayed by James Stewart
After sacrificing his dreams for his family, George falls into a pit of depression and decides to kill himself -- because he is worth more to his family, financially, dead than alive. After an angel shows him how desolate the world would have been had he never been born, he realizes he truly does have "a wonderful life" and rededicates himself to his family.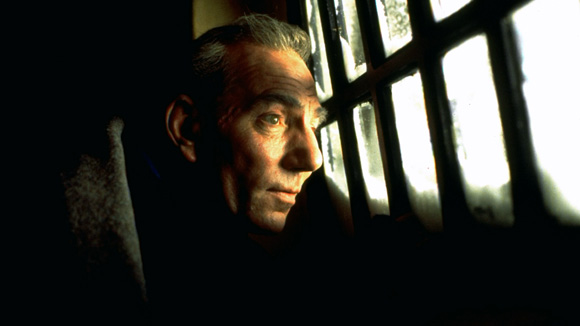 14. Giuseppe Conlon in In the Name of the Father, as portrayed by Pete Postlethwaite Falsely imprisoned with his son for a London bombing, Giuseppe does what he can to make sure Gerry never gives up hope that justice will be served. He dies in prison, but when Gerry is released he vows to continue to fight injustice in the name of his father.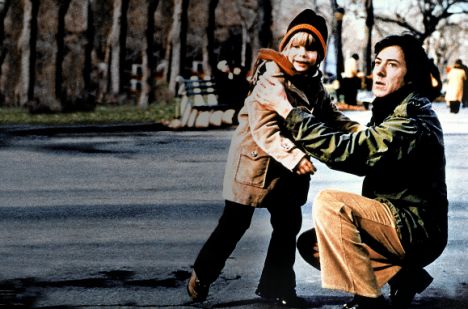 15. Ted Kramer in Kramer vs Kramer, as portrayed by Dustin Hoffman
Workaholic Ted becomes a single dad to Billy when his wife leaves him, a role resented at first by both father and son. Eventually the pair become thick as thieves and when custody is awarded to the long-absent mother, even she recognizes Billy's true home is with his father.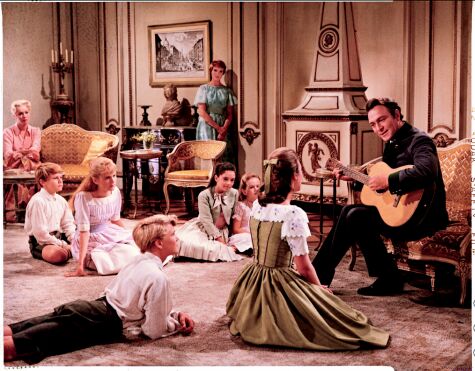 16. Georg von Trapp in The Sound of Music, as portrayed by Christopher Plummer A war hero turned widower, vo Trapp's cold and stern method of childrearing becomes lighthearted and warm after the arrival of nun, governess and soon-to-be wife Maria. (The real von Trapp children disputed the cold portrayal of their father, saying he was always a kind-hearted and involved dad.)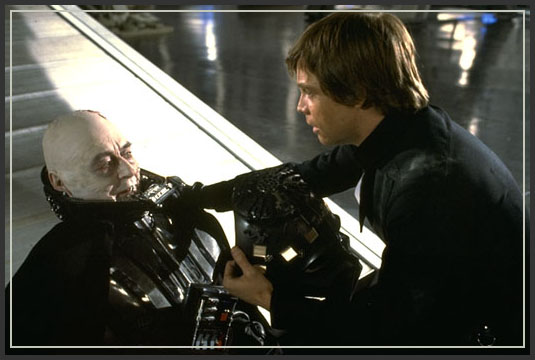 17. Darth Vader in Star Wars, as voiced by James Earl Jones Bad guy Anakin Skywalker -- the notorious Darth Vader -- tried to convince his son Luke to come to the dark side and "rule the galaxy as father and son." He failed, but when Luke is nearly killed the sight of his son's suffering breaks through the dark side's hold and he becomes his former, good self again, mere moments before death.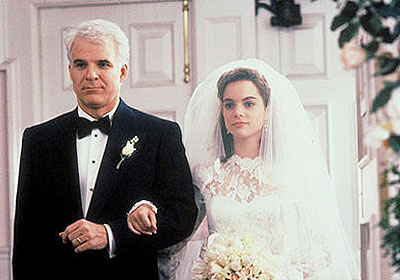 18. George Banks in Father of the Bride, as portrayed by Steve Martin
Banks goes a little nutty when his daughter Annie announces her engagement, but still gives his daughter the wedding of her dreams while handling the fact that his little girl is now a woman and has a life of her own.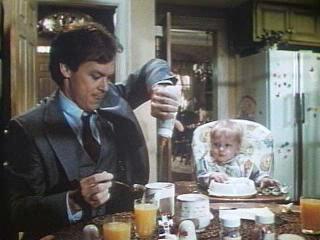 19. Jack Butler in Mr Mom, as portrayed by Michael Keaton
In a role reversal, Jack Butler has to stay home with the kids while wife Carolyn starts a new career. Although he flounders at first, Jack becomes extremely adept at caring for his kids -- even punching his former boss in the face for speaking sharply to his son.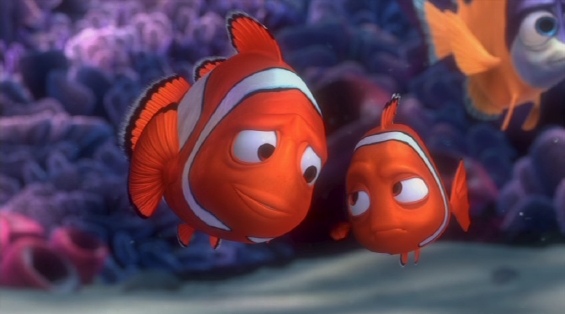 20. Marlin in Finding Nemo, as voiced by Albert Brooks
After his wife and 399 of their 400 eggs are killed by a barracuda, Marlin becomes extremely protective over his remaining son. But Marlin is a gentle dad, referring to Nemo's deformity as his "lucky fin." When Nemo is captured by divers, Marlin follows the boat and never gives up until he finds his son.