Gifts That Go Pow!
Money's tight and you want to get dad a gift that, to quote the Black Eyed Peas, goes Boom Boom Pow!.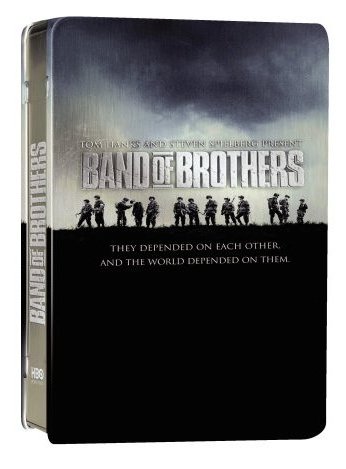 We've compiled several affordable entertainment gift ideas for dad that won't blow your budget but will still blow his mind.
Movies:
Band of Brothers (retail $79.99, can be found for $40!)
The quintessianal American heroes in one of the best films ever on World War II, interpersonal relationships, survival and sacrifice.
Tom Hanks and Steven Spielberg produced and a cast of brothers effectively brought a true story to life that cannot be missed in this lifetime. Dad will want to see this 10-part miniseries repeatedly. Anytime inspiration is lacking, pop in Band of Brothers and you will be ready to take on the world.
The Dark Knight ($28.98)
Just to watch Heath Ledger's final performance in a film that was right up there with the best of 2008.
Star Trek and Star Trek: Next Generation: best of sets ($14.99 each)
With the new Star Trek a certified summer-hit, remind dad how good that story is by this two-DVD set of four episodes from the William Shatner-starring original and four episodes from the Shakespearean-trained Patrick Stewart taking control of the Enterprise on Next Generation.
Music: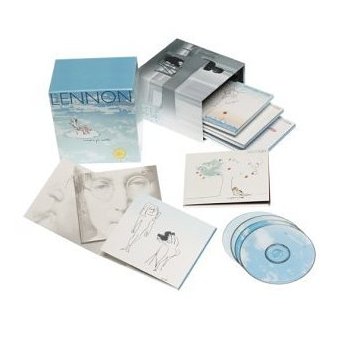 Anthology by John Lennon, $74.98, but found as low as $59.99
Miles Davis, Kind of Blue re-release ($19.98)
Miles Davis defines cool. For the too-cool-for-school dad, having a Davis disc is a gift that will keep on giving for decades.
The new hit 3-pack:
Green Day's 21st Century Breakdown, Dave Matthews' Big Whiskey and the GrooGrux King, and Eminem's Relapse. Certain shopping outlets like Amazon, have all three for under $30.
Books:
Big Russ and Me, Tim Russert (as low as $5 in paperback!)
When Tim Russert passed away in 2008, much was made of his contributions to politics. But the topic that arose over all others was his engaging book about his working class father.
The Hobbit, JRR Tolkien ($14.99 in paperback)
As The Hobbit is set to roll in front of the camera for a not-to-distant future release, why not go back to the beginning of JRR Tolkien's series about the Hobbits that could.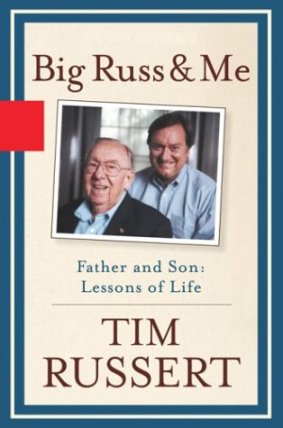 Driven From Within, Michael Jordan, (as low as $5.99!)
A combination of biography and picture book, if there is only one sports book to buy for dad, with Michael Jordan, you cannot go wrong.
Gift certificates:
iTunes – Best Buy Take your pick: dad would be thrilled with either. It's a 'can't loose' for any dad of any taste!
Cell phone provider: Dad may be the one watching the bill and never takes the time or money to get himself a ringtone or a wallpaper -- with a gift certificate from your cell phone provider, now he can play!
Buca di BeppoPuts the family in family restaurant and what better way to ensure dad gets what he wants to eat this Father's Day than by taking him to Buca di Beppo. Besides, the portions are so big, he'll have to bring the entire clan.