Gifts For Every Father
Show your dad how much you appreciate him this Father's Day without spending a bundle. Just wrap up one of these top 10 Father's Day gift ideas with love.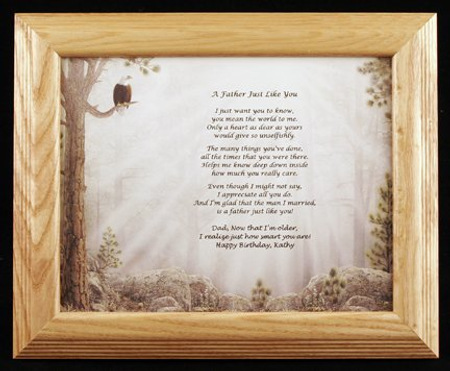 Dad "Thank You" Poem
Give your dad a poem telling him how much he means to you. If you can't find the words to write the poem yourself, pick out a "thank you" poem like this one. It comes in a nice wooden frame and goes for just $29.95 at poem-and-poems.com.