Easter Dresses For All Ages
Ask any girl her favorite part of Easter and she will probably tell you getting dressed up in a special Easter outfit, including a fabulous dress, hat and maybe even gloves, ranks right up there with finding her Easter basket full of goodies.
(page 2 of 2)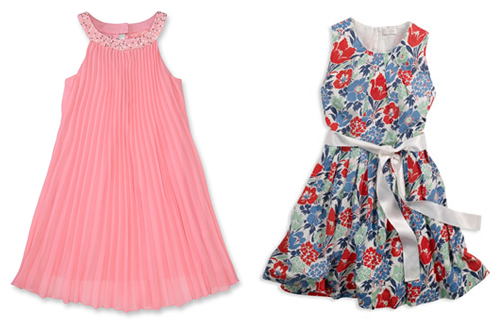 For Big Girls
For the Tweens in your life, try something with some flair. She'll love this pleated chiffon dress from Nordstrom because of its sequined neckline and breezy accordion-pleats. Offered in cotton candy pink or pastel blue, this dazzling and dainty dress fits sizes 7 to 16 for $42 and could be worn again for a dance, wedding or other occasion.
American Eagle's new hip young kids line called 77Kids offers a flowery garden dress with gathered pleats and satin sash that is fully lined and looks like fresh picked flowers. On sale for just under $40, it is offered in sizes 6 to 12.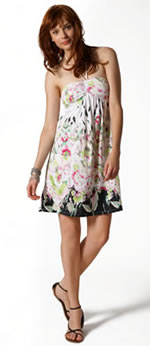 Teens/Junior Girls
For the teen in your household, try American Eagle's original line for girls sizes 00 to 18. This floral sweetheart halter dress is made of soft cotton with a hidden bra. Watercolor floral print for $44.50.
For an even tighter budget, resale shops are flooded with gently used dresses from Easter's past and stores like Wal-Mart, Target, Kohl's and JC Penney are stepping up their style with new designers at budget prices.
And don't forget to shop clearance after Easter, you might find the perfect dress for next year at huge mark down prices.