Everything
Easter
Skipping the Easter dinner thing this year and want to do brunch? For a no-fuss Easter brunch that your friends and family will love, try these Easter entertaining tips, games, brunch menu and accompanying Easter brunch recipes.
(page 3 of 3)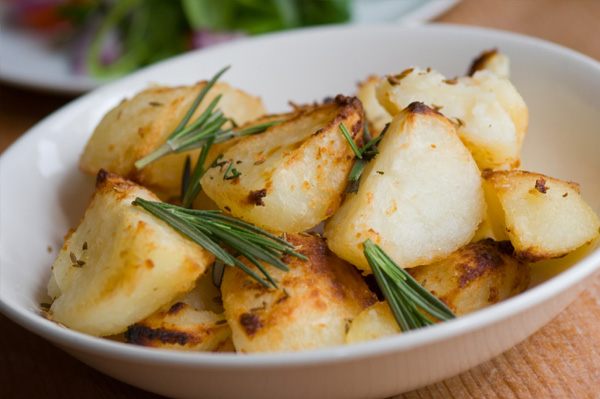 Herb-roasted potatoes
Cook time: 40 minutes
Makes 4 servings
Ingredients
2 pounds red new potatoes, quartered
1/4 cup extra-virgin olive oil
Leaves from 1/4 bunch fresh thyme
Salt
Directions
Preheat the oven to 375 degrees F.
Toss together the potatoes, oil, and thyme, and sprinkle with salt.
Dump the potatoes out on a baking sheet and roast until tender and crisp on the edges, 30 to 40 minutes.
Mini frittatas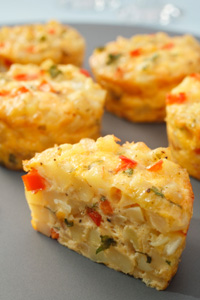 Cook time: 10 minutes
Makes 40 mini frittatas
Ingredients
Nonstick vegetable oil cooking spray
8 large eggs
1/2 cup whole milk
1/2 teaspoon freshly ground black pepper
1/4 teaspoon salt
4 ounces thinly sliced ham, chopped
1/3 cup freshly grated Parmesan
2 tablespoons chopped fresh Italian parsley leaves
Directions
Preheat the oven to 375 degrees F.
Spray 2 mini muffin tins (each with 24 cups) with nonstick spray.
Whisk the eggs, milk, pepper, and salt in a large bowl to blend well. Stir in the ham, cheese, and parsley. Fill prepared muffin cups almost to the top with the egg mixture.
Bake until the egg mixture puffs and is just set in the center, about 8 to 10 minutes.
Using a rubber spatula, loosen the frittatas from the muffin cups and slide the frittatas onto a platter. Serve immediately.
Spiked Iced cappuccino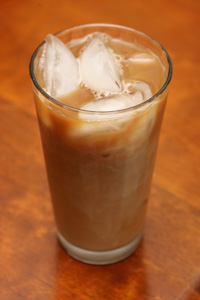 Cook time: 5 minutes
Makes 6 servings
Ingredients
1/2 cup sugar
3 tablespoons water
Crushed ice
2 cups freshly brewed espresso, chilled
6 tablespoons amaretto liqueur
1 cup whole milk or whipping cream, chilled
Directions
Stir the sugar and water in a small saucepan over medium heat until the sugar dissolves, about 5 minutes. Cool the sugar syrup completely.
Fill 6 (8 to 12-ounce) glasses halfway with crushed ice.
Pour the espresso over the ice, dividing equally.
Pour 1 tablespoon of the sugar syrup and 1 tablespoon of amaretto into each glass.
Stir to blend.
Pour the milk into each, serve and enjoy!
More Easter entertainment
A backyard menu for spring
Classic Easter movies and books
10 Ideas for the ultimate Easter basket