Everything
Easter
Skipping the Easter dinner thing this year and want to do brunch? For a no-fuss Easter brunch that your friends and family will love, try these Easter entertaining tips, games, brunch menu and accompanying Easter brunch recipes.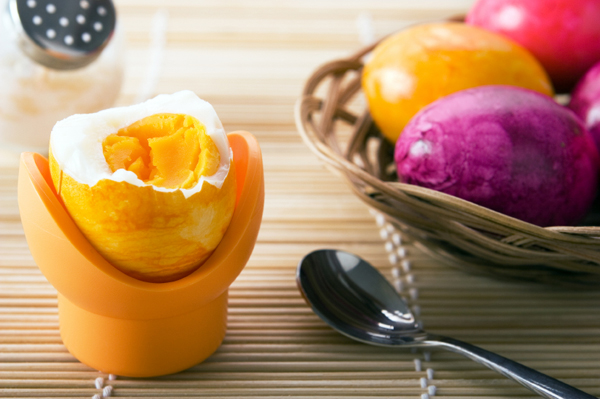 Plan ahead
First you will need a head count so you know how many to expect. Begin planning your meal and come up with the menu for the brunch at least a week before. A menu of almond-orange-apricot crescent rolls, scrambled eggs with avocado, herb roasted potatoes, mini frittatas and iced cappuccino, is an easy to prepare crowd pleaser.
Make a list
Check your recipes and make your grocery list. Once you have your list, head to the store at least three or four days before Easter. Remember to pick up Easter lilies or other fresh flowers for your brunch table.
Be prepared
Back at home, take inventory of your dishes, serving platters, silver, china, glassware and anything you plan on using for brunch. Clean and prepare any silver, tablecloths or linens a few days before. Come up with your theme, colors or any special decorations. Make pretty name cards for your guests out of pastel card stock and place around your table. A fun alternative is to set up a table in the entry with blank pastel card stock and markers and let your guests make their own name cards.
Easter egg coloring fun
Prepare some eggs the day before and refrigerate for coloring during the brunch. Set up an area where guests can dye the eggs, color with markers and decorate with their names before the brunch. Have them set aside the eggs during the meal to try and then give each guest a small Easter basket with Easter grass to take their eggs home in.
Easter-themed activities
For fun games after brunch, try Easter charades by dividing your guests into two teams. Pass around a basket that has Easter themed clues on pastel pieces of paper shaped like eggs. Each guest acts out the clue on the paper. Another great option is a game of Easter Pictionary! Just set up a large pad of paper on an easel and a basket of bright colored markets then have team members draw Easter-themed clues.
Set your table and set up any games or activity areas the day before. Then rise and shine early on Easter Sunday and start making your fabulous brunch.
Up next: 5 Mouthwatering Easter brunch recipes! >>