The Men That You Need To Avoid!
The single life can be fun but at times, it's not easy. Sometimes you have to kiss a lot of frogs before you find a prince. We talked to a variety of women of all ages about their worst dating experiences. With these dating disasters, there were 10 common themes.
(page 2 of 3)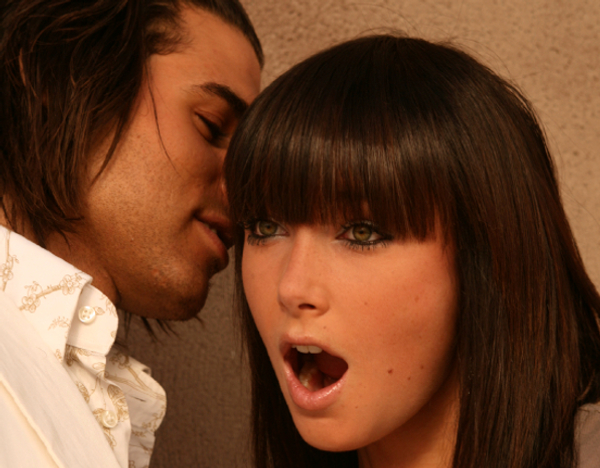 The preacher
He's not a preacher of a church, but he definitely preaches. This kind of guy is very judgmental of everyone around him. If you aren't doing things "right," he isn't shy about letting you know. Teresa found out quickly about this self-righteous guy.

"Trent was a friend of my cousin. She had always told me he was opinionated and handsome. All I heard was 'handsome' and I was sold. We met for lunch downtown and things went downhill fast.

When the waitress was taking our order, he told her quite frankly that she shouldn't be so pushy. I thought it was odd but dismissed it. His eyes were so dreamy. But the lunch conversation sent off warning signals that I couldn't ignore. Trent's first comment was about the couple across the room. He said that they shouldn't be drinking wine at this time of day. When I said that I didn't see a problem with it, he cut me off mid-sentence. Throughout the meal, he proceed to criticize every one around us - from the guy talking too loud on his cell phone to the woman showing too much cleavage.

But the kicker came when the waitress asked us if we'd like dessert. Just as I was about to order a slice of pie, Trent interjected and said, 'No she doesn't need to dessert. It will go straight to her hips.'

I was speechless. Needless to say, I never saw Trent again."
The mama's boy
Nothing is wrong with being close to your family, but some guys take it too far. If he's over 25 and still living with his parents, that's a warning sign. If his mom washes his clothes, packs his lunch and knows all about his personal life, steer clear. Jess is just one of many women who has dated a mama's boy.

"When I first met Jack, he told me that he was close to his mom and I thought that was a good quality. He was 27, a financial analyst and living in Brentwood. On our first date, we met for coffee. I should have known something was weird when he took two phone calls from his mom in the 90 minutes we were together. Our second date was when things went a little nuts.

He picked me up at my place and we were driving to dinner. Again, he got a phone call from his mom. Apparently his mother wanted him to stop by so that she could meet me. I thought it was odd, but for some reason agreed.

When we got to the house, I quickly realized that he lived with his parents. His mother seemed nice enough; you could tell they we really close. She seemed like the typical old fashioned housewife, catering to all the needs of her husband and kids. I can imagine her days were spent cooking and cleaning - but she seemed like she probably enjoyed it.

After about 20 minutes, we decided to leave for dinner. She excused herself for a second and came back with a sweater for Jack, saying that it was getting chilly. When she approached him, he raised up his arms. His mom proceeded to start tucking in his dress shirt (yes, she actually reached her hands into his pants) and then she put the sweater over his head as if she was dressing her boy for the first day kindergarten. I was mortified.

That night was the last time I saw Jack. I can't imagine what being married to a guy like that would be like."
Bad boy
Though there's definitely some appeal to a bad boy, sometimes bad is just too bad. Alissa found out the hard way.

"Jeremy and I met at a local bar. He was a friend of one of my co-workers. He was a typical bad boy type - handsome, rugged and edgy. He got my number that night and kissed me passionately as he left the bar.

I figured that I'd never hear from him again, so I was pleasantly surprised when he called me the following week. He invited me to a party at a friend's house. Though I was thrilled to see him, it wasn't really my kind of scene. There was a lot of drinking and even more drugs. When I saw Jeremy doing a line of cocaine, I knew that he wasn't the guy for me, though I was still drawn to him.

Over the next few weeks, we began to see each other more and more often. Normally we'd hang out at his house or the club. Soon I was doing coke too. Here I was a 30-something year old professional woman doing lines. I was disgusted with myself.

I never asked Jeremy exactly what he did for a living, but I knew he was dealing - cocaine and I suspected guns too. One night, he asked me to come with him to meet a friend across town. We drove into a parking lot and Jeremy got out of the car. Next thing you know, we were surrounded by police cars. Jeremy was being thrown to the ground and handcuffed. They took me to the station too.

Fortunately, I ended up not being charged. Jeremy, on the other hand, is spending the next few years locked up. Bad boys definitely aren't worth it."
Sex fiend
Sometimes relationships are passionate, but other times they just move way too fast. Here's Jenn's story.

"I met Marco through a friend of a friend. He seemed nice enough and was very handsome. On our second date, Marco invited me to his house for dinner. He said that he was a great cook and would love to cook for me.

When I arrived, I was a little confused because there was nothing cooking on the stove and I didn't smell anything in the oven. Marco poured me a glass of wine and excused himself for a moment and went upstairs.

I began to feel a little bit uncomfortable but I wasn't sure why. Within a few moments, Marco came walking down the stairs - completely naked, erect penis and all. I was mortified!

I instantly grabbed my purse and ran. He called me a few times and left messages, saying that he didn't understand why I left. I never returned his calls."
Go to the next page for more dating disasters.