5 Must-Bake Christmas Cookies
-˜Tis the season for giving gifts from the kitchen or attending a Christmas cookie swap. Whatever the reason, we're sharing our best batch of cookie recipes especially for you. Bake one or bake them all - but keep in mind these cookies won't last long!
(page 4 of 5)
4. The Best Chocolate Chip Cookies
Makes 4 dozen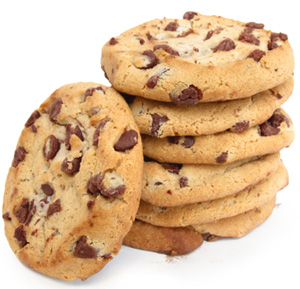 A given for the holidays - and, really, any time of the year - these chocolate chip cookies are a must with a hot frothy cappucino or tall glass of cold milk.

Ingredients:
1 cup (2 sticks) unsalted butter
1 cup granulated sugar
1 cup firmly packed brown sugar
2 eggs
1-1/2 teaspoons pure vanilla extract
2 cups all-purpose flour
2-1/2 cups oats, finely ground in a food processor
1 teaspoon baking soda
1 teaspoon baking powder
1/2 teaspoon salt
4 cups semi-sweet or dark chocolate chips
4 ounces high-quality milk chocolate, grated
2 cups chopped, toasted walnuts

Directions:
1. Preheat oven to 375 degrees F. and line two baking sheets with parchment paper. In a stand up mixer fitted with the paddle attachment, cream butter and sugars until light and fluffy. Add eggs one at a time, beating after each addition, until well-combined. Mix in vanilla.

2. In a large bowl, whisk together flour, ground oats, baking powder, baking soda and salt. Add flour mixture to butter mixture and blend until well-combined. Stir in chocolate chips, grated chocolate and walnuts. Roll dough into 48 balls and place 2 inches apart on cookie sheets. Bake for 10 minutes or until edges are set and cookie is just cooked through. Cool slightly on sheets then transfer to wire racks to further cool.