Holiday Tips & Bright Ideas
Sweaters and scarves, snow fallen nights, hot cocoa with whip, festive tunes, and crazy holiday shopping are what make this season so magical, cozy and exciting. This is the only time of year when the crisp air and chilled evenings evoke joy, holiday spirit and comfy nights in with your friends and family. SheKnows offers holiday ideas and Christmas tips on enjoying this wonderful time of year whether you and your friends and family are at the mall, in the kitchen or going to a party!
(page 5 of 6)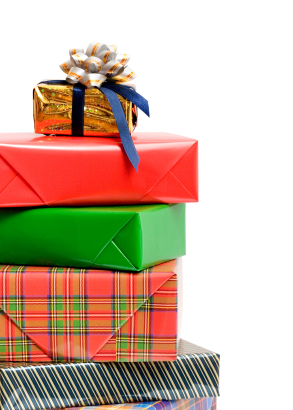 Gift-guide ideas for friends and family members
SheKnows gift guide: Gifts for tots, kids & teens
Before you brave the crowds or surf the web for that perfect gift for the kid in your life, make sure you're armed with the knowledge of this season's "in" toys and gadgets.
Do pets make good gift ideas for the holidays?
If you are considering a pet as a gift for a child or a loved one this holiday season… DON'T!
Gift ideas that teacher's will enjoy
A thoughtful gift, as small as it might be, is a way to show how appreciative you are of the work your child's teacher does. Involving your child in the selection, purchase, gift-wrapping, and presentation of the gift is an important part of the message.
Unique stocking stuffer ideas for kids
Sometimes stockings are the most fun when they're stuffed and overflowing, but you don't need dozens of gifts to make your kid's Christmas. Take a look at this list of age-appropriate suggestions (that won't break your budget) for kindergarteners through teens.
Christmas gift guide for foodies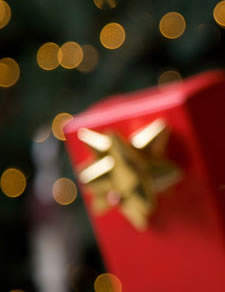 Treat the foodie on your Christmas gift list this year to a fun food-centric present that is also easy on your wallet. Here are 10 affordable gifts for your favorite food lovers.
Top 25 holiday gifts for her
Are you holiday shopping for a special lady in your life and unsure what to buy? With this gift guide, you can find the perfect holiday gift for her, from beauty products to clothing to romantic adventures.
Hot holiday toys for 2008
The holidays are quickly creeping upon us -- which means it's time to start getting into shopping mode. So what's going to be on kids' wish lists this year? From Elmo to Wall-E, check out some of this season's hottest toy picks.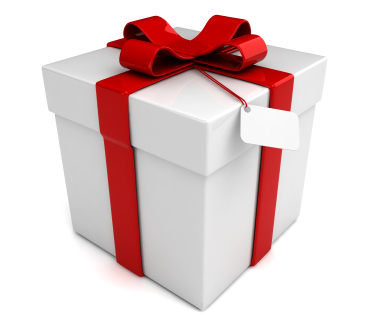 Holiday gift ideas for seniors
Wondering what gift to give a senior loved one for the holidays? Finding the perfect gift for someone who has downsized or is in an assisted living home can be difficult. Here's a list of ideas to make your loved one happy and your shopping easier.
Practical holiday gifts for your dog (or the dog-lovers)
In a family where the dog is the baby, leaving him or her out of the festivities simply will not do. Here are practical gift ideas for your four-legged love that are stylish and useful!
A dozen holiday hostess gifts to last the year long
The holidays are upon us, and you've been invited to the home of a close friend or relative for dinner. You ponder over the perfect hostess gift to bring. Easy! Give a gift that is a lasting memory of your friendship, and can be enjoyed all year long.
Holiday gift ideas for teens
It's next to impossible to know what your teen wants most of the year, and the holidays are even trickier. But we've put together a guide for teen gifts -- at a variety of price points -- to make even the surliest teen smile this season.
Packaging homemade goodies for holiday gifting
Do you love to give homemade cookies as gifts, but don't know how to package them so they look like something special? We can help!
NEXT: Perfect your party planning & holiday preparation this Christmas