Holiday Tips & Bright Ideas
Sweaters and scarves, snow fallen nights, hot cocoa with whip, festive tunes, and crazy holiday shopping are what make this season so magical, cozy and exciting. This is the only time of year when the crisp air and chilled evenings evoke joy, holiday spirit and comfy nights in with your friends and family. SheKnows offers holiday ideas and Christmas tips on enjoying this wonderful time of year whether you and your friends and family are at the mall, in the kitchen or going to a party!
(page 4 of 6)
Tips on maintaining your health & sanity during Christmastime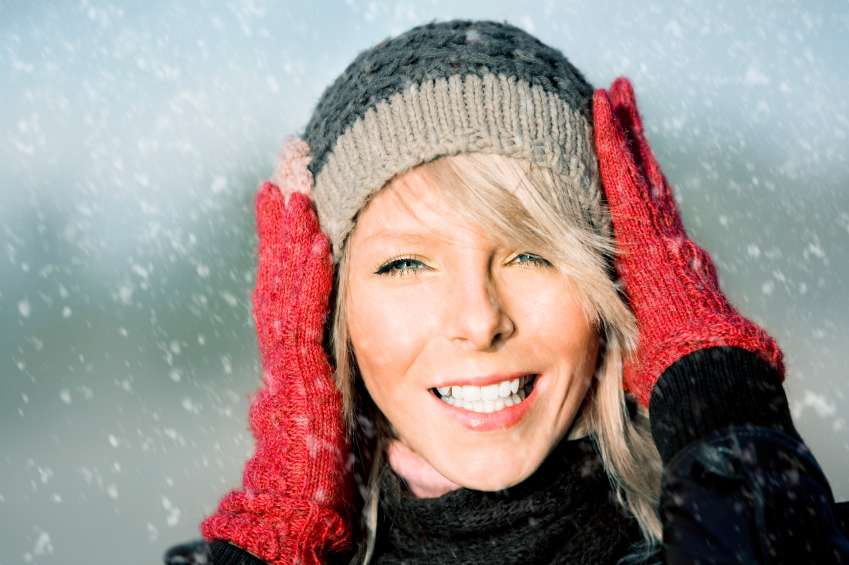 Tips to avoid holiday weight gain
The holidays are here – and so are those expanding waistlines. Between binging on caloric cookies and drinking candied cocktails, it's no wonder the average American gains seven to 10 pounds between Halloween and New Year's. Fortunately, there are plenty of ways to avoid the dreaded winter weight gain without eliminating the fun.

Holiday fitness tips
Holiday cooking and healthiness don't necessarily go hand-in-hand. Add the pressure of meal preparation, and the holidays can be a stressful experience on your body and mind. Stay slim and happy as you slave away in the kitchen, says dance and fitness guru Helene Phillips, who's offering fun and easy fitness tips to try in the kitchen. Cut calories and stay sane while you're cooking!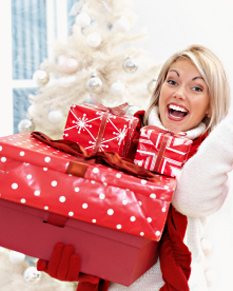 7 Shopping tips to reduce holiday stress
Between jockeying for a parking spot, fighting the crowds at the mall, and wrestling your budget into shape, your season of shopping and giving can quickly turn into a season of headaches. Shop smart this holiday season with these 7 shopping tips.

10 Tips to survive the holidays
Between completing your own preparations -- cooking, cleaning, and shopping -- and meeting your social obligations to family and friends, it is easy to spread yourself too thin.

How to de-stress during the holidays
You can easily find ways to de-stress and enjoy the holidays. The key, as it is with most things in life, is a little added romance -- and a lot of added sex.

Alleviate holiday stress with a little organization
Are you dreading the holidays? Feeling behind before you even begin preparations? Wish you could hibernate until the season's over? You're not alone.

The five conversations to have with your spouse before the holidays
To make sure your holiday season creates more joy and less stress, have these five conversations with your spouse soon!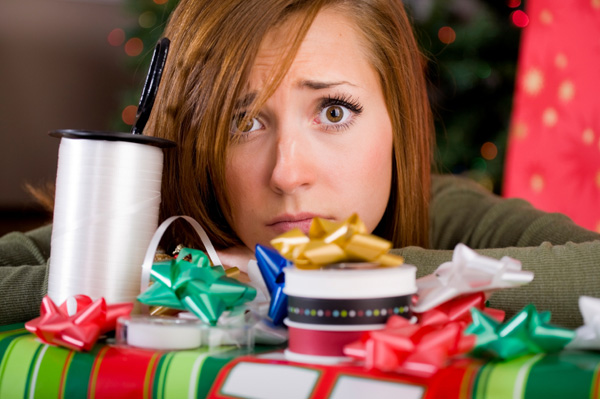 Coping with holiday stress
For most of us, we want the holidays to be fun and exciting. But more often than not, the holiday season evokes tension and stress. Here's how to target holiday issues so that the season doesn't pass by in misery.

Tips on eliminating holiday guilt
Weight gain, stress and over spending are three "grinches" topping the list of holiday downers. Sharon Allbright, author of best selling book Low-Carb Sweets and the Art of Self Indulgence, offers innovative ways to solve these dilemmas (ranging from parties to presents) and promises not a bit of deprivation or New Year blues.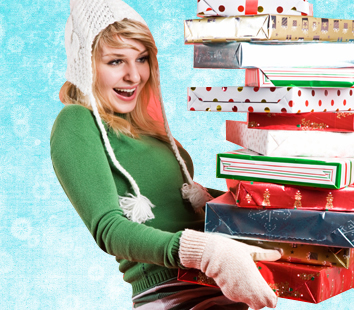 Taking care of yourself over the holidays
When you've lost a loved one, or a life style, or a family unit, your traditional holidays are shattered. As a result, the holiday sights and sounds are only a grim reminded of what you have lost. Try some of the following survival tips to make it easier.

Tips to reduce holiday stress
Depression and anxiety are said to spike during the holidays, thanks to loneliness, unfulfilled expectations and pressure to please family and friends. But there are ways to beat the holiday blues – here are some of the Mayo Clinic's top tips.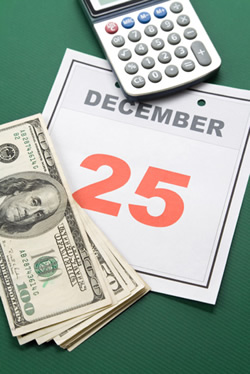 6 Ways to survive the holidays on a budget
Staying within your budget can be challenging at the best of times, and becomes increasingly difficult during the holidays. With a little creativity and planning you can stay on track while remembering the true meaning behind the season.

Plan now to avoid holiday overspending
Do you often overspend your budget when it comes to holiday gift giving? If so, you are not alone. Keep these tips in mind to not blow your savings.

How to celebrate Christmas when you can't afford to
When gathering with friends for caroling, when's the last time you sang this song: "Have a pricey, costly Christmas"? Or what about this one: "O Christmas bills, Christmas bills, how much this season costs me!?"

NEXT: Gift-guide ideas for friends and family members