Thanksgiving Side Dishes
Despite the holiday focus on turkey or other meat-centric dish, these vegetarian Thanksgiving recipes will equally please the carnivore as well as those who eat meat-free.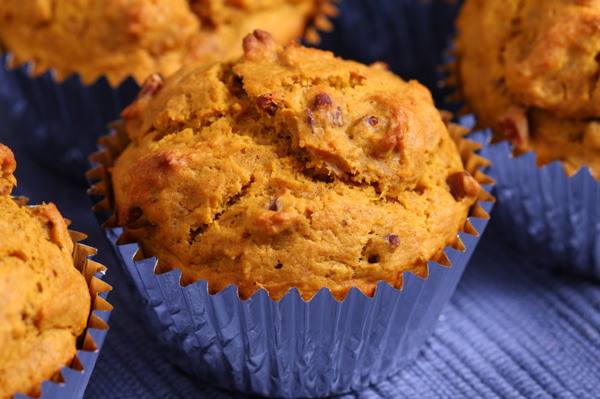 Turkey is the focal point of many holiday dinner tables during this celebratory time of year. A lot of carnivores couldn't imagine Thanksgiving without the stuffed and roasted bird, but for vegetarians, turkey is shunned much like the okra on a child's plate.
However, being a vegetarian – or having vegetarians over for a festive feast – doesn't have to put a damper on the holiday fun. Here are some meat-free dishes that will equally please the carnivore (alongside the turkey or roast!) as well as those that eat meat-free.
Recipes for a vegetarian Thankgiving
You can pair these hearty side dishes with a tofurky or another meat-free turkey alternative. Toss together a brightly-colored green salad with dried cranberries, toasted walnuts and crumbled feta for a light – and pretty – addition to your Thanksgiving menu.
Holiday stuffing recipe
Serves 8 to 10
Ingredients:
1 tablespoon olive oil, divided
1 (8-ounce) package sliced button mushrooms
1 pound of veggie sausage, crumbled or chopped
2 tablespoons butter
1 small onion, diced
2 stalks celery, diced
1 clove of garlic, minced
1 (16-ounce) loaf of whole grain bread, cut into 1/2-inch cubes
2 cups vegetable broth
1/4 cup egg substitute
2 tablespoons minced fresh parsley
1-1/2 teaspoons rubbed sage
Salt and black pepper to taste
Directions:
1. Preheat oven to 350 degrees F. and butter a 9x13-inch baking dish. Heat 1-1/2 teaspoons olive oil in a large skillet over medium-high heat and cook mushrooms, stirring often, until tender, about 5 minutes. Add sausage and cook, stirring, until heated through. Transfer to a large bowl and set aside.
2. In the same skillet, heat remaining olive oil and butter over medium-high heat. Add onion and celery and cook, stirring, until softened, about 5 minutes. Add garlic and cook, stirring, for 1 minute or until fragrant. Add to the sausage mixture in bowl and toss to combine.
3. Add bread cubes, broth, egg substitute, parsley, sage, salt and pepper and mix until well-combined. Transfer stuffing to prepared baking dish and cover with foil. Bake for 30 minutes. Remove foil and bake for 20 more minutes or until liquid is absorbed and the top is golden.
Roasted butternut squash and apples recipe
Serves 4
Ingredients:
1 (1 pound) butternut squash, peeled, seeded, cut into 1/2-inch cubes
2 teaspoons olive oil
2 teaspoons pumpkin-pie spice mix
2 Granny Smith apples, cored and cut into 1/2-inch cubes
1 tablespoons apple cider vinegar
1/4 cup real maple syrup
1/4 cup chopped pecans
Directions:
1. Preheat oven to 400 degrees F. and grease a large baking sheet. In a large bowl, mix squash with oil, salt, pepper and pumpkin pie spice, tossing to coat.
2. Spread squash on prepared baking sheet and roast 15 minutes. Add apples to squash and use a spatula to mix together. Continue to roast for another 10 to 15 minutes or until squash and apples are tender and golden brown.
3. Meanwhile, in a large bowl, whisk together vinegar and syrup. Pour over squash and apples, using a spatula to toss until lightly coated. Transfer squash mixture back into large bowl and serve garnished with pecans.
Pumpkin muffins recipe
Makes 12
Ingredients:
1/4 cup butter
1 cup lightly packed brown sugar
1/2 cup applesauce
1 (15-ounce) can pure pumpkin (not pumpkin pie filling)
1 teaspoon ground cinnamon
1/4 teaspoon freshly grated nutmeg
1-1/2 cups whole wheat pastry flour
1 cup all purpose flour
1/2 teaspoon baking soda
1-1/2 teaspoons baking powder
Directions:
1. Preheat oven to 350 degrees F. and grease a muffin pan. In the bowl of a standup mixer fitted with the paddle attachment, cream butter and sugar. Add applesauce, pumpkin, cinnamon and nutmeg and mix until well-combined.
2. In a large bowl, whisk together flour, baking soda and baking powder. Add to the pumpkin mixture and mix on medium-low until ingredients are just moist. Ladle into the cups of the muffin pan and bake for 20 minutes or until golden and top springs back when touched.
A few more vegetarian dishes for your holidays

Beat the winter blahs with winter squash
Vegetarian recipes with dark leafy greens
Meat-free recipes with roasted pumpkin seeds