Top 10
Cookbooks
Looking for the perfect cookbook for your foodie friends or that family member who really needs to learn how to cook? Good news, this year's top 10 picks will help you choose a book that satisfies the extreme foodie on your gift list as well as the novice cook looking for how-to's on everything from the basics of cooking to easy, elegant entertaining to deliciously preparing vegetarian fare.
(page 3 of 10)
3. Alinea
Author: Grant Achatz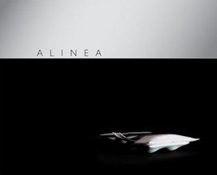 For the extreme foodie who cooks or the casual foodie who loves to read cookbooks with divine recipes and gorgeous pictures, Alinea presents 600 time-tested dishes from Grant Achatz's award-winning Chicago restaurant Alinea. Paging through the book, you will find recipes organized seasonally, with accompanying photographs sure to make your mouth water. Though a novice cook may find Alinea intimidating, Achatz organizes the recipes to be simple and straightforward – the ingredients are listed right next to the instructions. Chefs will enjoy the way recipes reflect exactly how the dishes are prepared in the kitchen of Alinea. Delicious, inspiring and an ideal coffee table book, Alinea is the perfect gift for anyone who loves exemplary food.