Christmas Decorating
Be inspired by these glamorous Christmas tree photos and gather ideas for how to decorate your home and tree luxuriously this year.
(page 4 of 25)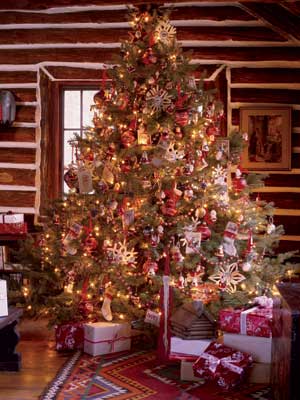 4
Santas, Stockings, Snowflakes
No need to go out-of-the-ordinary for something extraordinary. Use your staple holiday ornaments like Santa, snowflakes, and stockings to create a superfestive and fun tree. Choose ornaments in the same red-and-white palette to pull it all together.
---
Reprinted with Permission of Hearst Communications, Inc. Originally Published: 25 Ways to Decorate Your Christmas Tree Now
Up next: Have a Bit of Fun >>