What To
Get Dad
Forget ties and coffee mugs, golfing and picnics. Add a little spice to your Father's Day this year with a truly unique gift. The perfect gift will vary for each and every dad, but here are some helpful pointers to find a meaningful gift for the dad who has everything.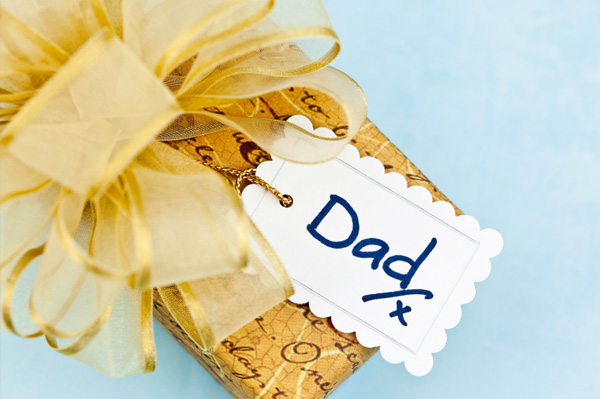 Check the "value" tag
Unlike some fathers, my dad is a man of few hobbies. I can't fall back on a new nine-iron or an upgraded cable subscription. And what he does enjoy, which is usually technology or engineering-related (he's an honest-to-goodness rocket scientist by day), is often too expensive for my budget.
 
But this year, he's on an iPod kick. No. He wouldn't wait for the next holiday and let the kids furnish the iPod. He went right out and bought it. And now he's into buying music and shows on iTunes. Buying a new season of a procedural crime drama will likely not set me back too much, but I know he'll get way more enjoyment out of this, especially because he travels a lot, than if I had to find something really fancy.
Not to stereotype, but dads tend to be happy with the basics. Don't think that you have to make a grand gesture with whatever you decide to get. Put a little creativity into thinking about what he likes, and he'll almost certainly be thrilled!
Share your life with him
If you just can't think of anything creative that he might like, think of what you like that he might like as well. Father's Day is a great time to introduce dad to something he may not otherwise try. Why not plan a wine tasting trip? Send him a good bottle of your favorite wine. Read a good book lately? Send him a copy and discuss your opinions. These ideas aren't grandiose, but they'll cater better to his personality than something fancy, yet generic.
Go for an experience
Look beyond something materialistic. Along the lines of the wine tasting trip – why not plan a memorable experience for your dad? Take a hot air balloon ride. Send him and your mom away for an overnight trip. An experience is pretty broad – and it can be as extravagant or as simple as you want or need it to be. Of course I would love to fly my parents out for an awesome vacation in Europe – but for now they'll have to settle for a bed and breakfast in the mountains.
As for me, I'm off to order my dad the first season of Battlestar Galactica on iTunes (my favorite show, and something I think he'll like given his propensity for science fiction). I'll plan a date to discuss it over the phone with him later!
More tips for Father's Day
Throw a neighborhood block party for Father's Day
Father's Day: 5 Tips for making Dad's day special
Father's Day gifts: Fitness gadgets