CRAFT TIME IS
FUN TIME
Spring has sprung! It's a time of newness and growth, tulips and daffodils. It's also a great time for kids to get creative juices flowing and maybe learn a thing or two! Here, expert crafters share their ideas for kid-friendly spring and Easter projects.
(page 2 of 2)
HERE COMES PETER COTTONTAIL
While "every girl and boy" waits for Mr. Cottontail to bring "baskets full of Easter joys," they can keep busy with these seasonal ideas from the March issue of "Highlights" magazine:
Easter tree. For each "egg," decorate both sides of a sheet of paper, crumple it and mold it into an egg shape. Tape a ribbon around the egg and tie the ends together in a bow. Put a tree branch in a vase and hang the eggs on the branch. Completely unbreakable!
Easter-egg animals. Cut out an animal's head, feet, and wings (if necessary) from craft foam. Glue on wiggle eyes and decorate the face. Fold strips of paper accordion-style and fashion into legs. Glue all of the pieces to a plastic egg.
IN YOUR EASTER BONNET…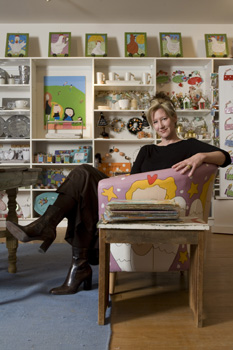 Artist and mom, Sandra Magsamen, is the author of "Living Artfully" and the creator of the Messages from the Heart brand. Magsamen's craft ideas encourage us to "live with heart."
Simple bonnets. Invite the kids to join in an Easter bonnet-making contest. Use everyday craft materials – paper plates for hats, decorated with ribbons, markers, or paint – model them in a fashion show, then judge the bonnets for "Most Creative," "Funniest," even "Down-Right Ridiculous." Every bonnet should win a prize. End the festivities with a heartfelt rendition of the traditional song "Easter Parade." (Find more Easter bonnet ideas at familyfun.go.com and www.kinderart.com.)
Bubble hunt. After the parade, send the kids on a hunt … but not for eggs this year. Hide bottles of bubbles for the kids to find. They can "fill the air with magic" as they find them!
EGGSTRA-SPECIAL EGG DECORATING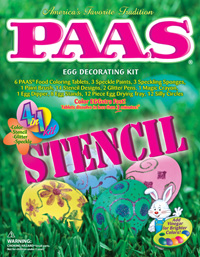 According to a new survey by PAAS, nearly nine in 10 Americans want to add "eggs-tras" to their eggs beyond traditional decorations. Among some of new items from the company (which is celebrating its 125th year, by the way) are kits to make Beaded, Holograms and Camo-patterned eggs.
For crafty ideas, fun Easter games, some Easter egg trivia and more, visit the PAAS Web site.

For more Easter craft ideas:

Easter recipesColoring Easter eggs with natural dyesMake an Easter bunny cake