Craft Time Is Fun Time
Spring into the Easter season with fun, easy, mess-free (believe it or not) and even tasty crafts that you and the kids will love.
DIY yarn Easter eggs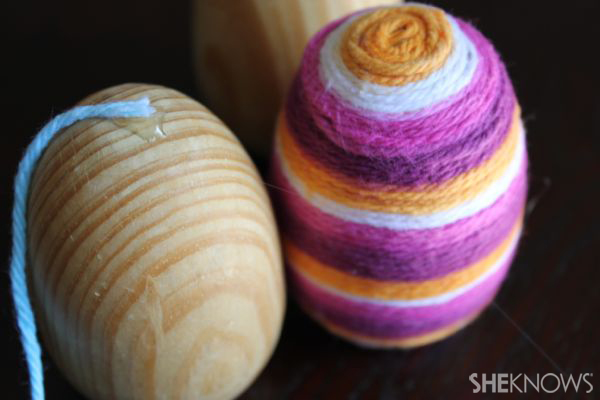 Instead of making dyed Easter eggs that leave behind a colorful mess, try these fun eggs made from wooden eggs and yarn. The kids will have a blast choosing multiple colors of yarn (including ones that have a rainbow of colors all on one skein), and you won't have to worry about dye stains on your kitchen table.
Click here for the complete tutorial >>
Easter bunny visor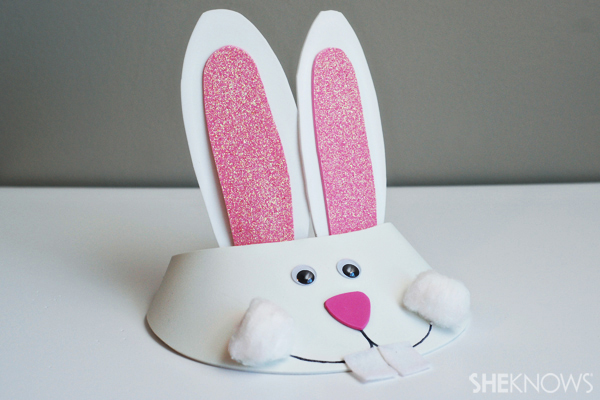 This silly bunny visor is a simple and fun craft for kids to do at a family-friendly Easter brunch or dinner while the adults finish their meal. Set up a craft station with a table loaded with the supplies — white plastic or fabric visors, fun foam (white and pink), scissors, Elmer's Glue, googly eyes, 2-inch white pom-poms (two for each visor) and felt (white and pink). This craft is easy enough for little ones to do almost entirely on their own, though scissor work should be supervised by an adult or one of the older kids.
Click here for the directions >>
Stuffed animal squirrel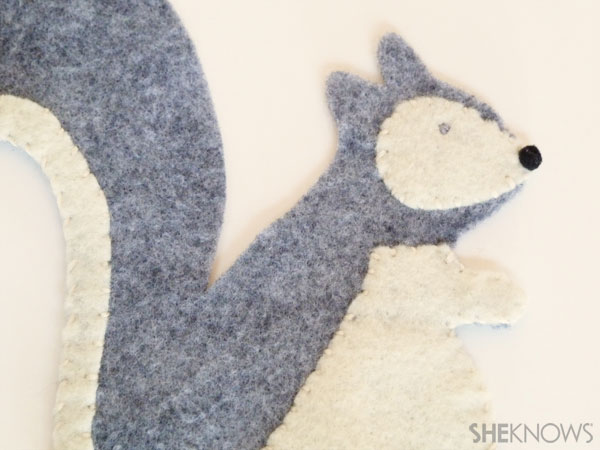 What kid doesn't love a furry, adorable stuffed animal to squeeze tight at bedtime? We love this simple squirrel felt toy that is super easy to make. With some felt, embroidery floss, batting, pom-poms, fabric scissors, fabric pins and a needle, you and your kids can make this furry friend that will long outlast this year's Easter candy.
Make your own squirrel with our guide >>
Mess-free Easter eggs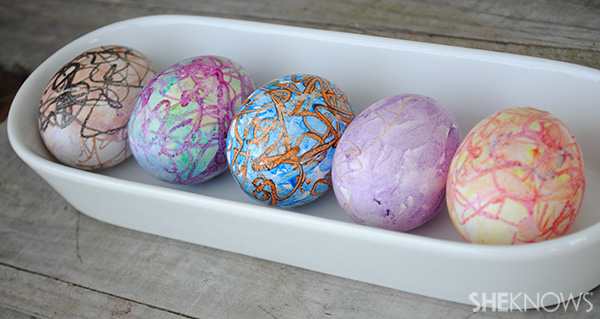 We already talked about the mess that dyeing Easter eggs can make. Who needs it when we have a creative and colorful mess-free solution that will make use of that bin full of broken crayon nubs we know you have around your house somewhere? Make stunning Easter egg masterpieces with those crayons, as the just-boiled eggs are just warm enough to melt the wax.
Chocolate Easter eggs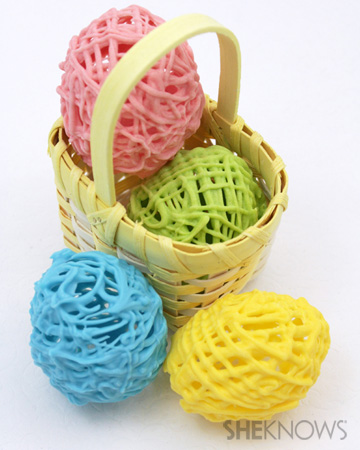 Half the fun of Easter (for the kids) is eating some sweet treats. So why not create a craft that they can snack on, too? These pretty hollow chocolate eggs are a stunning display for an Easter brunch table setting — plus, they are easy to make and fun to eat. You can even store extra little candies in them.
For more Easter craft ideas:

Spring egg crafts
How to naturally dye Easter eggs
12 kid-friendly Easter crafts for kids