Get Physical
Not sure what to do with your mate on Valentine's Day? Are you stressed out because the "day of love" is quickly approaching and you are still without plans for a romantic date? Don't despair, simply opt to get physical! Here's how.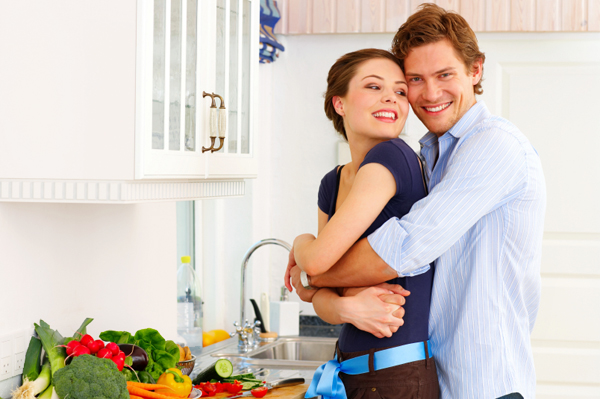 Try something different this Valentine's Day
The expensive meals and roses are always nice but if you are not already on the restaurant reservation list, find ways for you and your mate to spend quality time together instead of just spending money. We have the perfect last minute ideas for making your Valentine's Day happy - and, bonus, healthy, too!
Stay In on Valentine's Day
No reservations? No problem! Skip the fancy meal out (or save it for the weekend, when it will be easier to get a table) and opt for dinner a deux at home. Plan a romantic menu with ingredients like oysters, truffles, saffron, asparagus, and cayenne pepper, which are all said to have aphrodisiacal properties and pair it with bottle of heart-healthy red wine. Try the
Valentine's Two for Two
entrees or  
Hot and healthy Valentine's Day menu
 for moutwatering recipes you and your love can feed eachother.
Get Busy on Valentine's Day
No, not it in
that
way (though you can burn 300 calories during a one-hour love romp). In a much more PG-rated approach, suggest an active date with your sweetie. Hit the gym or go for a run or post-dinner walk together (after all, the couple that sweats together stays together!). Up the romance factor by promising a post-workout massage - or, just forego the sweat-fest and head straight for the rubdown!
Get Down on Valentine's Day
If the gym is not your thing, burn off your dinner with a good old fashioned dance party. If you are single, simply grab your girlfriends and get down!. Download heart-themed tunes (try Rhapsody's
Valentine's Day Party Playlist
) and groove the night away at a rate of about 300 calories an hour. When you are ready to slow things down, strike up a sexy medley of your favorite love songs (check out
Zune
for romantic mixes).
Sweeten the Deal on Valentine's Day
What is Valentine's Day without a little bit of sugar? Satisfy your guy's sweet tooth with a low-cal confection. Go for the sensual standard of strawberries and (low-fat) whipped cream, or pick and choose from an array of dark chocolates (the sinful
Dove Chocolate Miniatures
are a sensuous treat), chockfull of antioxidants and energy-increasing endorphins.
No need to fret if you have not yet made extravagant arrangements for your Valentine. Sometimes the most romantic moments are made from last-minute plans. Give these a try - you'll see!