Thanksgiving Side Dishes
Candied yams are a Thanksgiving Day classic. This traditional recipe for candied yams features only four ingredients.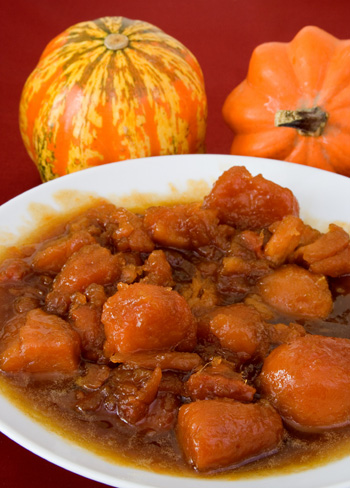 While there's nothing better than a serving of delicious candied yams during Thanksgiving dinner, who says you can only have them during the holidays? They are a great side dish to many meals, no matter what time of year it is. Try this amazing candied yams recipe.
Holiday candied yams
Ingredients
6 medium-size (about 2 lbs.) yams or sweet potatoes
1/3 cup butter or margarine
1/3 cup firmly packed brown sugar
1/4 teaspoon salt
Directions
1. Wash and scrub the yams with a vegetable brush. Cook covered in boiling salted water to cover - cooking 30 to 35 min., or until tender when pierced with a fork. Drain potatoes and peel; set aside.

2. Melt butter in skillet over medium heat. Blend in brown sugar and salt. Bring mixture to boiling. Add potatoes. cook over medium heat, turning potatoes several times, about 20 min., or until potatoes are well glazed and thoroughly heated.
Serves 4 to 6.