Thanksgiving Dessert
Now that you have been to the orchard, what are your plans for all those apples you picked? Here are some delicious ideas for that classic, American tradition: apple pie.
(page 6 of 6)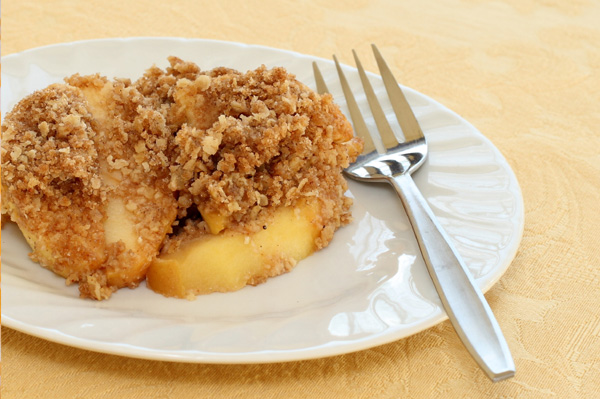 Crockpot Apple Pie
Ingredients
8 tart apples peeled and sliced
1 1/4 teaspoons ground cinnamon
1/4 teaspoon allspice
1/4 teaspoon nutmeg
3/4 cup milk
2 Tablespoons butter soften
3/4 cup sugar
2 eggs
1 teaspoon vanilla
1/2 cup Bisquick
1 cup Bisquick
1/3 cup brown sugar
3 Tablespoons cold butter
Directions
Toss apples in large bowl with cinnamon, allspice and nutmeg. Place in lightly greased Crockpot. Combine milk, softened butter, sugar, eggs, vanilla, and the 1/2 cup Bisquick. Spoon over apples.
Combine the 1 cup Bisquick and brown sugar. Cut the cold butter into mixture until crumbly. Sprinkle this mixture over top of apple mixture.
Cover and cook on low six to seven hours or until apples are soft.