Hashtag bad romance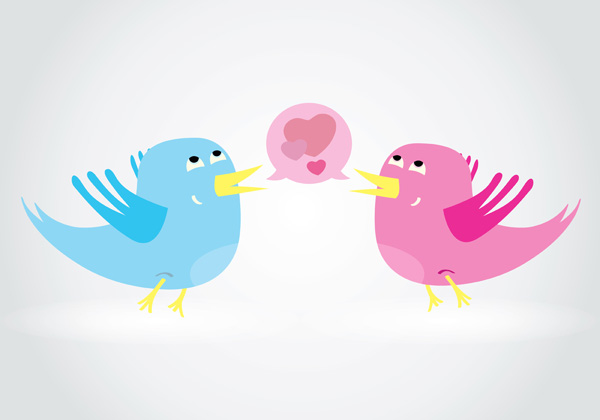 The truth of the matter is, Twitter is changing the face of love. There are Twitter crushes and subtweets and public declarations of eternal adoration, and to be perfectly frank, most of it causes concern. Far too many romantic confessions on Twitter fail and make us question the state of love, relationships and even life itself. Here are 16 Twitter fails that have our heads spinning.


Source: @DeeSimp_
Ah, Twitter crushes. Maybe they should stay in the hallways of high school?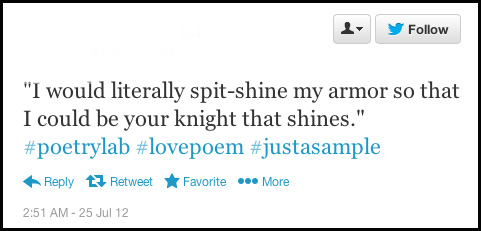 Source: @evanhairston
We don't know about you, but we don't really want a man who is using his own saliva to "shine" for us.
But hey, different strokes for different folks.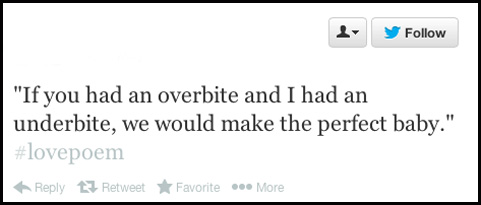 Source: @aybaykay
Surely this is a joke. Yes?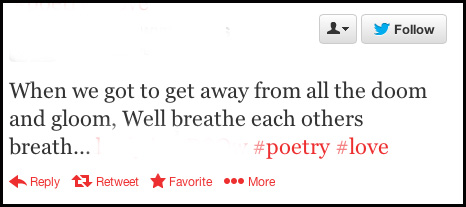 Source: @DarkestEye
Nothing quite like a glaring typo to change the mood of a poem… or tweet… or anything.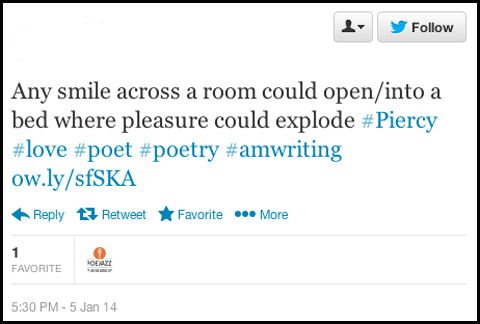 Source: @jacarpress
Yikes.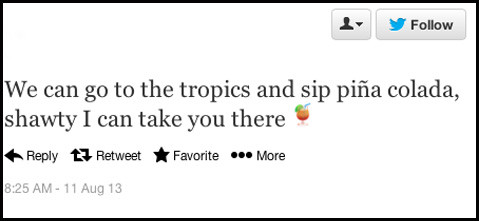 Source: @iTeenageQuote
Motion to stop using "shawty" when trying to be romantic?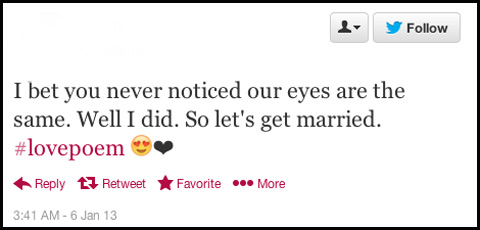 Source: @_QueenB47
Poetry and logic and romance at its finest right here.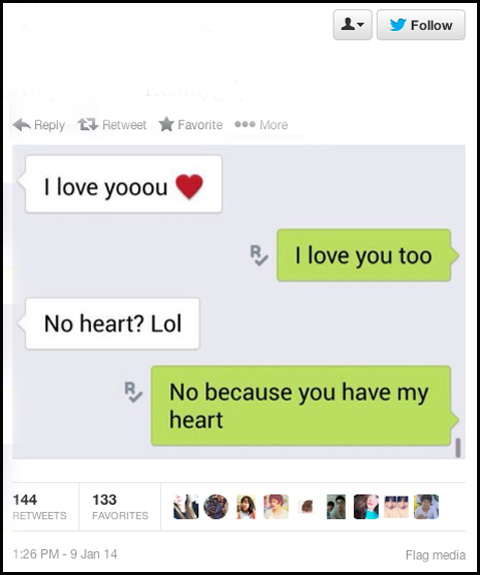 Source: @cutemsgs
Hashtag high school love. Hashtag oh no.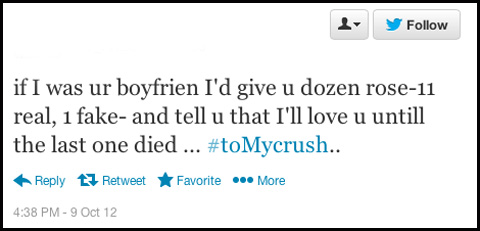 @D_FRESHPrince89
Please, whoever is reading this, choose a different tactic to express your eternal devotion.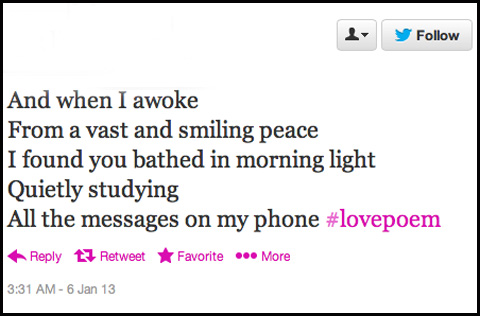 Source: @Tumb1rQuotes
A sad look at the state of modern relationships.

Source: @HeelsOverHead33
Perhaps this should have been a text message conversation?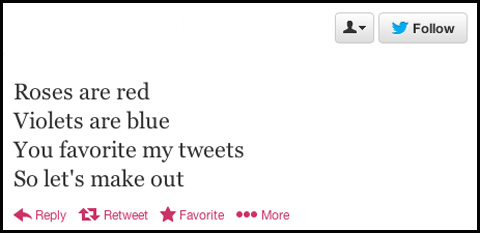 Source: @CWaetke23
No.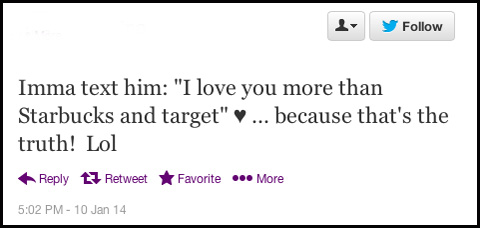 Source: @katwill21
We certainly hope you love him more than Starbucks and Target lol.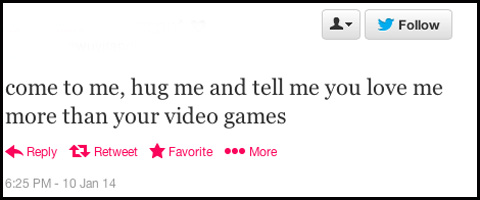 Source: @wuyifangirl99
And more than video games, for that matter lolz.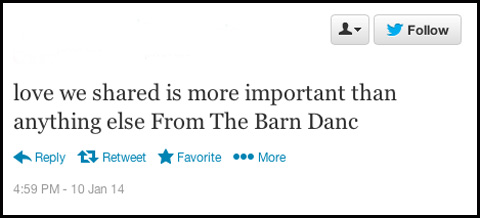 Source: @wishlessrpxoKut
We're not entirely sure what this means, but we do hope the love you two share
(whoever you are) is more important than anything else From The Barn Danc.

Source: @Brandeechelle
We don't think we like the way romance is leaning, everyone. We just don't like it.
More Twitter fun
30 Tweets that make us shake our heads
25 Poetic tweets from die-hard romantics
30 Inspirational tweets