Try one of
these sweet treats!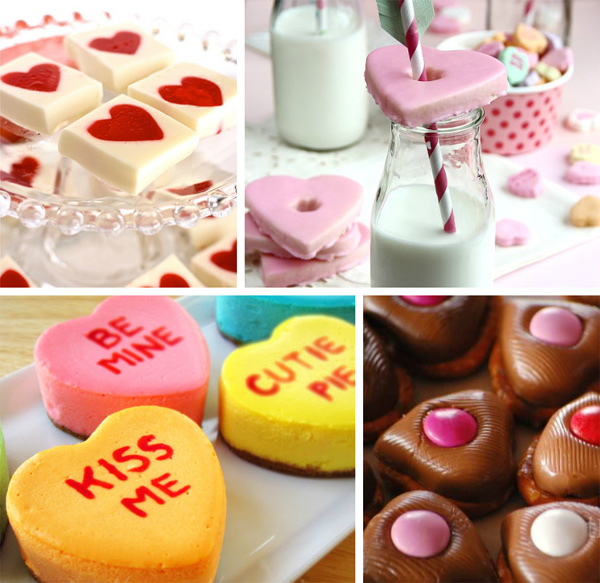 Are you ready for the most romantic holiday of the year?
Check out these 12 treats you can make for yourself and your sweetie.

Valentine's Day is all about the sweet stuff, meaning both treats to eat and acts of sweetness. Why not combine them and make one of these scrumptious treats that will steal your heart (and your sweetie's, too)?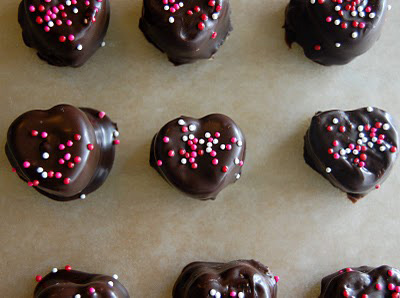 This classic campfire treat gets a makeover, just in time for Valentine's Day. You can find heart-shaped marshmallows (who knew?) to help when you put these together.
2
Heart-shaped cherry Nutella toaster treats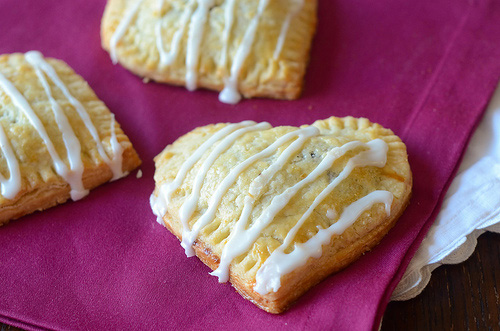 Here is another classic yanked from the grocery store shelves and improved on by adding a personal touch. Their heart shape and delicious fillings (cherry pie filling and Nutella) make them irresistible.
3
Sweet sugar cookie bracelets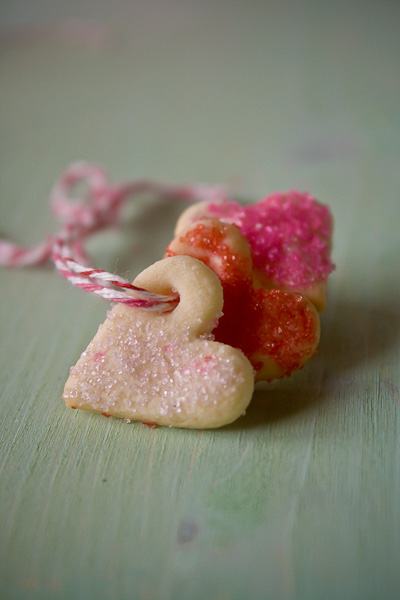 You've heard of wearing your heart on your sleeve, but this fun treat — a sugar cookie bracelet — is something you can wear on your wrist… and eat later!
4
Butterscotch peanut butter marshmallow hearts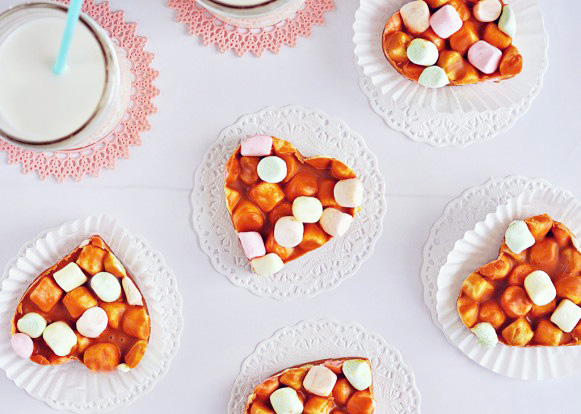 Bring on the butterscotch (and a few other goodies)! These treats call for just four ingredients, and no baking is required.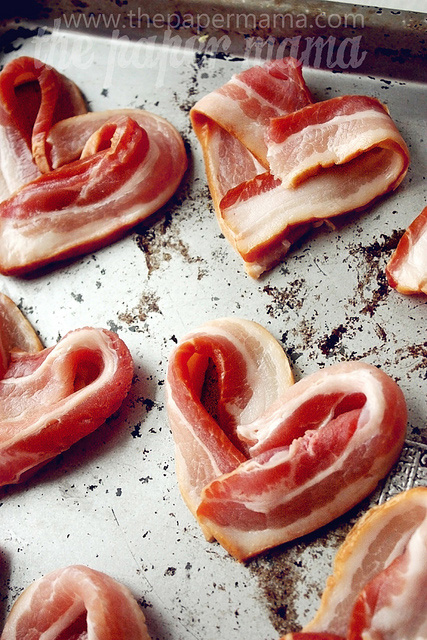 Can you imagine serving (or being served) breakfast in bed that includes bacon hearts? These are worth waking up for!
6
Valentine's jello hearts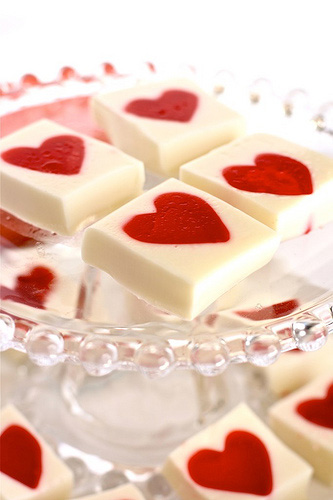 Supercute and fun for kids, these jello goodies are a tasty, jiggly treat.
7
Glass topper Valentine's cookies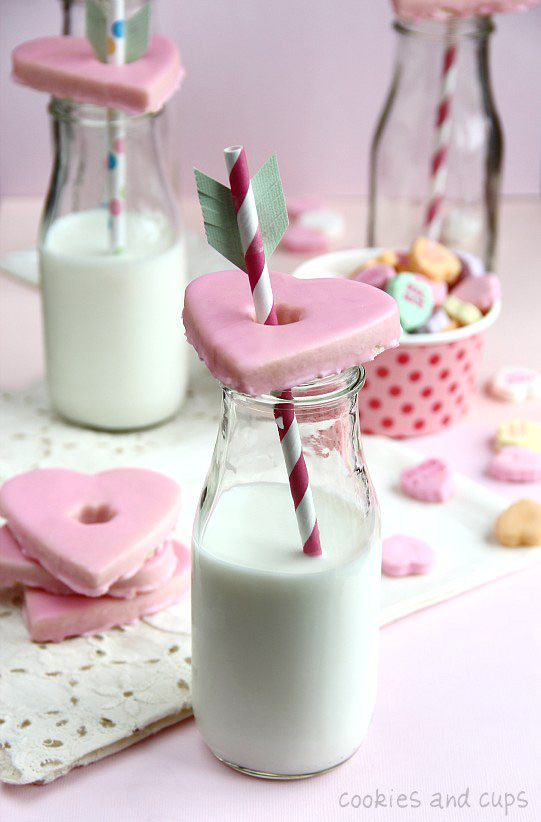 These cookies are ready for you to enjoy with a glass of milk and a straw.
8
Cherry tomato hearts with cocktail sauce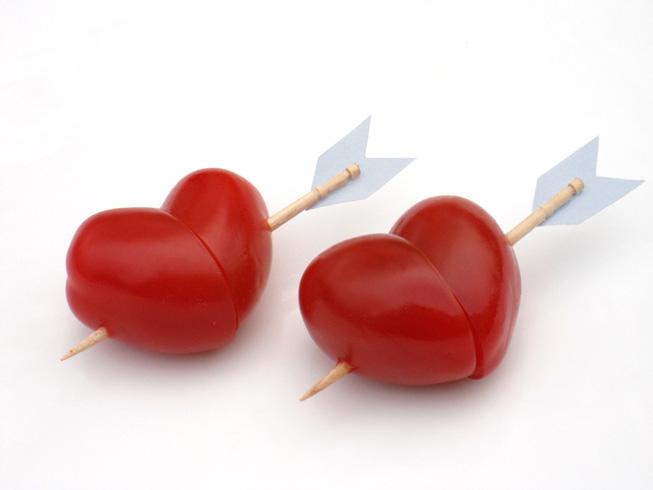 If you're planning a romantic meal for your someone special, get things started with this lovely appetizer.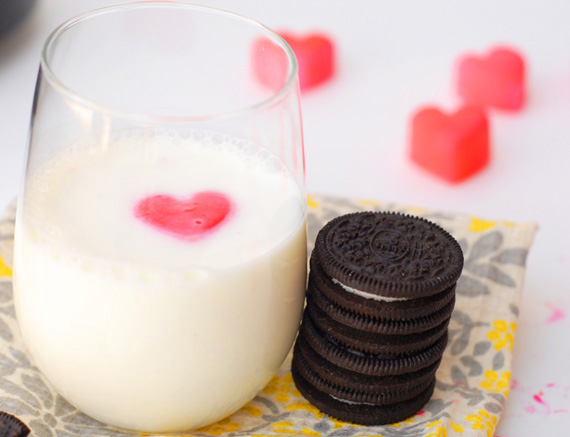 Drop these tinted milk cubes into a glass of milk or morning coffee (served with cookies, of course) to share some love.
10
Pretzel and chocolates treats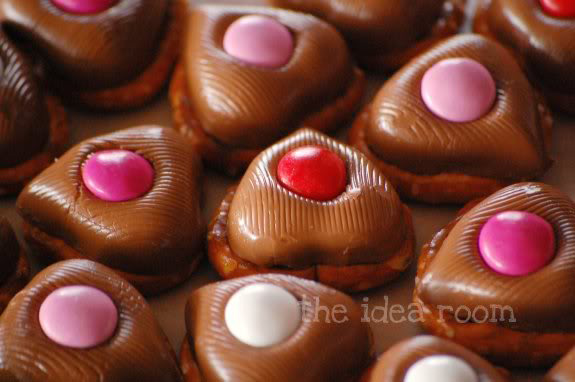 This simple snack combines some favorite treats — chocolate, pretzels and M&M's — with a few minutes in the oven to deliver a special goodie.
11
Conversation heart cheesecakes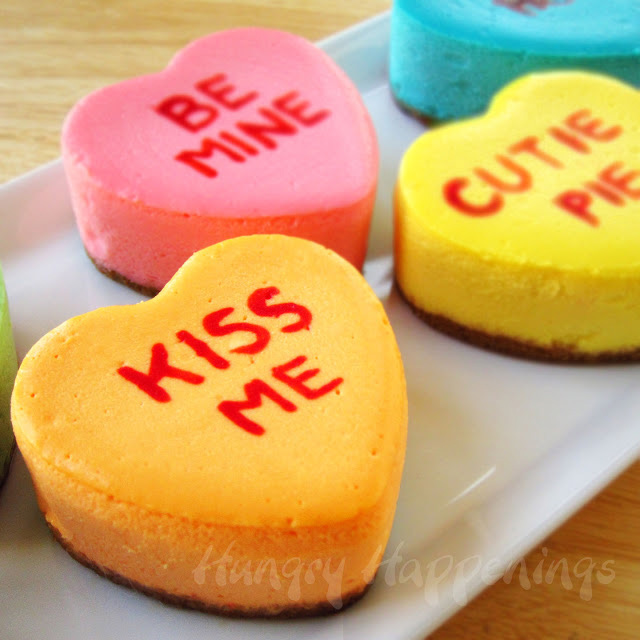 Deliver a message of love via a delicious dessert! These conversation heart cheesecakes will say it all.
12
Homemade cherry pie "Larabars"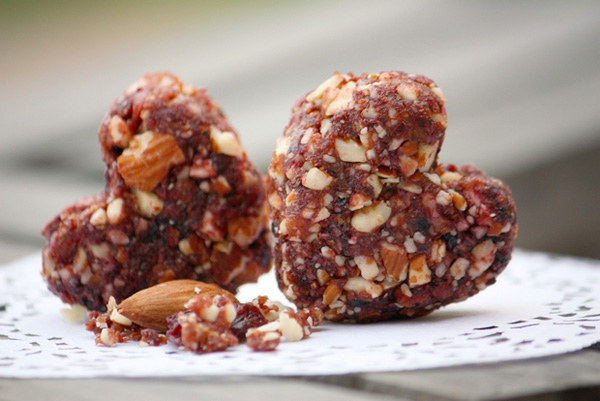 Healthy and delicious? Now that's the kind of treat we love.
More Valentine's Day treats
Heart-shaped brownie treasure boxes
Funfetti conversation heart Rice Krispies
Cookies and cream truffles