Elf On The Shelf's Last Day
Santa's arrival means Elf on the Shelf's scouting duties are at an end until next year. Here are 15 fun (and easy!) ways to give your North Pole visitor a proper send-off on Christmas Eve.
(page 2 of 2)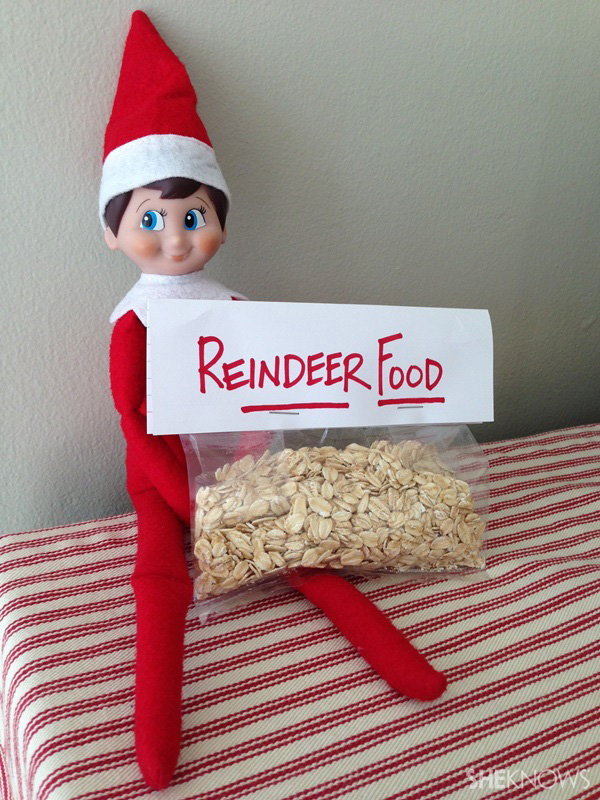 Look here! Elfie has a bag of reindeer food (oatmeal mixed with glitter) for the kids to scatter on the lawn for Rudolph and friends. Attach this poem so the kids will know what to do:
"Sprinkle on the lawn at night.
The moon will make it sparkle bright.
As Santa's reindeer fly and roam,
This will guide them to your home!"
8
Saying goodbye to his buddies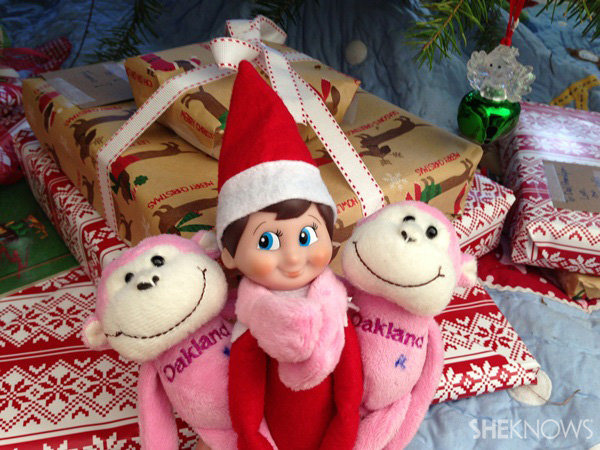 After 23 nights cavorting in your home, Elf will have surely made some good friends. On his final morning, it's only natural he'd be found having a final goodbye with his buddies!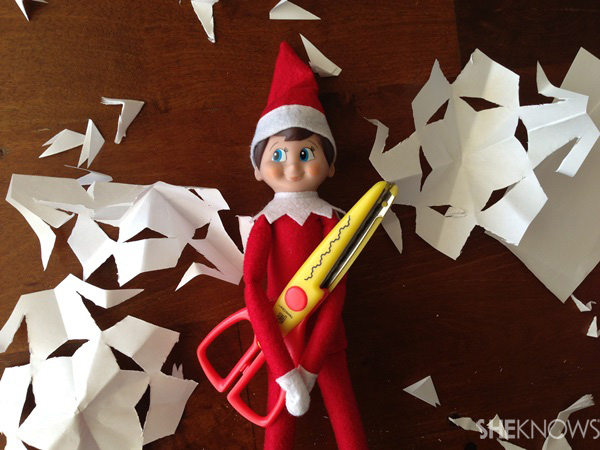 Yes, even Elves get a little homesick. It seems Elfie has been trying to create his own White Christmas by snipping up a flurry of snowflakes.
10
A little gift before he goes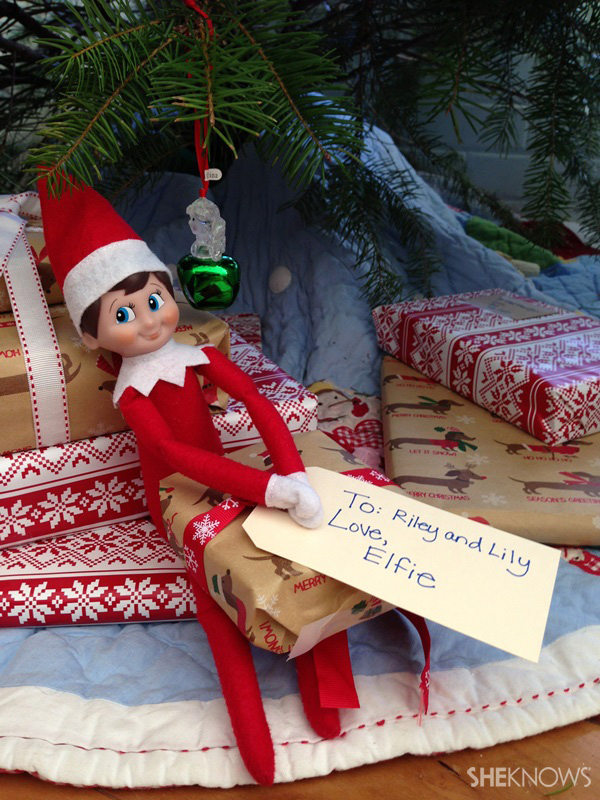 The kids will have to wait until Christmas morning to open their Santa gifts, but perhaps they'd like to open one small gift from their Elf on the Shelf on Christmas Eve! Make it an ornament and start an annual tradition!
11
Perched on the fireplace tools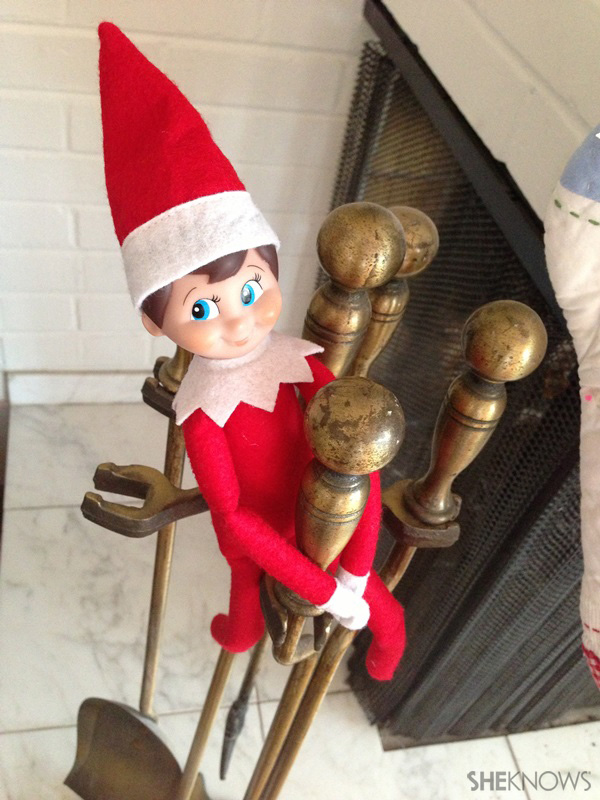 Wrap Elf's tiny, mittened hands around the handle of a fireplace tool and give him a front-row seat for Santa's sooty arrival.
12
Curled up with a favorite book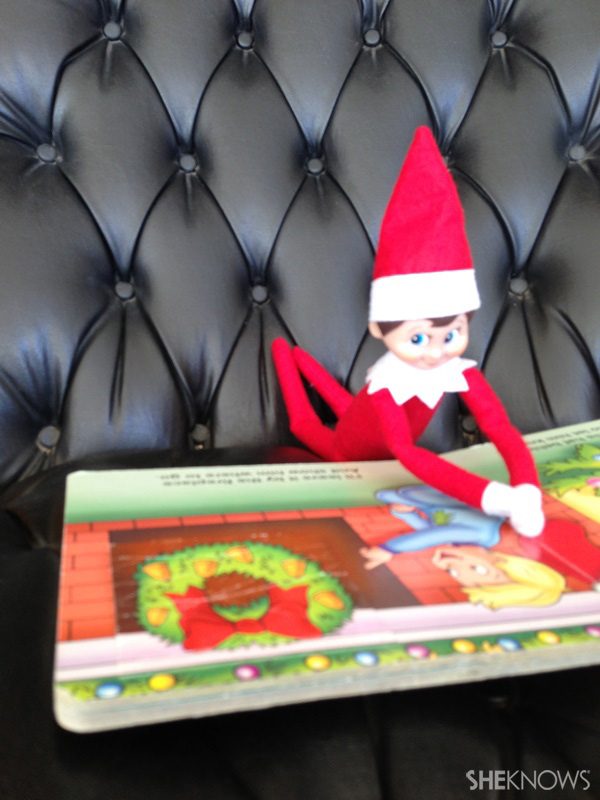 Elf might be found reading a favorite Christmas book or a new one to add to your family's holiday collection.
13
Elf under the mistletoe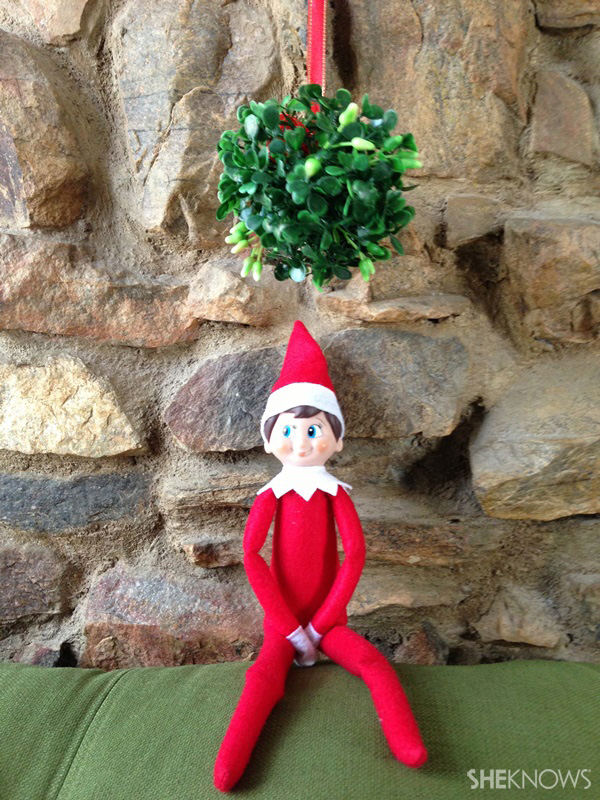 Somebody wants a kiss goodbye! No mistletoe on hand? Grab some clippings from the yard!
14
Hanging out in the Christmas tree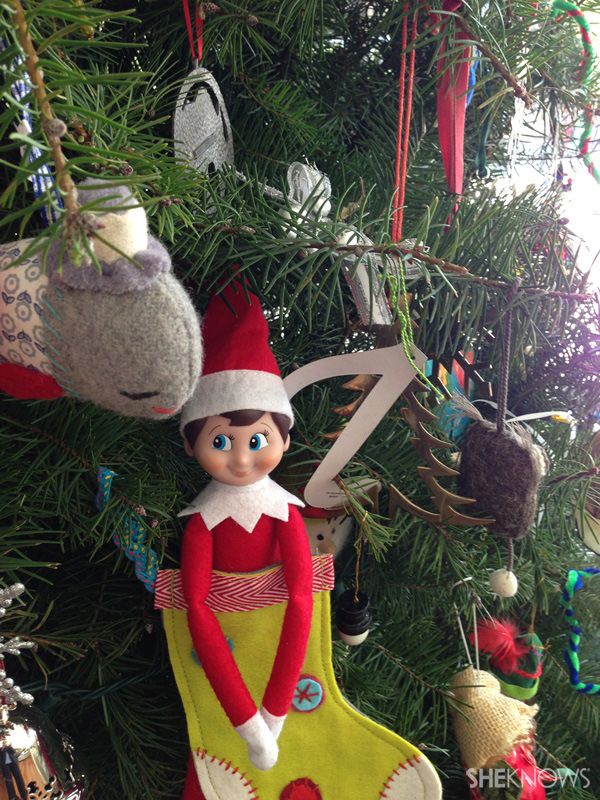 Tucked in among the branches, Elf could almost be mistaken for an ornament!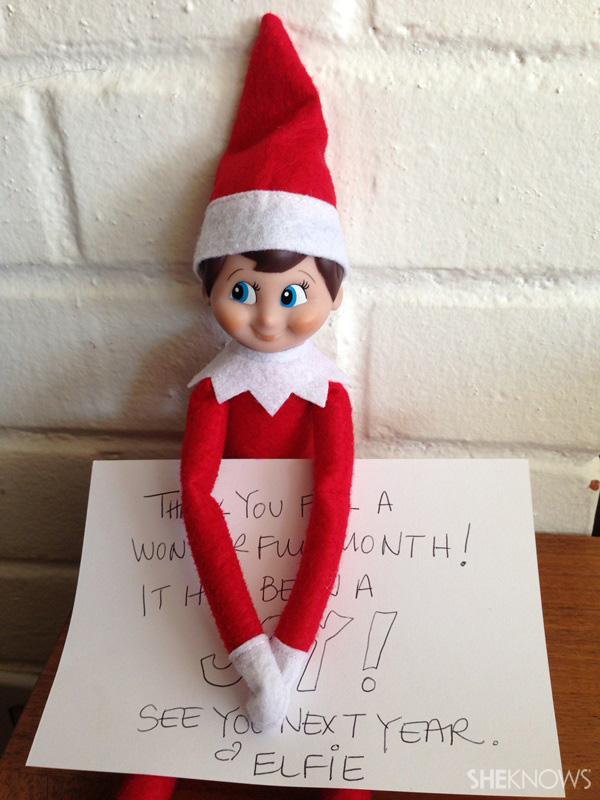 A simple goodbye note is a sweet way to end Elf's stay in your home. Goodbye, Elfie! We'll miss you. Until next year — when the fun will start all over again!
More Elf on the Shelf ideas
10 Hilarious selfies from the Elf on the Shelf
Ideas for Elf on the Shelf
25 Hilarious ways to pose your Elf on the Shelf