I Heart You
Allow your heart to skip a beat as you devour these adorable Valentine's Day crafts for kids. Shaped like hearts, these 25 crafts are perfect for kids aged 1-18!
1
Heart piñatas

These piñatas look a lot harder to create than they are. Heart-shaped boxes filled with candy and covered with tissue paper, these are cute for a party or decoration piece.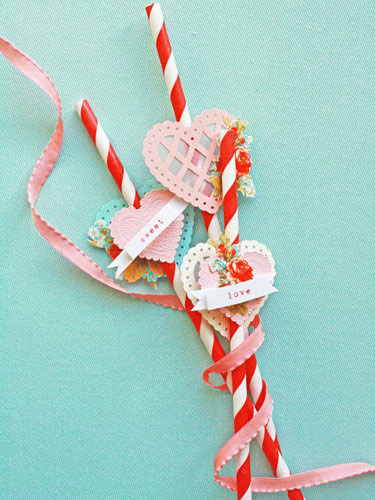 This is a great craft to make and use on Valentine's Day. You can purchase red-and-white straws at a craft store and print these simple, heart-shaped templates on Papermash. Then you can embellish them with stickers and more.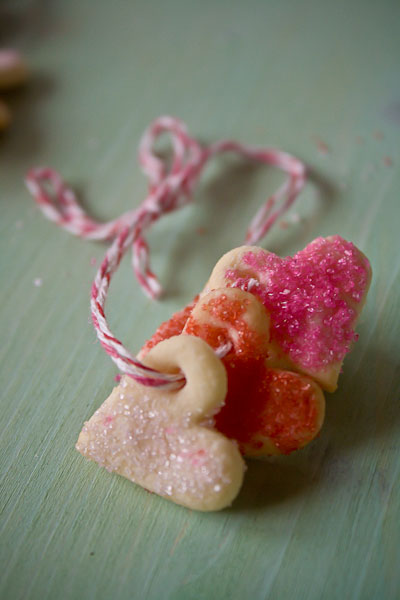 There is nothing better than a craft that you can eat! Create these delectable sugar-cookie bracelets and enjoy a few cookies while you're at it.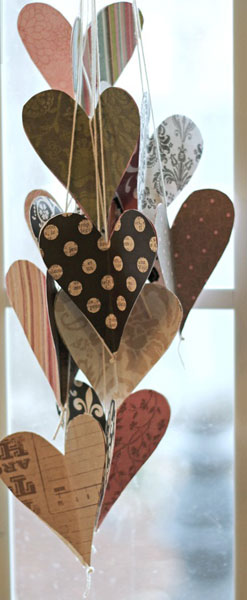 Grab some scrapbook paper and get cutting. This hanging bouquet will look beautiful in your child's room or hanging above the dining room table.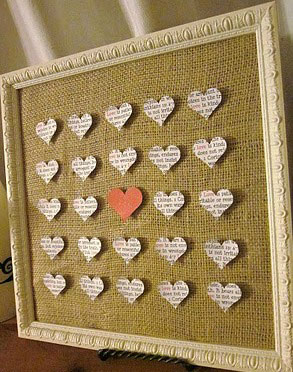 A simple craft, this is created using heart cutout paper and raised adhesive dots.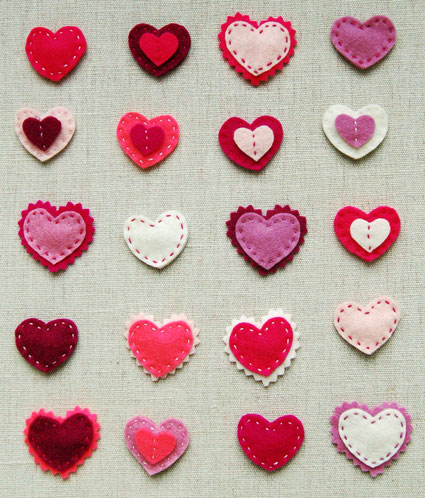 Grab a few hair clips and Valentine-colored felt to make these cutesy little hair clips your child can wear all year long.
7
Paint-chip heart garland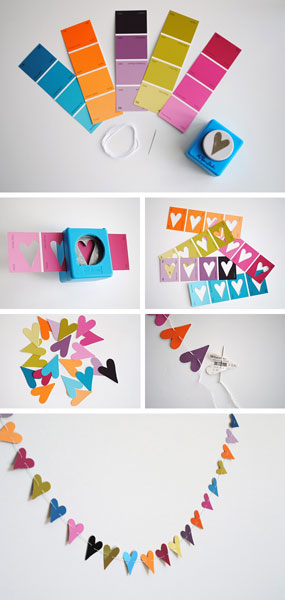 One of the more popular heart crafts, this garland is made using paint samples and a heart-shaped punch.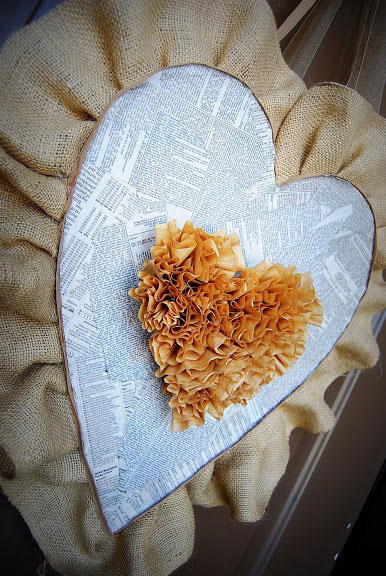 A craft best suited for older children, this creation is made using burlap, newspaper, foam and a whole lot of glue.
9
DIY Valentine's Day cards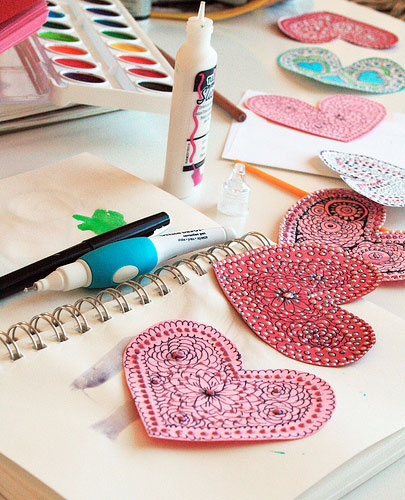 Don't buy your kiddos Valentine's Day cards when they can make their own. Cut out some hearts and encourage the world of creation.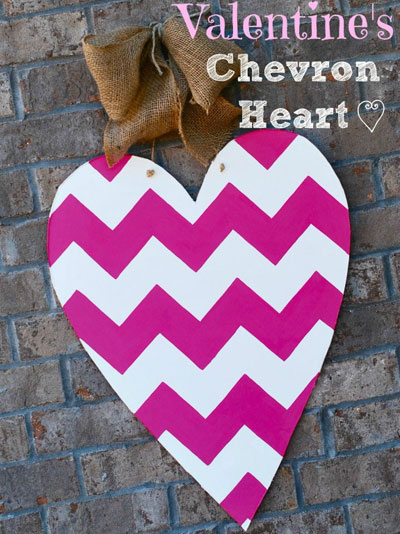 This is a great craft for older kids, and you can also have younger kids paint the heart after you've stenciled on the design.
11
Button-heart ornaments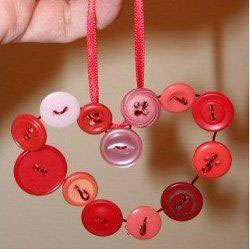 It may be past the Christmas holiday, but that doesn't mean you can't find a place to hang these adorable button-heart ornaments.
Help your kids send a "heart attack" to someone they love. Cut out various-shaped hearts and ship them to wherever their heart desires.
Up next: More heart-themed kid crafts >>