Even If You Can't Cook
Between dodging questions about your love life and trying to plate food portions that won't have you looking like a float in Macy's annual parade, Thanksgiving can be daunting. But buck up! We've found 15 reasons you should be totally confident.
1
You can give one heck of a food critique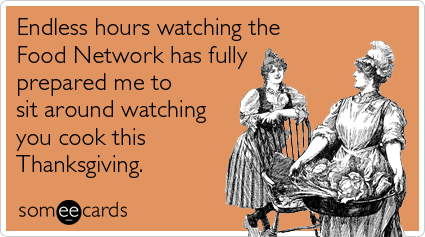 Thanks to shows like Food Network Star and Chopped, you know precisely the right words to use to convey just how robust and layered the flavor is in each dish your family so lovingly prepared.
2
Your tech-savvy makes you invaluable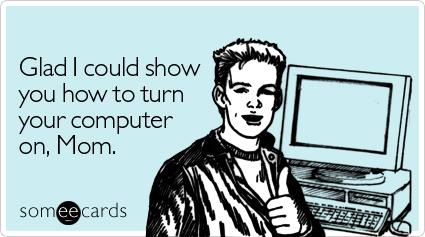 To your elders, your ability to complete technological tasks like send an email and text makes feeding you a fair trade-off. After all, your parents hadn't used their computer since the last time you visited.
3
You can count dressing for the occasion as cardio
Sure, you look a little like the Michelin Man bundled up in all those layers, but the sheer amount of effort it requires to move in them will surely burn some major calories. Right?
4
You'll be sought out for your expertise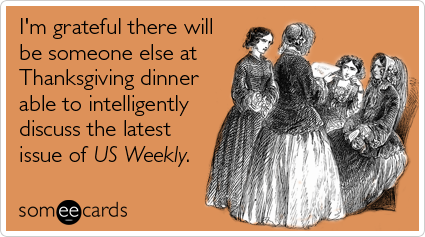 While you may not know which teams will be lacing up their cleats for the big Turkey Day football games — in essence excluding you from conversing with the men in the family — you'll be an authority on which celebrities are dating athletes. And you'll have plenty of girly cousins there to field your gossip.
5
Odds are you won't be the palest person in the room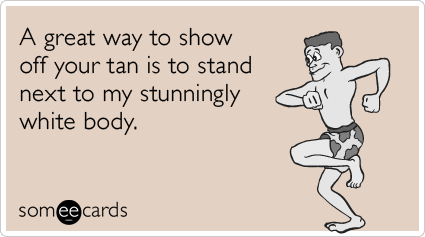 So you've lost your summer glow... if you play the numbers game, the odds are in your favor that at least one person (and likely much more) at your holiday shindig will be sporting pastier skin than you.
6
You'll be entering a no-judgment eating zone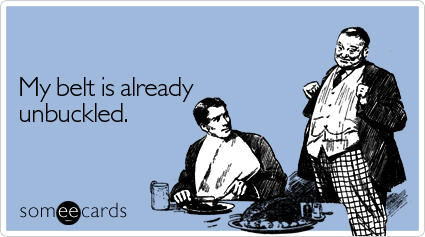 Go ahead — unbuckle your belt. No one will begrudge you that second helping of your Aunt Betty's super-buttery mashed potatoes. It's Thanksgiving! Don't even bother trying to hide the fact you're unbuttoning your top pants button under the table.
7
The more (wine), the merrier
If there's one thing you can count on at most Thanksgiving celebrations, it's that the alcoholic libations will be flowing. So don't feel bad for having another glass — I mean, wine is made from grapes and grapes are berries, so you're basically paying homage to the pilgrims.
8
You no longer live with your parents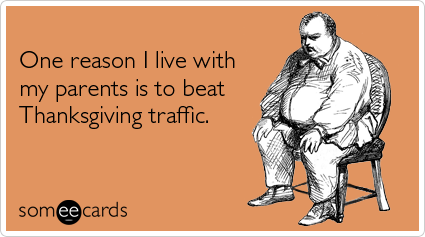 When your family affectionately grills you about your lack of a "real job" or how you should settle down, you can take solace in the fact you at least moved out of their house. And if you didn't? Well, the man in the Ecard's got a point — Thanksgiving traffic can be a beast.
9
Your favorite flannel will be perfectly acceptable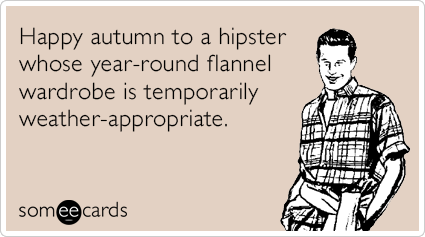 You love flannel. So what, right? People in LA wear scarves all year long and nobody looks sideways at them. Take heart — your beloved flannel button-up is totally in style on this special November day.
10
You'll have a built-in scapegoat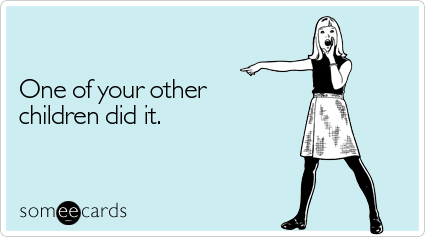 Burned the croissants? Cut into the pecan pie before dessert time? This one's a no-brainer — blame your brother! Or your sister. If you don't have siblings, just blame the relative in closest proximity to you.
11
Laziness is actually encouraged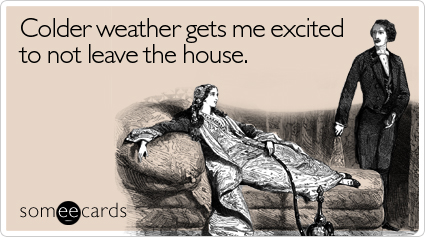 Who feels like going out after eating into a tryptophan fog? Luckily for you, no one will think it's strange that you haven't budged for three hours, because they don't want to brave the frigid outdoors either.
12
Your family puts the fun in dysfunctional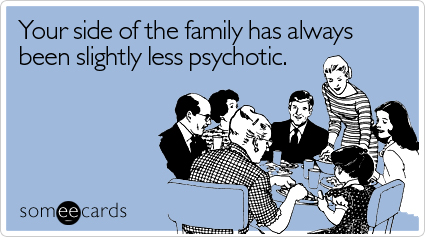 No matter how, ahem, quirky your family is, they're probably not as bad as your in-laws. Sure, it sounds bad to say, but if the straitjacket fits... Oh, c'mon — even your spouse agrees.
Unless the dining room chairs are steel and soldered at the joints, don't linger in them long after you've fixed your third (OK, OK, fourth!) helping. Sofas have a lower center of gravity — you'll be safer there.
14
You have less face space to worry about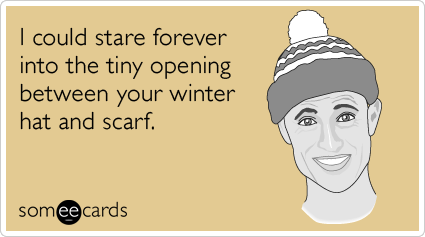 It's freezing outside on Thanksgiving. You'll be so bundled up that a mere sliver of your face will show. Don't fuss too much with the rest... just make that peek completely flawless. Hello, smoky eyes!
15
No matter what, your mama will always love you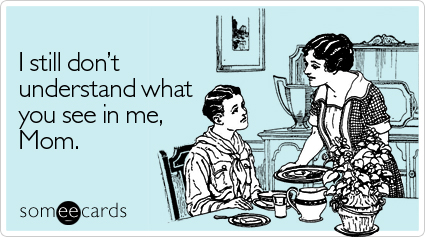 You can butcher the turkey when your dad asks you to carve it. You can drink too much and pass out in the powder room. You mother will always be your biggest fan... whether you deserve it or not.
Images courtesy of SomeEcards