A Fun Night
To Remember
The vodka latke party is a fun and creative take on Hanukkah entertaining. Done "tasting" style, three great latke recipes are paired with perfect cocktails for a fun holiday night to remember.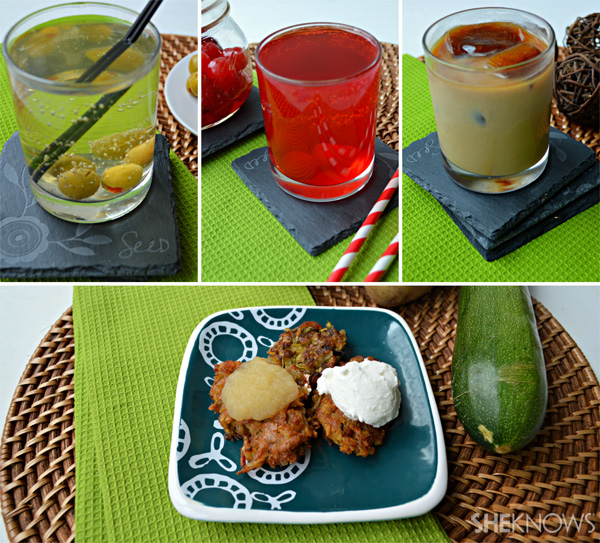 Wow your friends this Hanukkah with the vodka latke party. Prepare three delicious latke recipes and three perfect cocktails, serve each one "tasting style," and leave extras on the table for more delicious fun for everyone.
Latkes are traditional Hanukkah fare. Hanukkah commemorates a miracle jug of oil that should have lasted only one night, but lasted eight. Today, Hanukkah is celebrated for eight nights, and "oily" foods — including latkes, fried potato pancakes — are a staple.
And vodka? It simply rhymes with latke! Pairing the two makes for a fun holiday night to remember!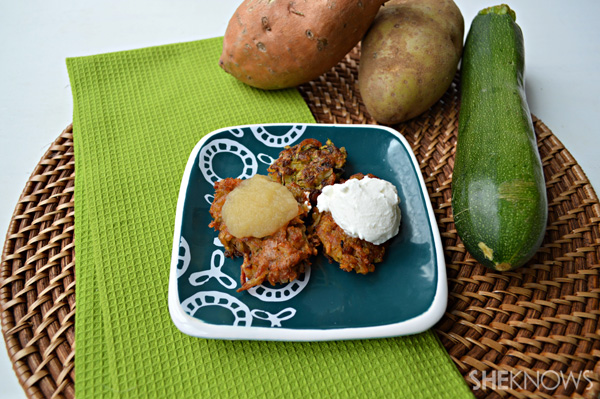 Best potato latke recipe
Confession: The best latke recipe starts with a mix. A few add ins will take your latkes to a scrumptious new level!
Ingredients:
1 box latke mix
1 potato, grated
1/2 white onion, grated (optional)
1 extra egg
Vegetable oil
Sour cream
Applesauce
Directions:
Mix the box mix according to the package directions.
Add the grated vegetables and extra egg.
Fry your latkes, laying each one on a plate covered with a paper towel.
Serve the latkes plain or with sour cream and applesauce.

To change the latke flavor and variety, simply change the grated vegetable. We chose to pair each of our cocktails with a different latke. Cocktails are served in small glasses and extras are kept in pitchers. It's fun to see which pair becomes your crowd favorite!
Soft landing
When your guests arrive, serve potato latkes and pineapple upside-down cake cocktails. This sweet drink is a crowd pleaser and a perfect complement to traditional potato pancakes, which taste similar to hash browns.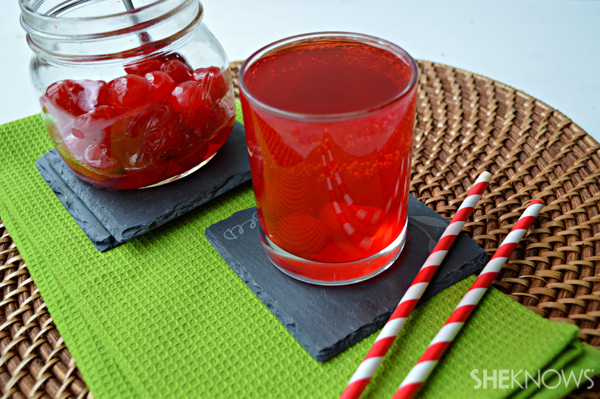 Pineapple upside-down cake cocktail recipe
Ingredients:
1 part cake-flavored vodka
1 part pineapple juice
1 splash grenadine
Cocktail cherries (optional)
Directions: 
Mix equal parts of cake-flavored vodka and pineapple juice.
Add a splash of grenadine and several cocktail cherries for a garnish.
In the thick of things
In the middle of the party, try zucchini latkes paired with a From Russia, with Love cocktail. This drink is strong, flavorful and best described as a "sipper." It pairs beautifully with zucchini latkes, which are a surprisingly savory favorite.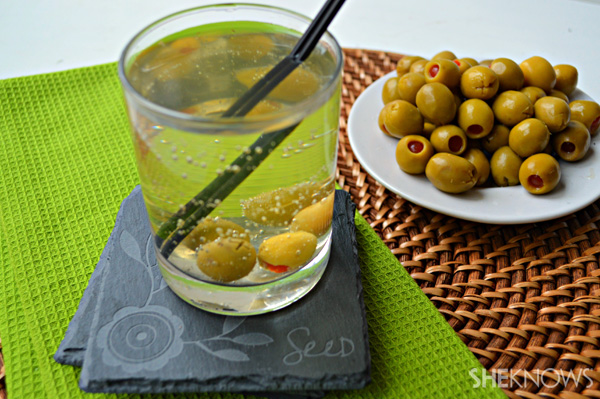 From Russia, with Love cocktail recipe
Ingredients:
1 part horseradish-flavored vodka
1 part gin
1 splash of green olive juice
Green olives for garnish (optional)
Directions:
Mix equal parts horseradish-flavored vodka and gin.
Add a splash of green olive juice and several green olives for garnish.
Good night, sleep tight
End the night on a sweet note with sweet potato pancakes paired with Sweet Dreams, a cozy drink made to share with friends.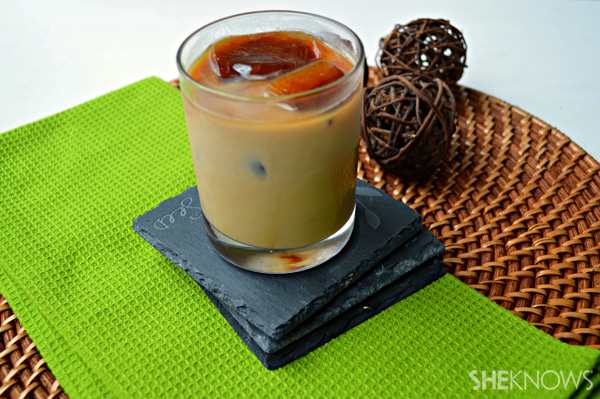 Sweet Dreams cocktail recipe
Ingredients:
Directions:
Freeze brewed coffee in ice cube trays. It takes six hours for ice cubes to freeze, so consider doing this part in advance.
Mix equal parts of vanilla-flavored vodka and Baileys Irish Cream and serve over the coffee ice cubes.
More on Hanukkah fun
Hanukkah decorations made easy
Shop festive: Classy Hanukkah outfits
How to choose the perfect menorah