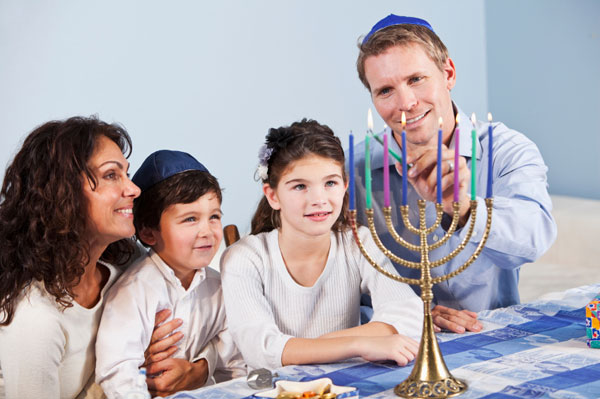 Learning about the Festival of Lights
This year, Hanukkah begins at sundown on Nov. 27 (the night before Thanksgiving). Here are some fun ways to introduce your children to or enrich their understanding of this important Jewish festival and also keep them entertained while they're out of school.
Books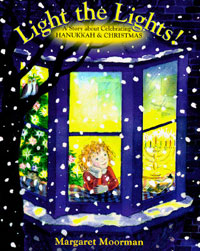 When it's cold outside, what could be better than snuggling up together under a blanket with a good book? There are loads of great Hanukkah books to choose from, but two in particular come highly recommended by a schoolteacher friend. Light the Lights by Margaret Moorman is the story of an interfaith family that celebrates both Hanukkah and Christmas. Latkes and Applesauce by Fran Manushkin is the story of a stray dog and cat that save Hannukah for the Menashe family after a terrible blizzard. For the more technologically inclined child, check out Chabad.org's site for kids, which has plenty of Hanukkah games and videos.
Crafts and activities
Doing a Hanukkah craft or project together is a great way to familiarize your children with the traditional activities and symbols of Hanukkah and to pique their interest in the story behind the celebration. Hanukkah coloring pages are a great place to start, especially for younger kids. You can also help them make their own menorah and have them light it each evening in commemoration. This menorah that has false candles (but is still fun!) is made from paper cups and is suitable for younger kids. Older, more safety-savvy kids can use a menorah with real candles, such as this one that is made of clay and uses birthday candles. And don't forget the dreidel! Show your kids how to make a dreidel out of clay (like in the dreidel song), then play the dreidel game together.
Recipes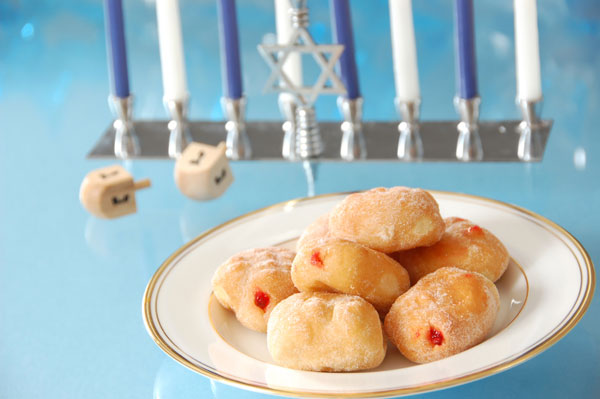 There are lots of easy and delicious Hanukkah recipes you can make with your child, such as latkes (potato pancakes) and sufganiyot (jelly donuts). Or try making these chocolate-covered apricot "gelt" (coins) to be traded during the dreidel game. As you cook together, you can tell your children the story of Hanukkah and teach them the meaning of other traditions, such as the giving of gelt.
Events
Many cities and towns host kid-friendly public Hanukkah events, such as theater performances or the lighting of a large menorah. Community Hanukkah festivals are great places to meet and learn from other celebrants. Check your local newspaper or online for Hanukkah events in your area — and have a happy Hanukkah!
More on Hanukkah
8 Hanukkah facts for children
Your holiday guide to Hanukkah
Hanukkah crafts for kids