Get Crafty With Your Kids This Kwanzaa!
Before you know it, the holiday season will be upon us. Whether you want to keep your kids busy, want to have a fun way to educate your youngsters about the practices of Kwanzaa or simply want to commemorate the special holiday, making these crafts is the perfect pastime!
1
Cute holiday Kwanzaa candle
All you need to make this candle is a toilet paper tube, printer and your imagination! This easy-to-make candle will bring light to your Kwanzaa festivities.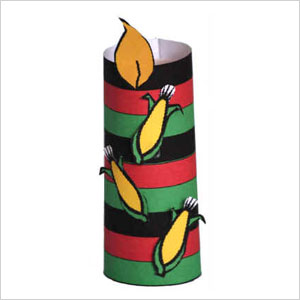 Photo credit:
DLTK Growing Together
2
Decorative Kwanzaa bead candles
These bead candles are a creative way to incorporate the seven principles of Kwanzaa. Have fun making a decorative craft while learning the culture of Kwanzaa.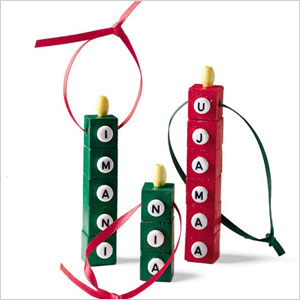 Photo credit: Spoonful
3
Egg carton kinara
Enjoy making a festive ode to tradition with the colorful kinara. The colors represent the people (black), their struggles (red) and the future (green).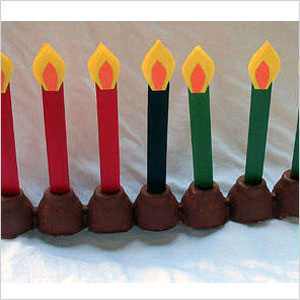 Photo credit:
Spoonful
4
Kwanzaa noodle necklace
Did you love making macaroni noodle necklaces as a kid? Then you'll love making the Kwanzaa noodle necklace! Just grab some paint and pasta noodles and take a trip down memory lane.
Photo credit:
Activity Village
5
Kwanzaa hat
Making a hat is now easier than ever. All you'll need is craft foam, tacky glue, clothespins, scissors and any decorations you wish to add.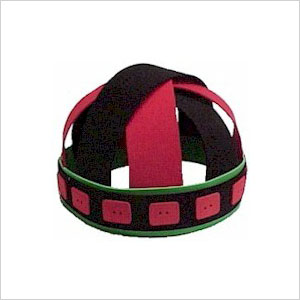 Photo credit:
Free Kids Crafts
6
Kwanzaa hand wreath
A perfect way to commemorate the African-American heritage and culture is with a Kwanzaa wreath.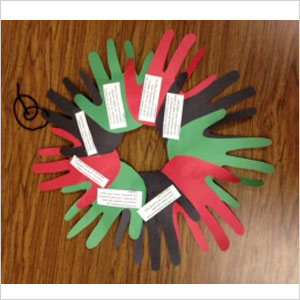 Photo credit:
Scholastic
7
Decorative flag garland
This DIY project is sure to get the kids excited for Kwanzaa! The flag represents the symbolic colors of the holiday and is an adorable decoration to add in the house.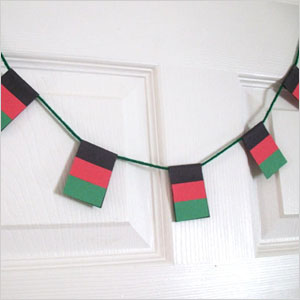 Photo credit:
Spoonful
8
Kwanzaa chain
Looking for a unique way to teach your children the traditions of Kwanzaa? Make a chain with them that displays black, red and green colors as well as the seven principles of Kwanzaa.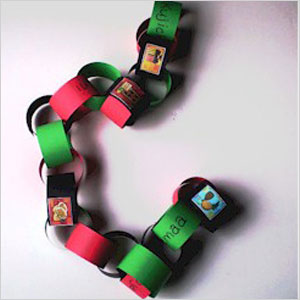 Photo credit:
Free Kids Crafts
9
Beaded Kwanzaa bracelets
An easy and fun way to show Kwanzaa pride and share it with your children is by making beaded bracelets. All you need are green, red and black beads, along with some string.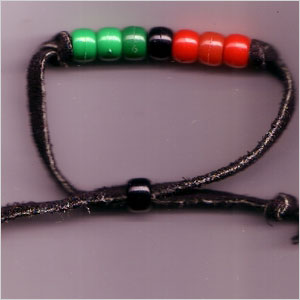 Photo credit:
Yahoo! Voices
10
Kwanzaa paper family
Be closer than ever to your kids by showing them the importance of family — what better opportunity is there than Kwanzaa? Creating a paper family is sure to be a great time to bond.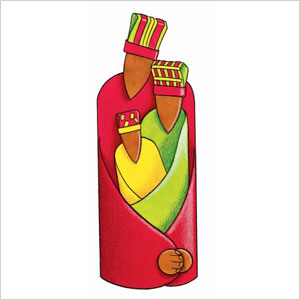 Photo credit:
TLC
More ways to get crafty this season
Make your holiday card a Christmas craft
DIY scrap paper wreath
5 Unique holiday centerpiece ideas