What Are People Searching For?
When we saw a recent survey from Tada.com, it caused our heads to turn. Check out these outrageous searches that are trending this Halloween season. What exactly is a sexy bacon costume?
Have you ever wondered what it might take to dress up like a sexy elephant for Halloween? Apparently, some people have. But, as we sat scratching our heads, we decided to put it to the test. What exactly pulls up when these terms are entered into a Google search? Let's find out.
No one can resist bacon — it goes with everything!

Elephants never forget, and with these costumes you will never forget the elephant.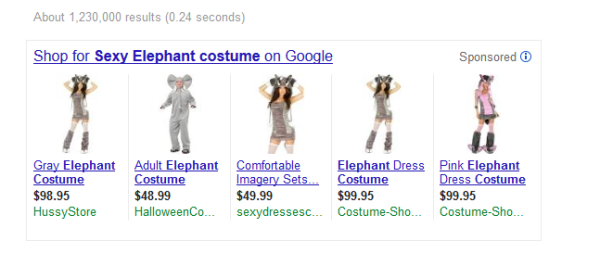 3
Costume from the dead for kids
It's only natural that zombies come out on Day of the Dead!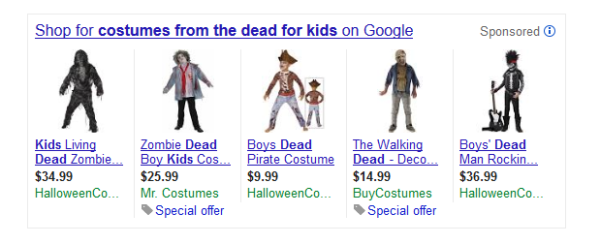 4
Cougar Halloween costume
These costumes are great when you are on the prowl for a certain someone.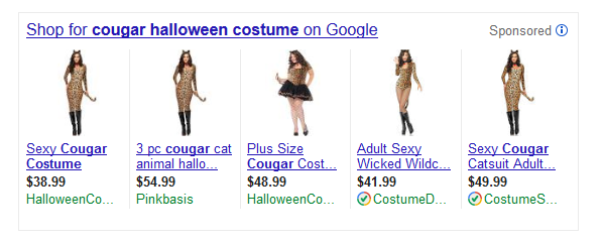 5
Sexy maternity Halloween costume
Halloween isn't just for kids. You can dress up and have fun at any time!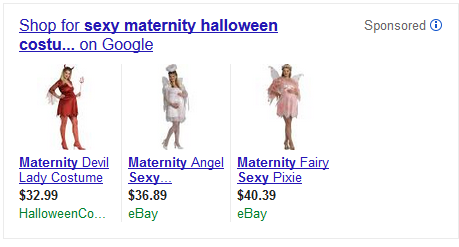 Tel us
Do you have your own unique costume that you want to share? Leave a comment and let us know what it is!
More hot Halloween costume ideas
Make your own flamingo costumes
How to make a Great Gatsby Halloween costume