Sexy Bacon, Anyone?
Ghosts and ghouls aren't the only things scaring us this Halloween season. Check out these recent Halloween search trends to find out what spooks us about Halloween costume culture.
(page 3 of 3)
"Sexy male" costumes are also available, but not nearly at the volume of the women's. When searching online for "sexy man costumes," many search engines will only pull up "sexy woman costumes."
Check out some of these search results we found.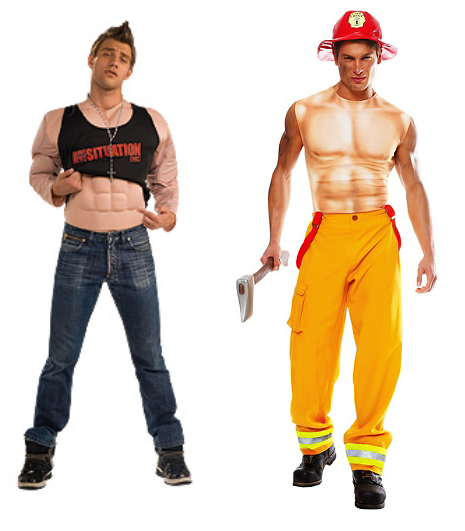 Another search trend we found odd:
"A Sexy Fisherman Costume"
Tell us
Do you think sex is selling this Halloween? Tell us in the comments below!
More Halloween
5 Extremely odd search trends
20 Cheap Halloween costumes that aren't boring
10 Halloween costumes that are sexy, not trashy