Get Some Laughs
With These Costumes
Looking for a way for you and your boo to stand out from the crowd this Halloween? Halloween costumes don't always have to be dark, bloody and gory. Turn heads and get some laughs at this year's Halloween bash by dressing up in a funny DIY or store bought costume. Check out these eight fun and silly costume ideas for couples.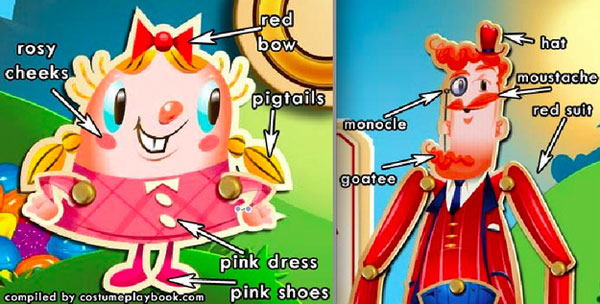 Join the Candy Crush craze this year by creating a DIY costume as Tiffi and Mr. Toffee. As Tiffi, throw on a pink dress, pink shoes, red hair bow and place your hair in pigtails. Don't forget to apply lots of pink blush, and fill your bag with Jolly Ranchers, jelly beans and other candy. Mr. Toffee's costume should have dark jeans or blue pants, a blue tie, red vest, red jacket, a fake mustache and a red bowler hat.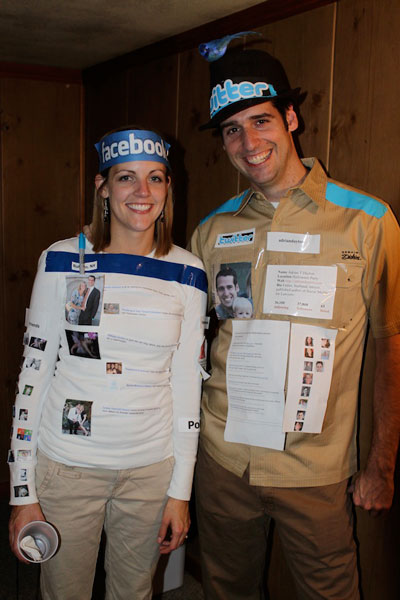 If you are both fans of social media, why not incorporate both of your favorite social networks into your costumes? For Twitter, cut out 140 letters or less (hash tag symbol included) and pin them to a white T-shirt. For Facebook, take a cardboard poster and add a Facebook profile. Include statuses, likes and even photos of some of your Facebook friends.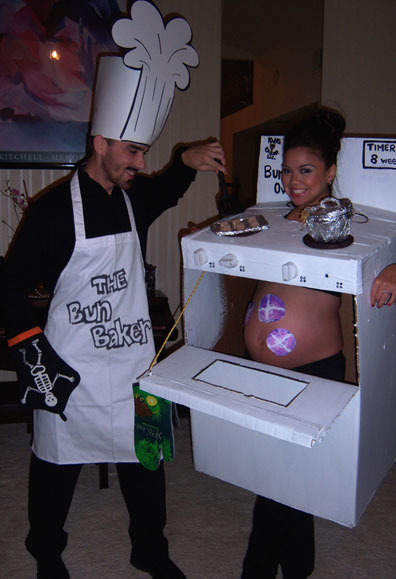 This is a perfect costume for the expecting couple. The oven can be found at Halloween costume stores or you can opt to make your own if you're feeling extra creative. Have your beau wear a white apron that says "The Bun Maker" as well as a chef's hat and there you go! You guys have conjured up a fantastic, funny outfit.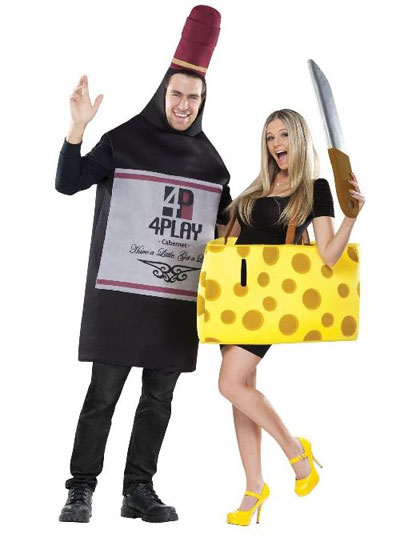 If you're a couple who likes attending wine and cheese parties, sport this fun costume to show your appreciation for a bottle of wine and gourmet cheese. This costume includes a foam wine bottle, a cheese wedge-shaped foam tunic with brown suspenders and a stuffed knife as the perfect accessory for foodies.
Click here to order the wine and cheese costume for $59 from Amazon (includes free shipping) >>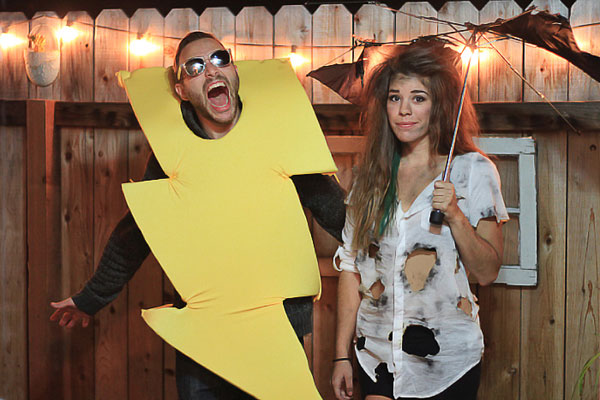 Don't worry — you don't need to have any reservations about having a bad hair day with this costume. The messier your 'do, the greater effect you'll have for this creative outfit. Create a lightning bolt for him while you wear a raggedy shirt with multiple holes and sport a messy hairdo. Carry around a damaged and tattered umbrella for a special effect. When it comes to funny costumes, you won't strike out in this lightning outfit.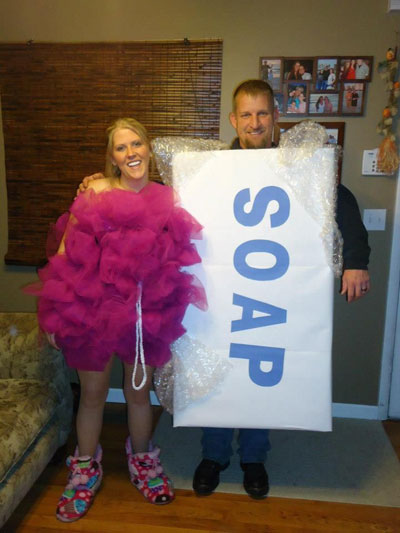 Ever thought about using everyday products for a costume? Represent good hygiene at a Halloween bash by showing up dressed as a loofah and soap. Head to your local fabric store and stock up on tulle and safety pins to create your loofah. For the bar of soap costume for him, get a big box and bubble wrap. Cut out holes for the arms and head and wrap the box in white paper or paint the box white. Use letters and bubble wrap to decorate it as your favorite bar of soap. You two will turn heads in this unique costume.
7
Grinch and Cindy Lou Who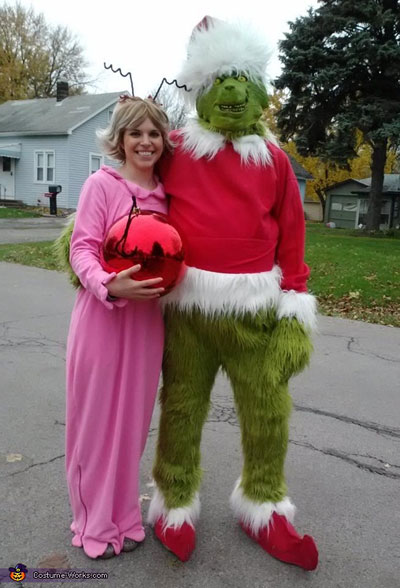 Who says you have to wait until Christmas in order for the Grinch and Cindy Lou Who to make an appearance? This fun costume can be store bought or even homemade. No matter what option you choose, you may just cause the Grinch to steal this year's Halloween too.
Click here to purchase the Grinch costume currently priced at $45 on Seussland.com >>
8
Peanut butter and Jelly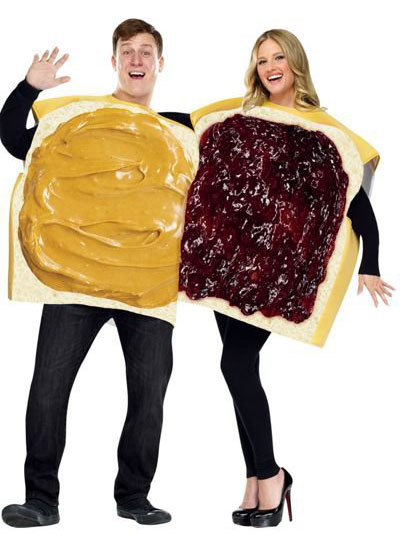 What goes good together — besides you and your boo? Peanut butter and jelly! Dress up and turn heads by wearing this popular all-time favorite sandwich. This couple's costume features tunics that look like bread; one looks like it is spread with peanut butter and the other with jelly. But the two of you together will make a perfect and complete sandwich!
More Halloween costume ideas
Hollywood-inspired costumes
Halloween costumes for TV geeks
Halloween classic ideas for couples