A Group Effort
Rally up the troop and get ready to look awesome for this year's Halloween bash. From DIY to ready and waiting to be purchased, these group costumes are sure to be a hit.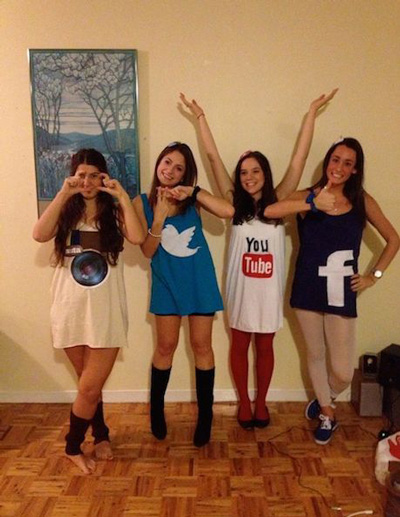 The totally obsessed social media-ites will love to go as their favorite site. Use an iron to transfer the logo or use your artistic skills to recreate the logo on a T-shirt. Go for the gold by adding "likes," "hashtags" or your very own group handle, and by constantly taking selfies all night long.
2
The bee honey and his hive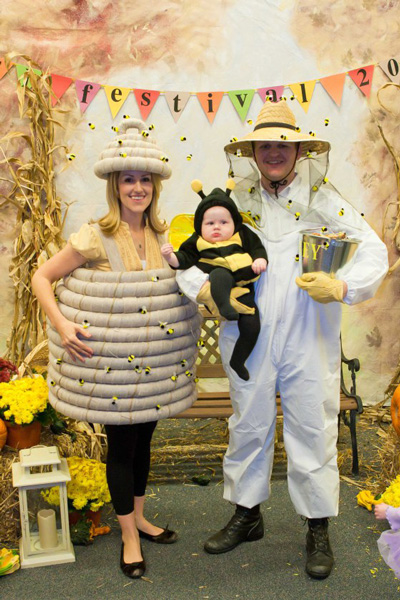 Photo credit: Zinke
Whether or not you have a baby, this bee costume is great for a trio. DIY your bee costume with a black and yellow outfit, create the bee keeper's outfit with some coveralls and tulle, and make the bee hive using foam piping and twine. Put the three together and you'll have costumes people will be buzzing about until next year.
3
Rock, paper, scissors... I win!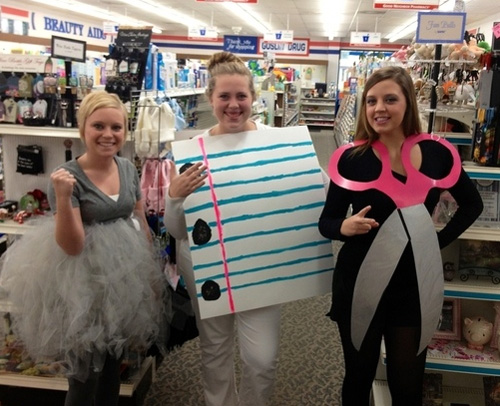 Solve any disagreement at this year's party by going as rock, paper and scissors. Another costume idea perfect for a trio, the scissors and paper are made out of painted poster board, while the rock is constructed of tulle. Randomly play a game with each other for a few laughs.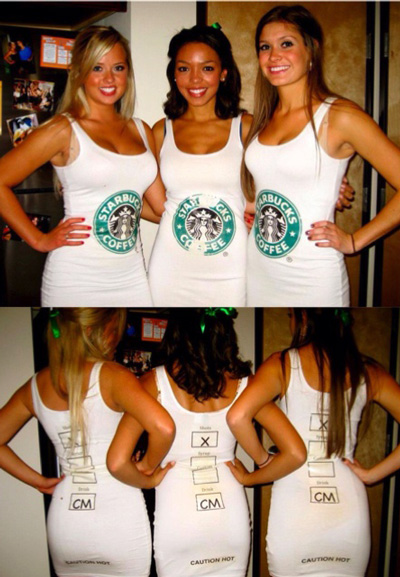 Have a group of Starbucks junkies? Go as your favorite lattes! Using a white dress (or shirt, if you feel more comfortable), enlarge the logo on your computer, adhere it using an iron-on transfer, and display your drink and name with a Sharpie. Make steaming noises and randomly tip over, just like a real latte would.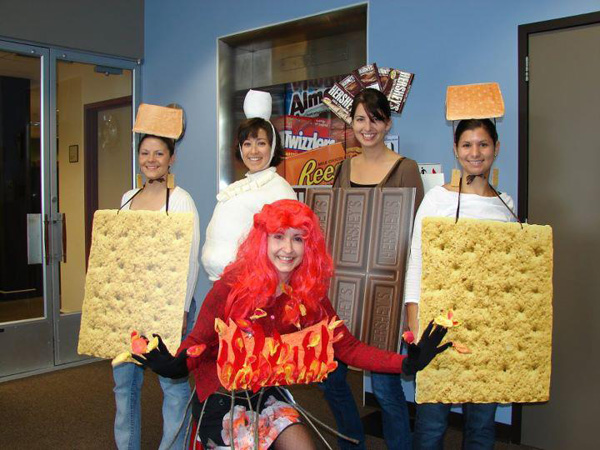 Create a costume that the group can enjoy once the party is over with this s'mores creation, which is great for a group of five. Two can be the graham crackers with cardboard cutouts, while one is in all white as a marshmallow, another is the fire in red, and last but not least, one is the chocolate bar with a candy bar headband. Just make sure that you don't eat your sweets before the night is over.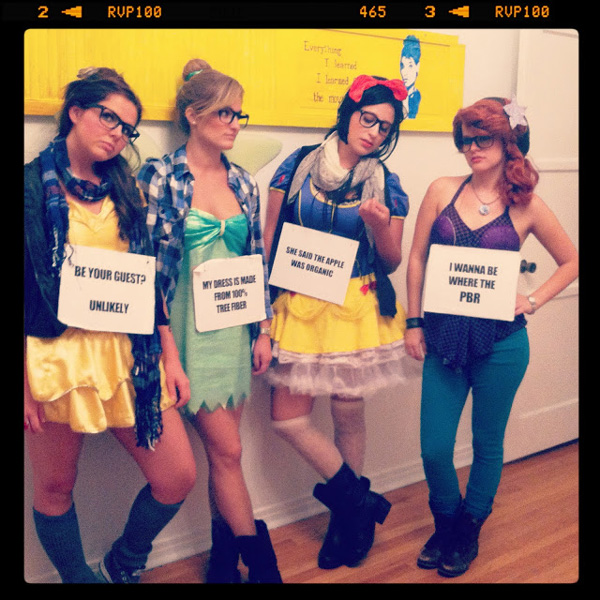 Inspired by the princess Instagrams and Pinterest memes, this blogger and her lady friends laced up their boots and created a few tutus to resemble a couple of hipster Disney princesses. This is an easy costume — you can wear your favorite princess's colors with a flannel cover-up and dark-rimmed glasses for the full effect.
Up next: Group costumes you can purchase >>