Sink Your Teeth Into This Classic Costume
Halloween is coming quickly, and there are so many costume options that it's difficult to choose just one. If you're looking for a scary classic that's sure to be fun and turn heads, look no further than the vampire.
Take a look at our tips and recommendations for creating and perfecting the look of the dead.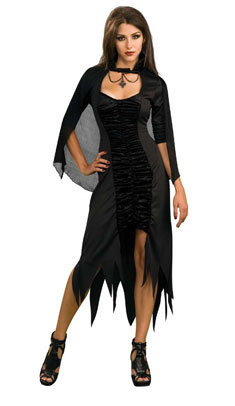 The vampire look is easy to pull off when you know where to look. Affordable costumes like this vampire coffin dress can be found at Spirit Halloween stores located near you. What's better than scoring a great costume that doesn't weigh on your wallet?
(Spirit Halloween, $40)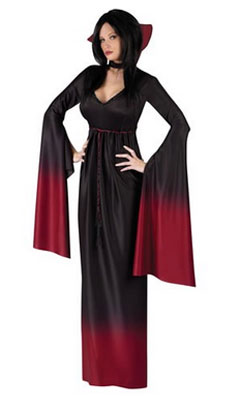 If you live in a colder climate, you may want to consider a costume that can keep you warm into the night. Try something like this blood vampiress to pull off the vampire look even when the weather cools down.
(Spirit Halloween, $35)
The makeup is essential to the vampire costume because it completes the entire look. If you need a little inspiration, take a look at this tutorial on how to get the vicious vampire look. You can find makeup supplies including bright red lipstick, smokey black eye shadow and white cream to complete your costume at Ulta and Party City stores.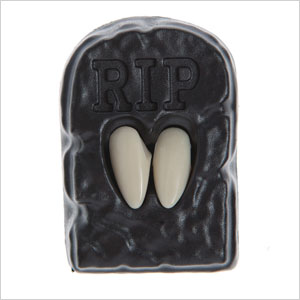 What is a vampire without fangs? These are a crucial component to the bloodsucking look. Try these vampire fangs that are sure to look realistic.
(Century Novelty, $6)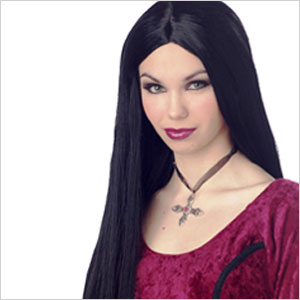 If you want to go all out with your vampire attire, you may want to add a hairpiece. Great Gothic wigs like this long flowing wig can be found at party stores, as well as abhair.com for 30 percent off.
(Yandy, $7)
Adding some accessories like blood-red contacts, vintage lace gloves and an edgy choker will fine-tune your vampire look and make the costume unforgettable.
Related links
Halloween tutorial: Twilight vampire
Top 10 Halloween costumes of all time
How to make a Great Gatsby Halloween costume