How To Get Bad
This Halloween
Walter White and Jesse Pinkman, two iconic and unforgettable characters, came onto our TV sets and into our lives in 2008. Even though the curtains closed on Breaking Bad this past September, you can keep Walt and Jesse alive this Halloween with these unique and easy costume ideas!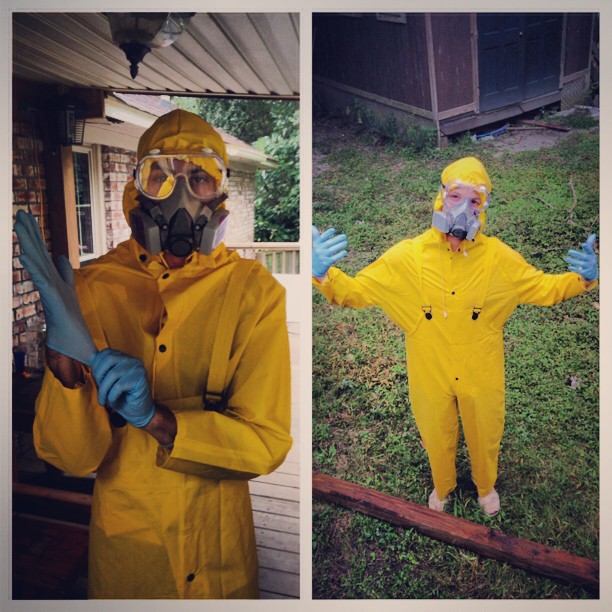 Photo credit: statigram, @_sparkbox_
The most iconic look from the hit AMC series, of course, is the hazmat suits that Walt and Jesse continuously wear throughout all five seasons while they cook and produce their product. You can try finding one in your size at Pure Costumes or Etsy for $50 or less. To complete this look, pair these yellow one-pieces with an inexpensive gas mask or pair of goggles and some gloves from a hardware store like Lowe's or Home Depot.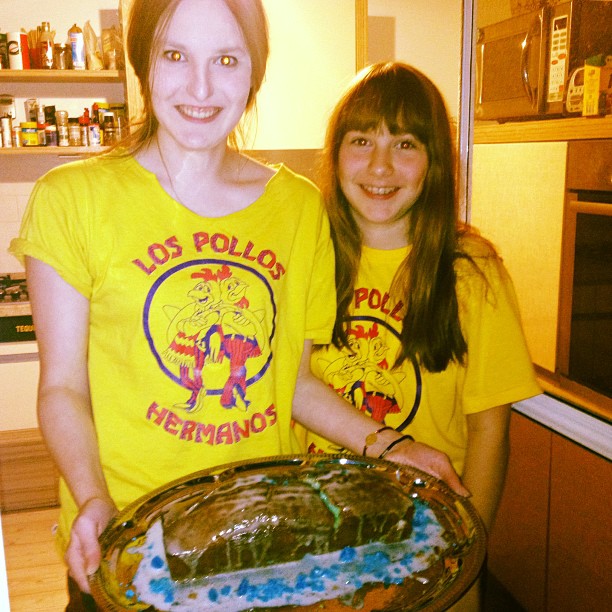 Undoubtedly, some of the best and most action-packed episodes in the Breaking Bad series come out of season four with our favorite villain, Gustavo "Gus" Fring. If you're a fan of the show, you know this infamous drug lord ran his operation out of a fast-food chain in New Mexico named Los Pollos Hermanos. The name of the chain has become a non-direct identifier among true Breaking Bad fans. This Halloween season, you can become Gus's employee of the month by simply searching for the restaurant logo in Google images and using iron-on transfer paper to print the image onto a shirt of your choice. You can purchase transfer paper at most fabric or craft stores like Jo-Ann Stores for less than $10. Combine your newly made shirt with a pair of khakis and even a visor — if you have one lying around — to really pull off this employee look!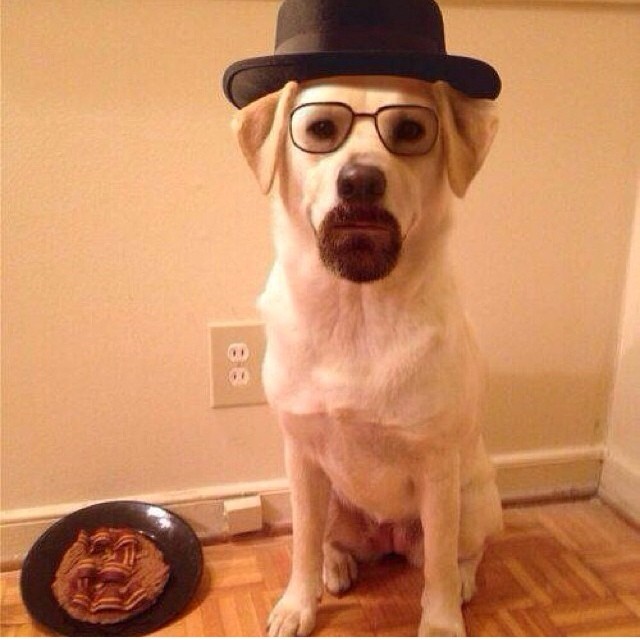 Don't forget your favorite playmate. After all, what would this operation be without him? Grab a hat, a pair of glasses, define your pet's furry beard, and you're all set!
More cute Halloween costumes to try on
Halloween costumes & makeup ideas
Halloween costumes for the whole family
How to get The Hunger Games' Capitol look