Pintastic!
We all love Pinterest. In fact, we're obsessed! So feed into your obsession with these 100 pins that range from home decor to weddings to holidays, and are all absolutely worthy of your boards.
(page 3 of 10)
The top 10 in inspiration
1
Clean and crisp living room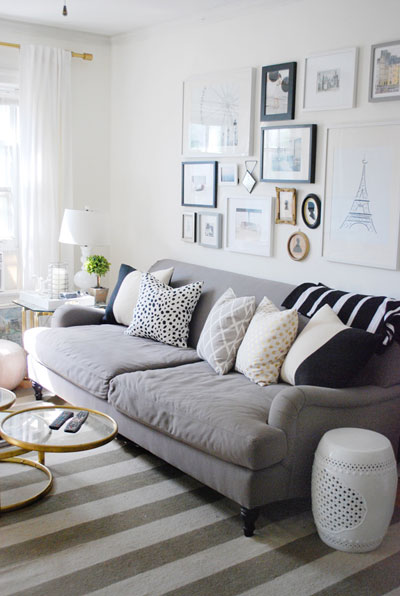 We all want a living room that not only flows well, but looks clean and relaxing enough to invite guests over and veg out in. This space mixes colors, details and patterns effortlessly and efficiently.

The project that put The House of Smiths on the blog map is this awesome pantry redo. Inspire yourself to become one organized mama with this pin.
3
Dreaming under a canopy

Don't toss that old ladder when you can turn it into an awesome canopy!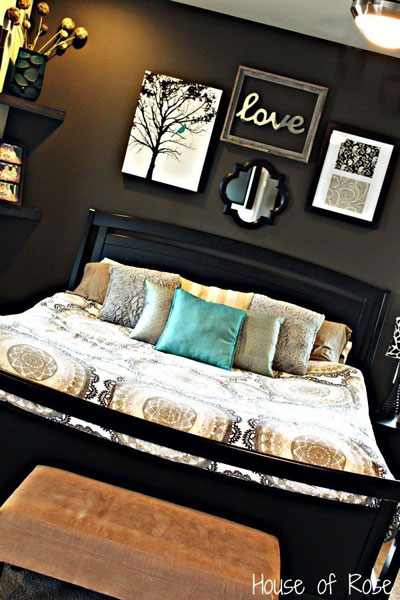 The house tour from this blog has been pinned 1.2 million times. And we can see why. With a mix of dark, classy and fabulous, this is a pin worth double clicking over and over and over again.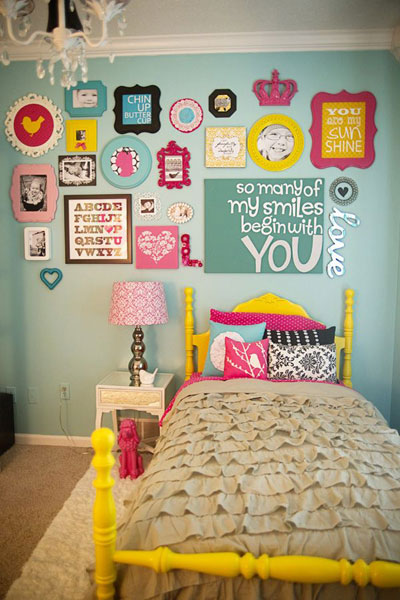 We all know that the sad day will come when our little girl grows up. Turn that moment bittersweet when you give her the most awesome big-girl room on the planet!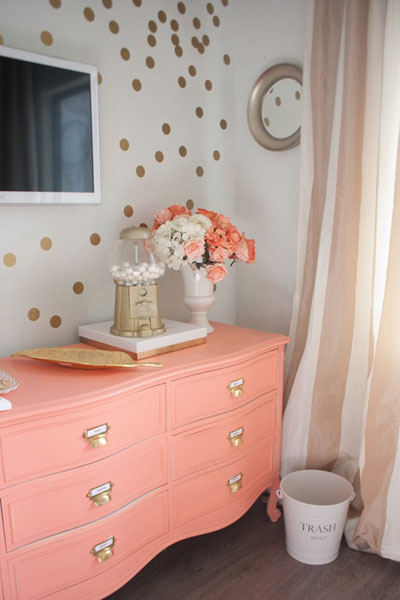 It's your own space, so design it to look that way! Pin this office to remind yourself to add color and, of course, a little bit of glamour.
7
The bathroom dreams are made of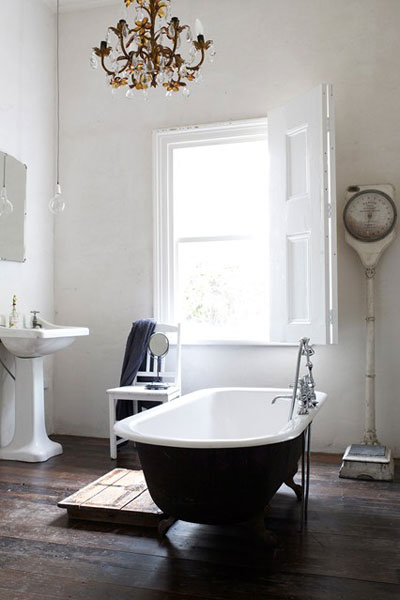 It's probably not the most feasible bathroom concept, but we're all allowed to dream. Pin this baby to stare into the bathroom (and tub) that will take you away to your fantasies.
8
Bright & light dining room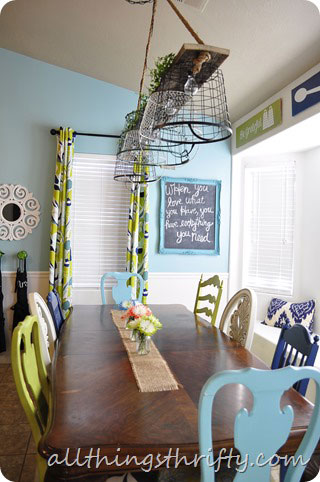 Eat your morning breakfast in the sunshine when you find inspiration in this light and bright dining room.
9
Going bold in the kitchen
Even if you don't want a navy blue kitchen, pin this to remind yourself to go bold in your kitchen. Paint your cabinets the color you desire and allow yourself to fall in love with the heart of your home.
10
Restored statement door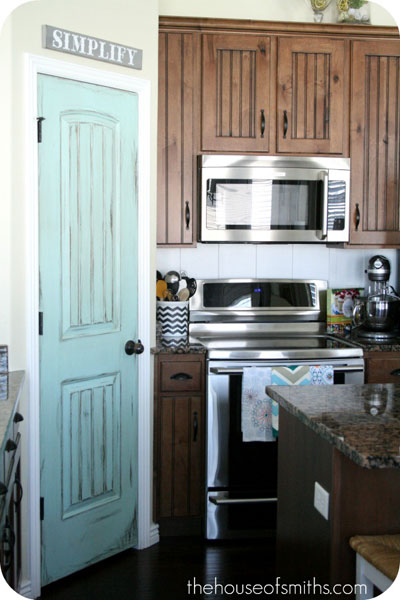 Want your kitchen to look awesome? Paint a door a spectacular color to make a ridiculously splendid statement!
Up next: The best of Pinterest: Top 10 in recipes >>