Make A Magical Costume This Year
Add a little fantasy to your Halloween with a great DIY costume that's sure to match your personality.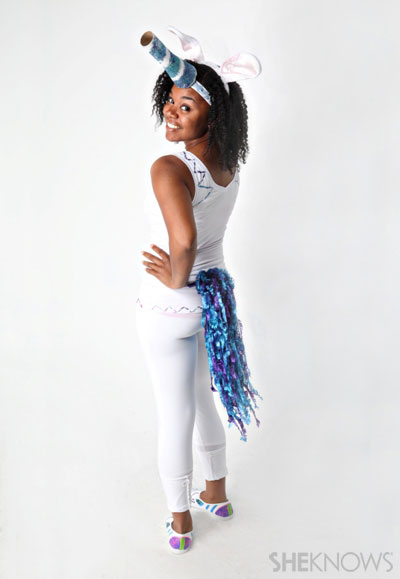 Supplies: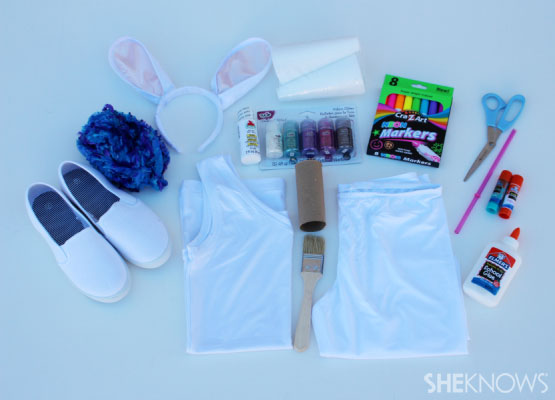 Toilet paper roll
Plastic foam cone
White tank top
White leggings/pants
White shoes
White headband
Paintbrush
Markers
Yarn
Glitter
Glue
Directions:
With a pencil, sketch a design of your choice onto plain white shoes that can be bought at Wal-Mart. Keep in mind that the sketch will be colored in with markers or traced with glue and glitter, so customize it to fit your personality.
Using neon markers that can be purchased at Wal-Mart, color in a few of the sketches on one shoe.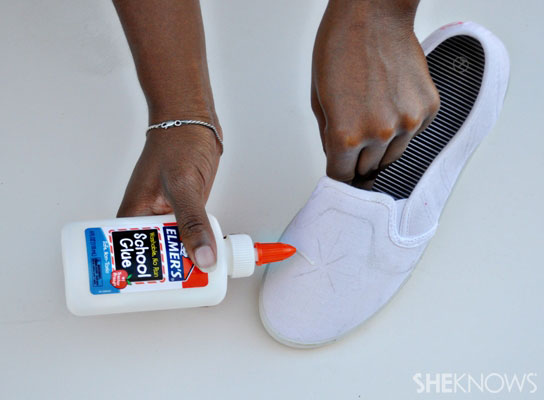 When that's complete, use the glue and glitter to highlight the remainder of your design.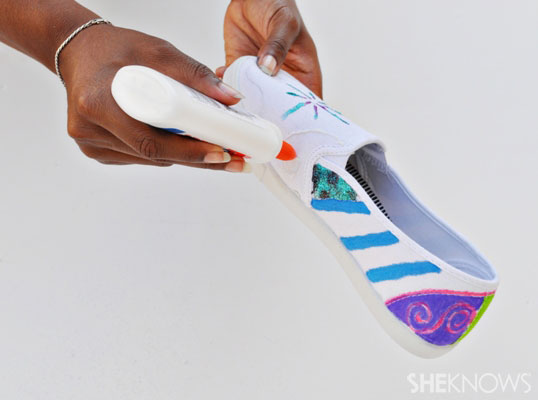 Carefully outline the pencil sketches with glue and add glitter immediately after. Make sure the glue is coated in glitter before turning over the shoe and patting off the excess.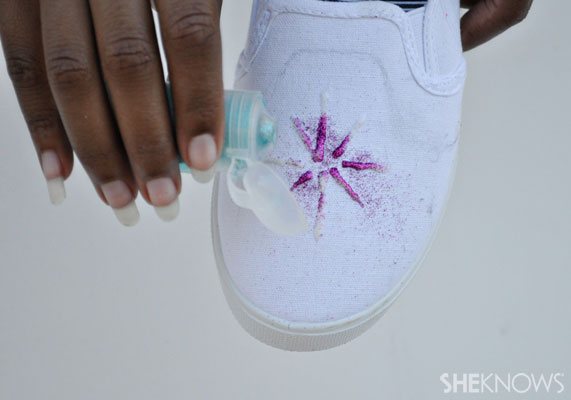 Don't use too much glue. After the process is complete, the glittered design should look smooth, not clumpy. When satisfied with the look of one shoe, begin on the other.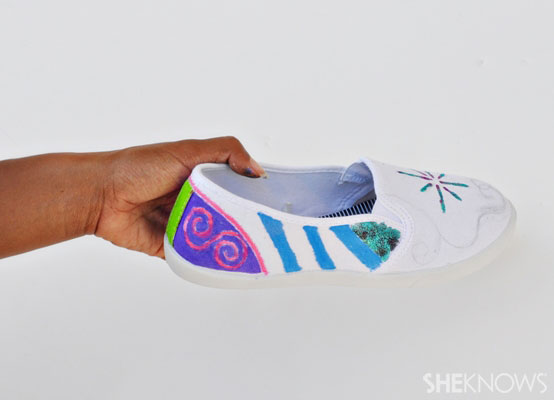 While your shoes dry, create a glitter design for your shirt. Although you don't have to sketch in pencil, it's important to execute the glue-glitter design process just as you did for your shoes.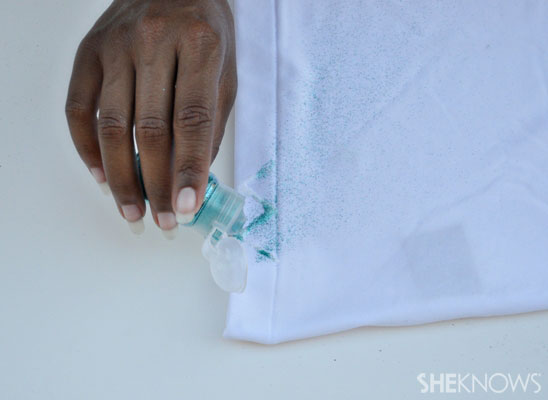 Keep the glue light and add glitter immediately, making sure the glue is fully coated with sparkles.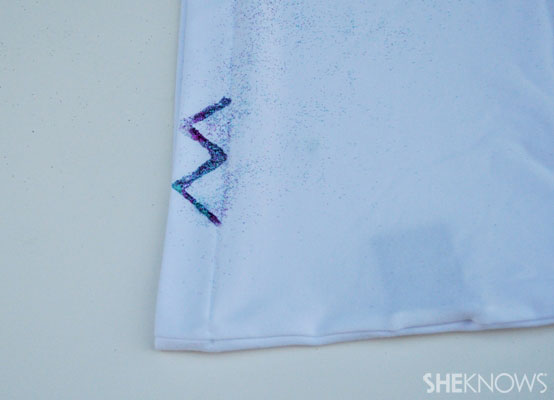 Do as few or as many designs as you'd like, but leave space on the back of the shirt for the unicorn's tail. You can also add glitter designs to the white leggings/pants.
Making the horn for the unicorn will be the messiest part of creating the costume. It requires a plastic foam cone, a toilet paper roll and a headband.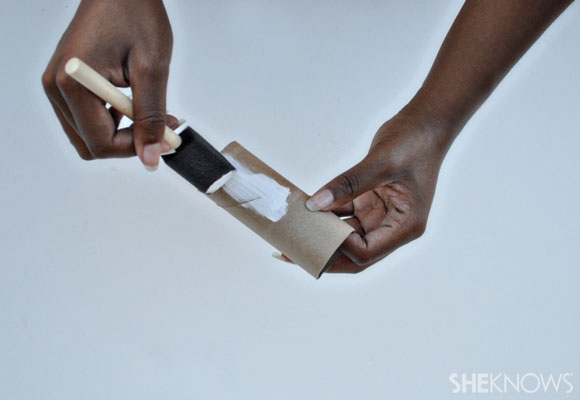 First, paint the toilet paper roll using white paint and a paintbrush. Once dry, place the roll on top of the cone and draw a swirl, beginning at the top of the cone.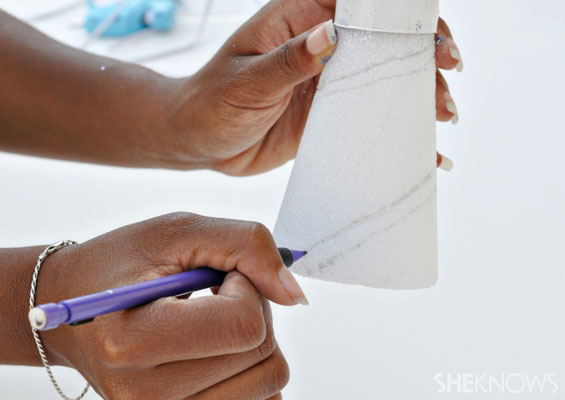 Next, make a pile of glitter on scratch paper. Use a glue stick to determine where the glitter will go on the cone and roll the covered area in the collection of sparkles. Repeat this process until you reach the top of the swirl, and let dry.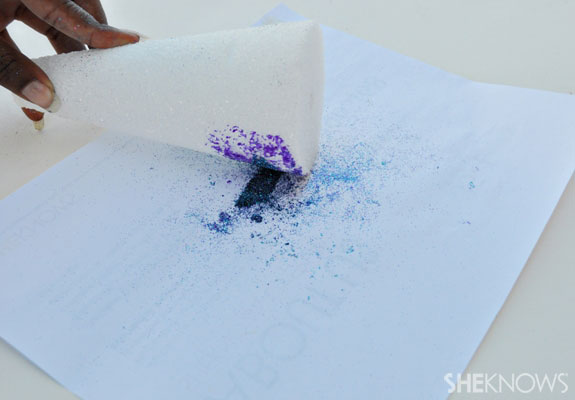 For best results, use a brand of glue that will disappear.
Finally, decorate the headband with glitter and let dry, then hot-glue it to the bottom of the cone.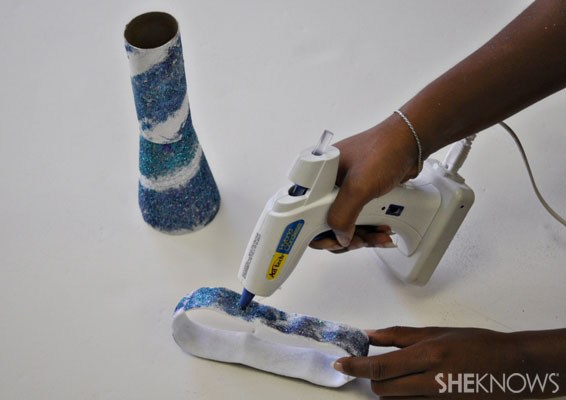 Use a unique pattern of yarn to create a tail. Measure and cut 20 to 30 pieces of 12-inch strings.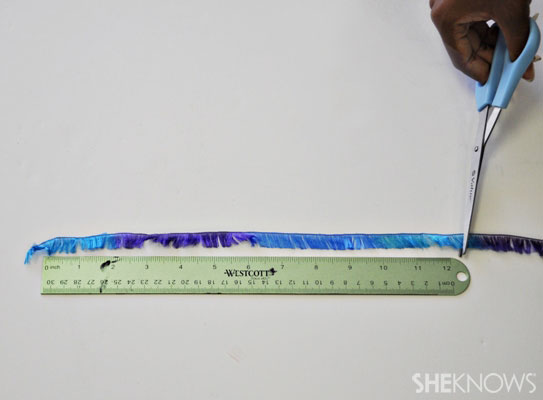 Hot-glue the yarn to the back of the shirt and let dry.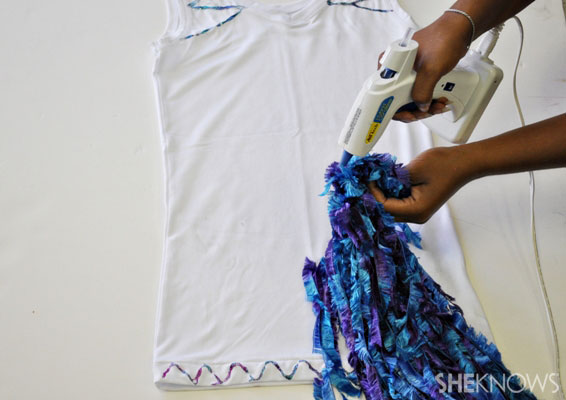 When getting dressed, don't forget to add bunny ears!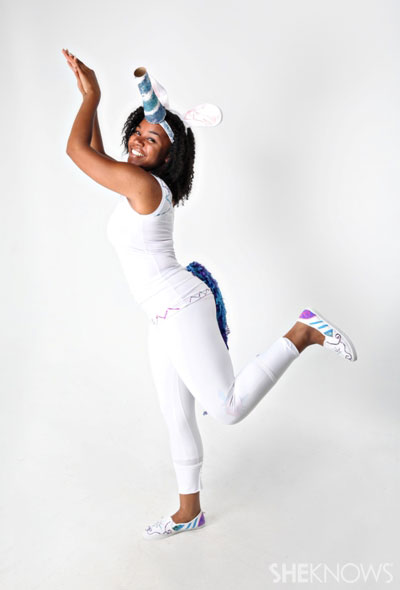 More Halloween costumes
How to make a Sun Drop girl costume
How to make a tarot reader costume for under $30
How to make Patti Mayonnaise and Doug Funnie Halloween costumes