Create Scaly Creatures With Green M&M'S®
The kids will go wild over these swamp monster cupcakes with M&M'S® scales. Creepy and yummy!
What you'll need:
Frosted cupcakes (store-bought or homemade)
About 2 dozen green M&M'S® for each cupcake
Candies and fruit snacks for eyes, mouth, fins and tail
Directions:
There are no directions except... get creative! There is no right or wrong way to create a swamp monster, after all. Channel memories of Creature from the Black Lagoon or Lake Placid and decorate your cupcakes accordingly!
This is our favorite way to create a cupcake monster:
1
Using green M&M'S® candies, layer the top of a cupcake with "scales."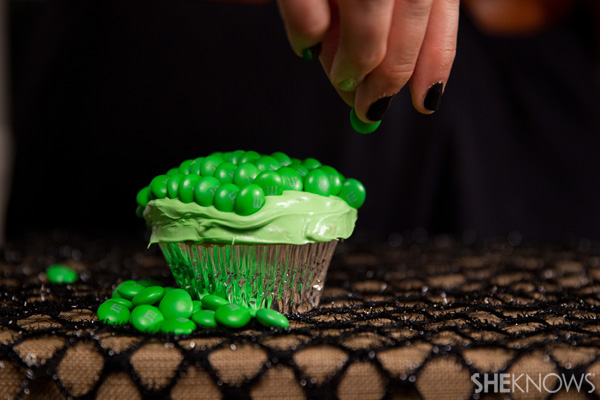 2
Stick gummy candies on top of two toothpicks and stick them into the cupcake.
Then create eyes by using icing to attach M&M'S® candies to the gummy candies.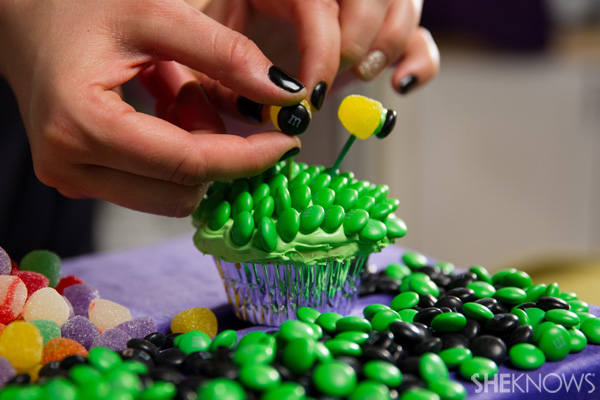 So this Halloween, thrill your little monsters, party guests and neighborhood trick-or-treaters with scary, scaly cupcakes featuring the world's favorite color of M&M'S®.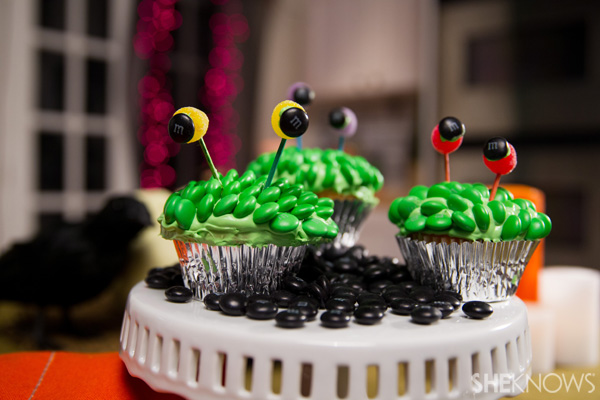 More Halloween fun with M&M'S®
Chocolate-covered fallen apples
Fall centerpieces featuring M&M's®
Diet-friendly tricks for Halloween