Crazy Halloween pumpkin carving
This Halloween, get inspired for the best pumpkin carving ever. From spooky to silly, these outrageous pumpkins are not for the faint of heart. Sharpen your paring knife and get ready to show up the rest of the neighborhood with your own stellar pumpkin.
Crazy horror portrait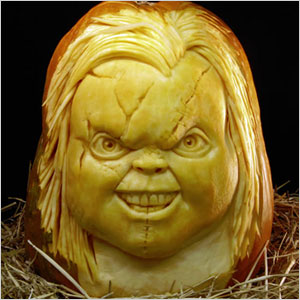 Do you have the chops to carve a photo-realistic pumpkin?
Glossy black cats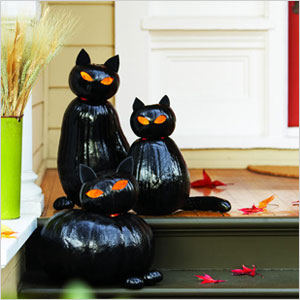 Image source: Sunset
Stage your porch with a litter of sleek black cats.
Frankenstein's monster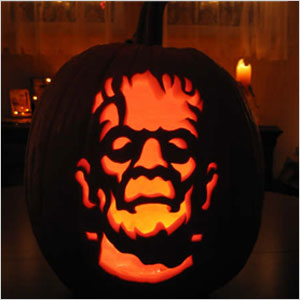 Image source: Oddee
Spooky shadows make this illustrated face pop.
Candy corn creation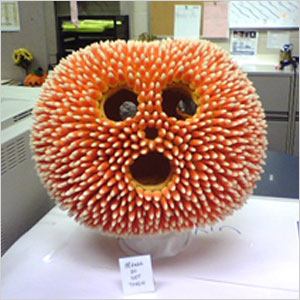 Totally doable if you have an entire day on your hands.
Chuck Norris pumpkin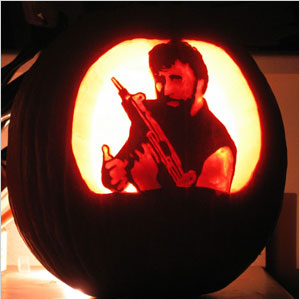 Chuck Norris is always relevant. Even in gourd form.
Lovely yarn wrapping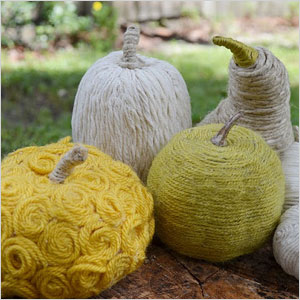 De-stash your yarn with pumpkins you can wrap in all of your favorite colors.
Chevron pumpkins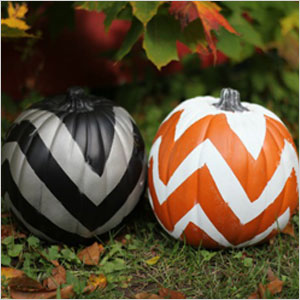 Go stylish instead of spooky with this popular pattern.
Moldy pumpkin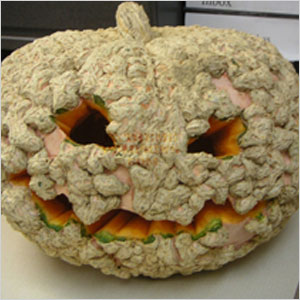 Use a creative topping like peanut shells or wrinkled paper to make your pumpkin look rotten.
Vader pumpkin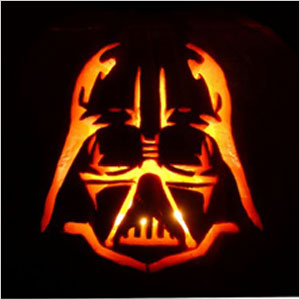 Luke, this pumpkin is not your father.
Haunted house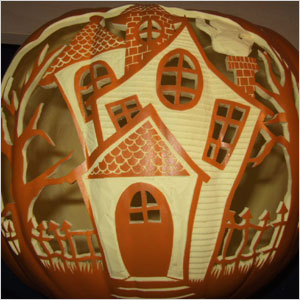 Ghosts and goblins will want to move into this snazzy haunted house.
Fantasy castle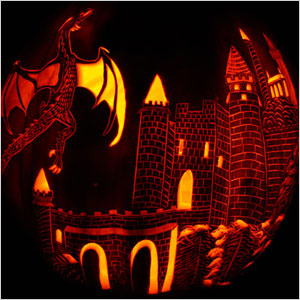 This intricate design is something right out of the pages of a storybook.
Jack Skellington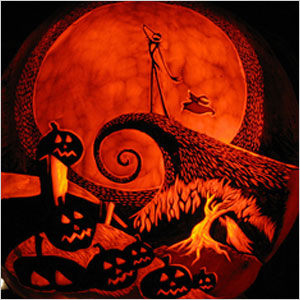 Pay homage to one of the most beloved holiday films.
Happy pumpkin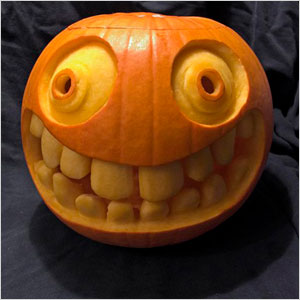 Turn heads with this maniacally grinning pumpkin face.
Blogging pumpkin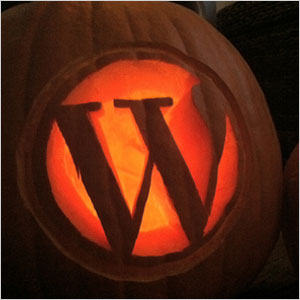 Got blogging on the mind? Stick the Wordpress icon on your Halloween pumpkin.