Spooky pigs in a blanket
Kids will love this traditional food served up in a fun Halloween style!
Mini mummies
Ingredients:
Hot dogs
Crescent-roll dough
Mustard
Directions:
1
Slice thin lines of the crescent-roll dough into "wraps" for the mummy.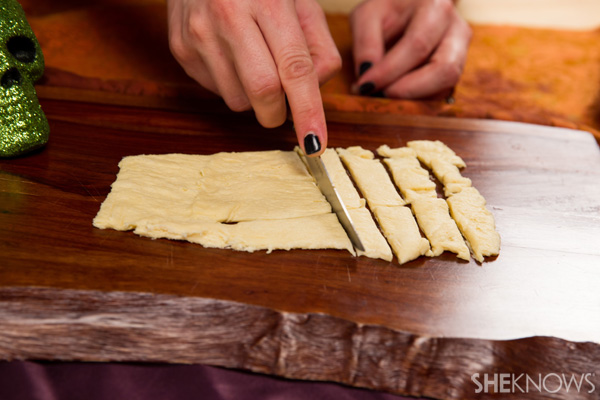 2
Puncture hot dog in several places using a fork.
Wrap hot dogs in the dough "bandages," leaving one end more exposed for the face.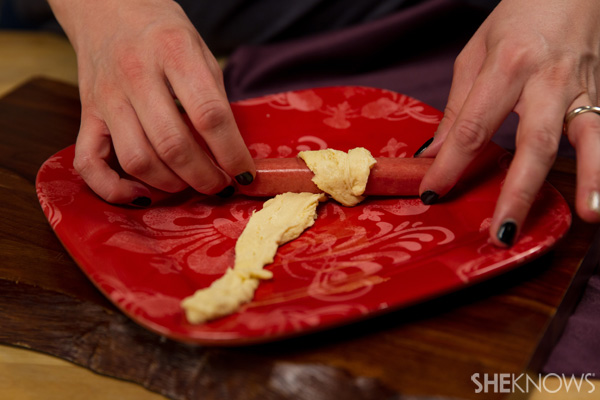 3
Place mummies on a cookie sheet and bake in an oven at
350 degrees F or until crescent rolls are golden brown.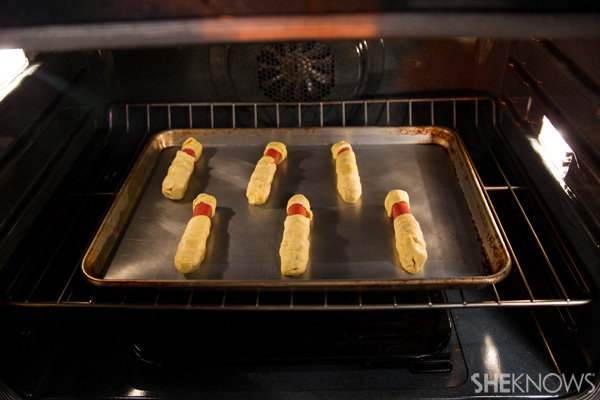 4
Use mustard to draw a face on the exposed part of the hot dog (optional).
If your children don't like mustard, use ketchup or squirtable cheese for the face.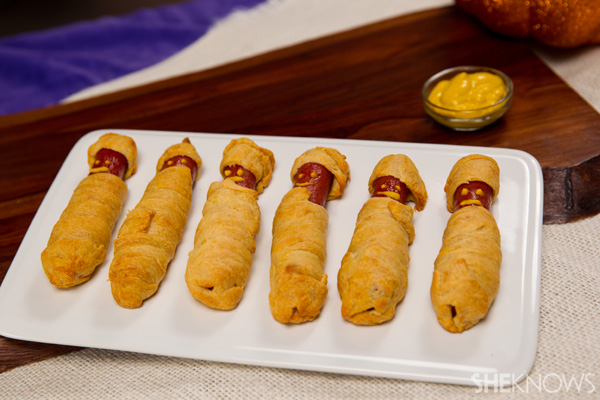 More Halloween fun