Serve up
something scary!
This fun and festive glow-in-the-dark punch is the perfect addition to your Halloween party.
Eerie glow-in-the-dark punch
Ingredients:
Juice or soda blend of your choice. If you don't have a favorite, try mixing equal parts fruit punch and lemon-lime soda.
Green food coloring
Dry ice
Water
Two punch bowls of different sizes. One needs to fit inside the other and leave room for dry ice.
Directions:
1
Mix together juice or soda party punch. Add green food coloring for the gross factor!
Keep adding the coloring until you achieve the color you like.
2
Fill the bottom of the larger serving bowl with water and several chunks of dry ice. Place the smaller serving bowl inside the larger bowl (on top of the water and dry ice) and fill with your punch.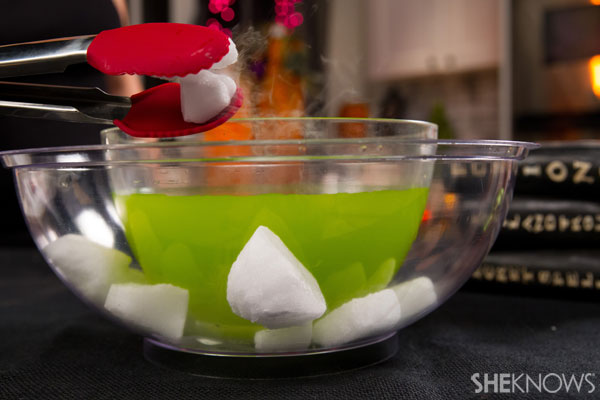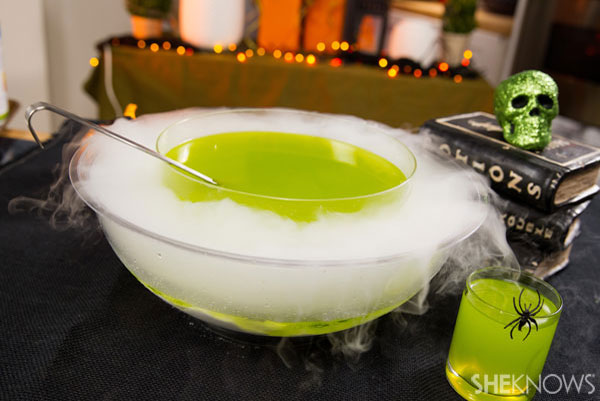 Quick Tip
To make this punch ahead of time, mix the punch and food coloring before your party and store it in the fridge. When you're ready to serve, complete steps 2 and 3.
More Halloween fun