Something spooky
for snack time!
Give them a snack that's a little scary this Halloween!
Eyeball ice cubes
Ingredients:
1 (8 ounce) container whipped cream topping, slightly thawed
24 blueberries
1-1/2 cups boiling water
1 package (8-serving size) Jello, any flavor
1 cup ice water
Tools needed:
Melon baller
24 small dessert dishes
Directions:
1
Use a melon baller to drop 1 small scoop of whipped cream topping
into small dessert dishes to make the whites of the "eyeballs."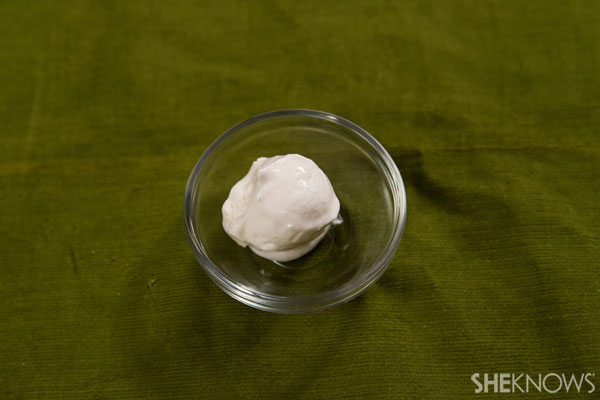 2
Situate a blueberry in the center of each scoop to form the pupil of each eye.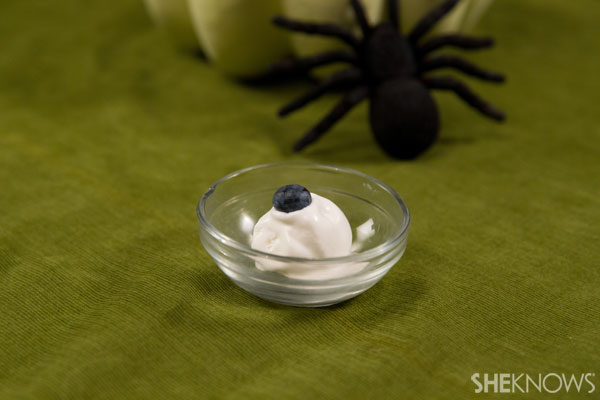 3
Place in the freezer for 30 minutes or until the whipped cream eyeballs are firm.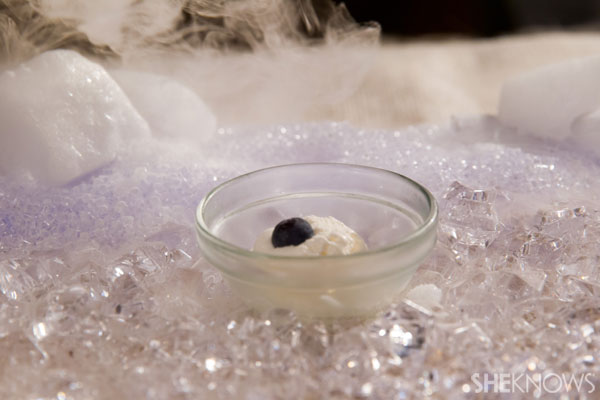 4
While you wait for the eyeballs to freeze, stir in the Jello mix with boiling water
for about 2 minutes or until the mix is completely dissolved.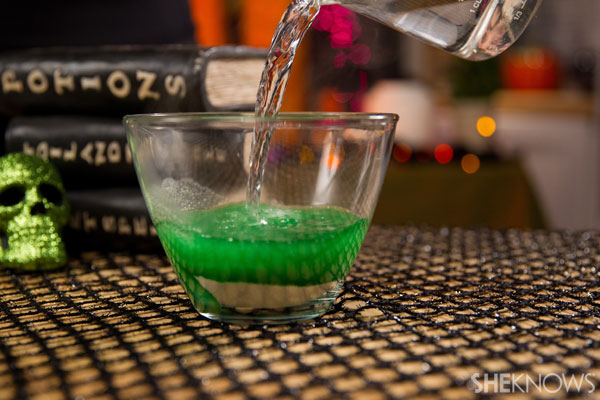 5
Add in ice water until mixture measures 2-1/2 cups.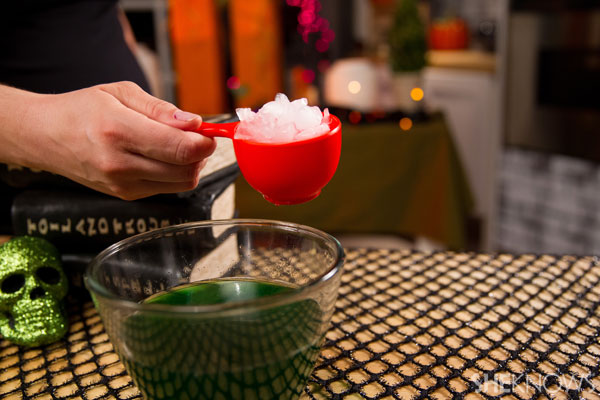 6
Pour the Jello-and-water mixture into a small dessert dish around the eyeball
but leave the eyeball exposed. Continue for the rest of the dishes.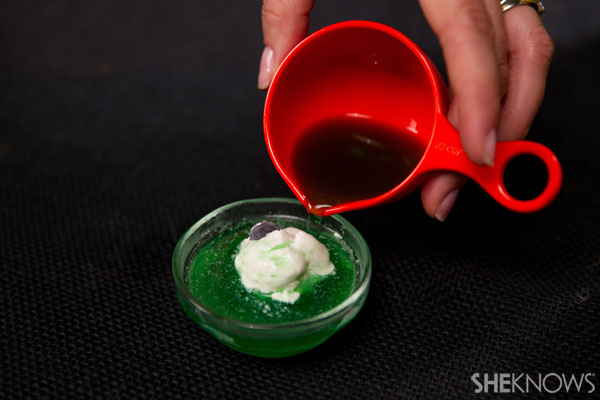 7
Freeze for about 1-1/2 hours or until the Jello and eyeball are both firm.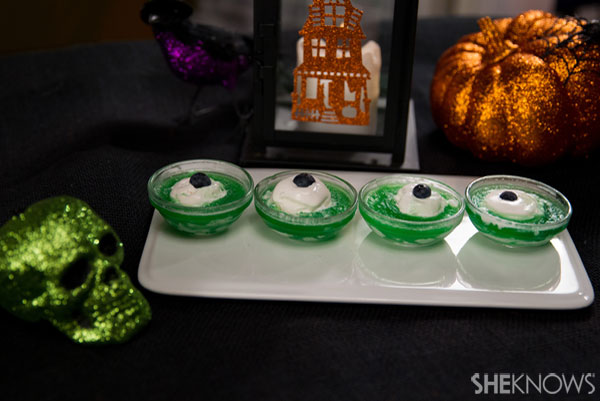 More Halloween fun
Gingerbread ghosts
Halloween phantom punch
Roasted pumpkin seeds