The perfect Halloween breakfast
Start your Halloween off with a bang with this Halloween-themed breakfast!
Candy corn waffles
Ingredients:
Your favorite waffle mix, prepared
Yellow and orange food coloring
Waffle toppings of your choice
Directions:
1
Separate the prepared waffle mix into three bowls. Use the food coloring to
turn the mixture in one bowl yellow and another one orange. Leave the third bowl plain.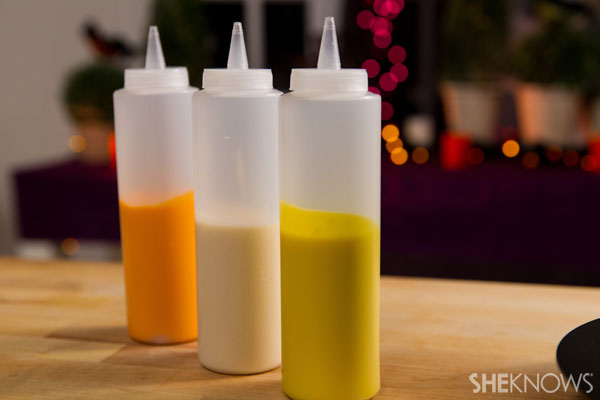 2
Pour colored batter into the waffle maker, layering for a candy corn effect.
The center should be plain, the middle orange and the outside yellow.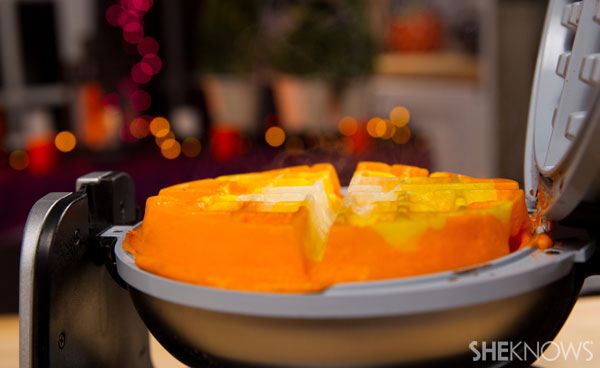 4
Cut waffle into fourths and add toppings of your choice. Butter and syrup are always good, but we recommend jazzing it up a bit. Try whipped cream, hazelnut spread, jelly or fresh fruit.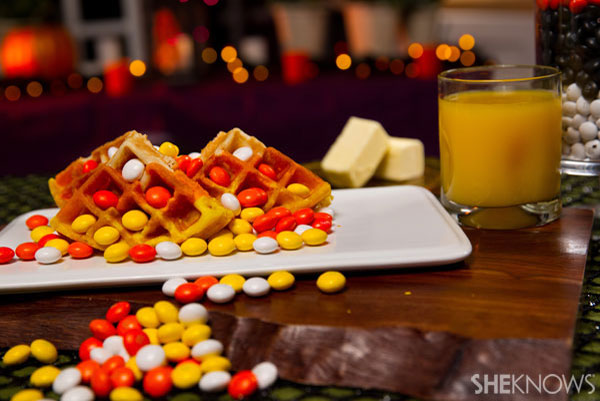 More Halloween fun