Serve up these
fizzy drinks!
Forget the punch bowl! Serve up this fizzy and festive drink in pumpkin-themed Mason jars.
Fizzy pumpkin party drinks
Ingredients:
Small Mason jars
Decorative Mason jar lids
Felt pumpkin face decals — buy precut adhesive faces or cut your own
2 cups orange juice
1 cup pineapple juice
Orange sherbet
Lemon-lime flavored soda
Directions:
1
Secure the felt pumpkin faces to clean, dry jars.
Hot glue or superglue works best if your decals are not self-adhesive.
Let them dry completely.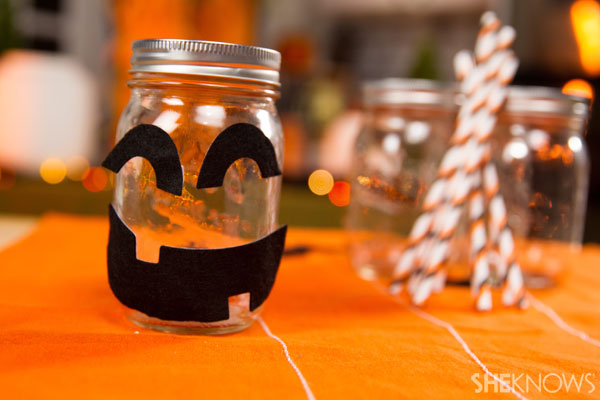 2
Combine 2 cups of orange juice and 1 cup of pineapple juice in a small pitcher.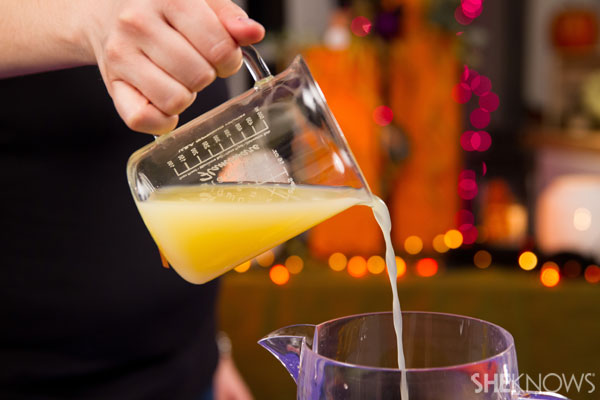 3
Scoop the orange sherbet into jars, filling them about 3/4 of the way full.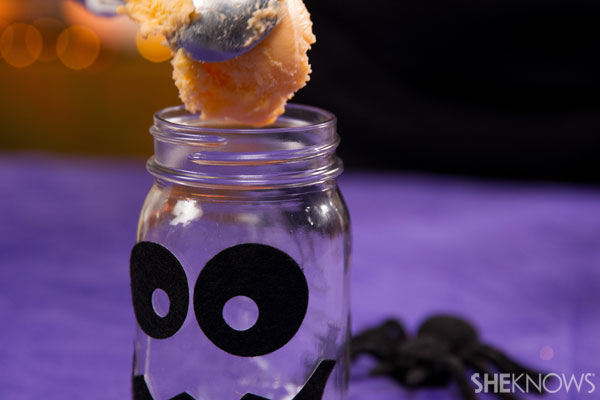 4
Fill the jars halfway with the orange and pineapple juice mixture.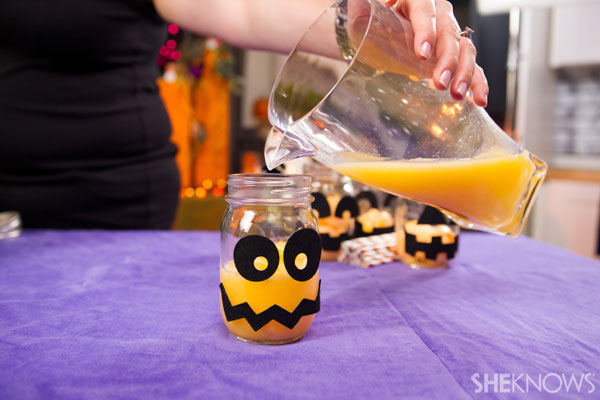 5
Fill the jars the rest of the way with lemon-lime-flavored soda.
Attach lids and straws and serve immediately.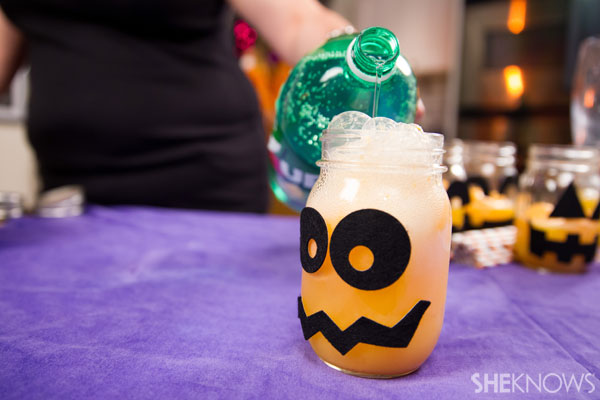 6
Enjoy!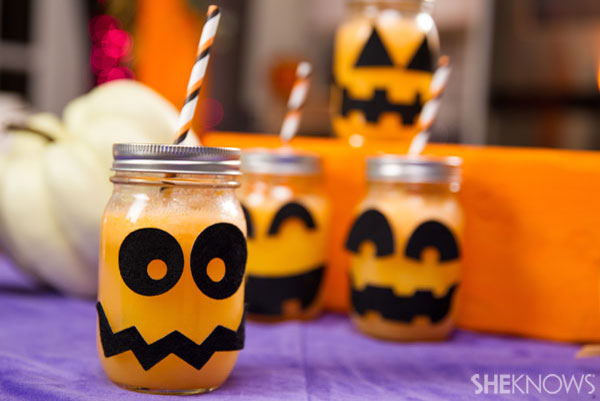 tip
If you want to get a head start on these before your party, mix the juices in the pitcher ahead of time. You can also scoop the sherbet into the jars before your guests arrive and store them in the freezer until you're ready to finish assembling your drinks.
More Halloween fun