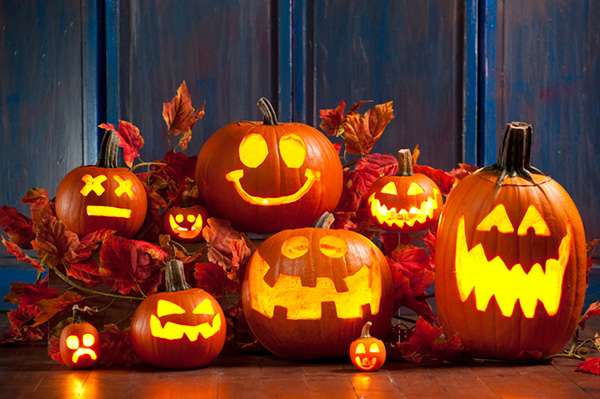 Carve for free
Find the perfect pattern for your pumpkin-carving needs with these 50 websites offering free templates!
Whether looking for a funny face or a spooky scene, we've got your pumpkin-carving needs covered with a few dozen free templates.
Filled with a few traditional pumpkin-carving ideas and a few out of the box, Pumpkin Masters has free templates that are perfect for the whole family.
Offering five regular free templates and a daily freebie, SpookMaster has the traditional look you're craving this Halloween.
With 38 free patterns to choose from, it's nearly a guarantee that everyone in the family will be able to find the perfect match for their pumpkin.
Choose from a traditional Halloween scene to superheroes to blockbuster hits with the hundreds of free patterns available on Pumpkin Pile.
Another fan frenzy site, the Angry Birds Nest provides game lovers with free templates of the flying characters.
Colorado State University fans will love this free ram template made by Shelly Homemaker.
The Pumpkin Lady has you covered with a few hundred fun and unique free patterns, including an all-American scene for your front porch extravaganza.
Did your kiddos love Despicable Me 2 this summer? Give them the joy of carving out this little minion on their pumpkin.
14
City Girl Farming Blog
Want a rooster for your front porch? Carve this guy for free from City Girl Farming Blog!
Inspired by the vintage look, the blogger at Speckless created her very own rare pumpkin template.
Do you have a mathematician in your life? Make him or her happy with these math genius templates from Wolfram Blog.
Ranging from easy to hard on the difficulty rating, Babble offers character stencils and fun Halloween scenes.
Cool Pumpkin Stencils has created the perfect logo stencils for many of your favorite brands!
Twi-hards will need this pumpkin from Pink Raygun... but only if they are Team Jacob.
25
Creating Really Awesome Free Things
Just like the title of the blog, these templates are really awesome and free!
Up next: More websites with free pumpkin carving templates >>