Yummy Candy
Bar Cookies
This Halloween, take your MILKY WAY® candy bars to the next level by turning them into these fabulously rich cookie bars.
By the time Nov. 1 rolls around, you're likely to be bombarded with plastic orange pumpkin baskets filled with all sorts of sweet treats.
MILKY WAY® cookie bars
Ingredients:
1/4  cup unsalted butter, melted
1 egg white
1/2  cup light brown sugar, packed
1/4 cup granulated sugar
2 tablespoons brewed coffee (optional)
1/2  tablespoon vanilla extract
3/4 cup all-purpose flour
1/3 cup unsweetened cocoa powder
1/4  teaspoon baking soda
Pinch of salt
1 cup diced MILKY WAY® candy bars
1/4  cup sweetened condensed milk
Directions:
1
Heat oven to 350 degrees F and spray an 8 x 8-inch baking dish.
2
Melt the butter and let it cool.
3
Combine the egg whites, butter, sugar, coffee and vanilla.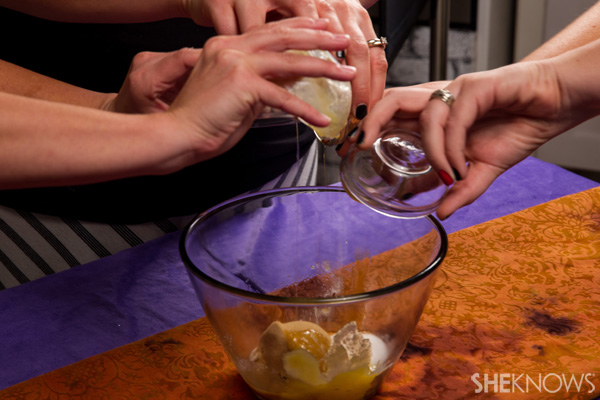 4
Add flour, cocoa powder, baking soda and salt to the wet mixture.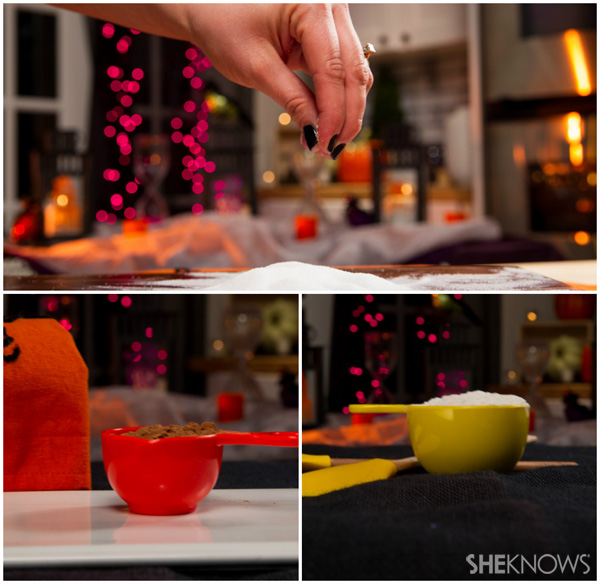 5
Set aside 2/3 of the dough.
6
Spread the remaining dough in the baking dish.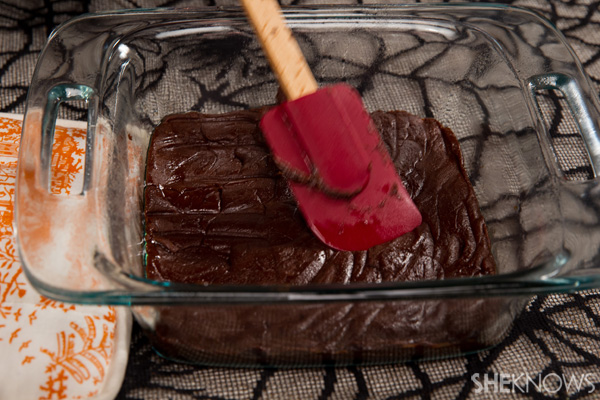 7
Drop MILKY WAY® pieces throughout the dough.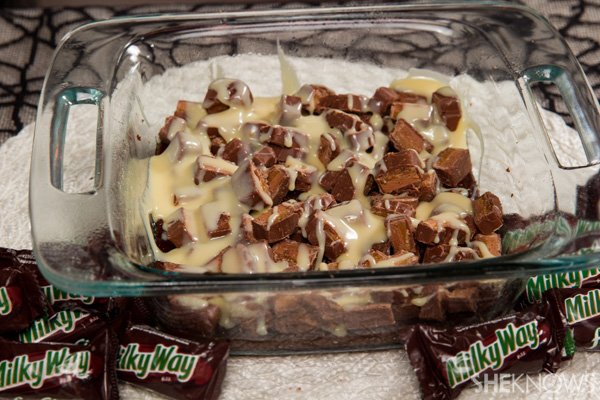 8
Crumble the remaining 1/3 of the dough on top of the mixture in chunks.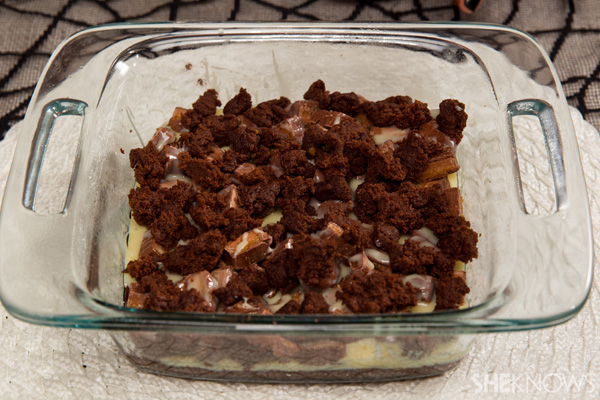 9
Bake for 30 minutes. Cool for about 3 hours before slicing and serving.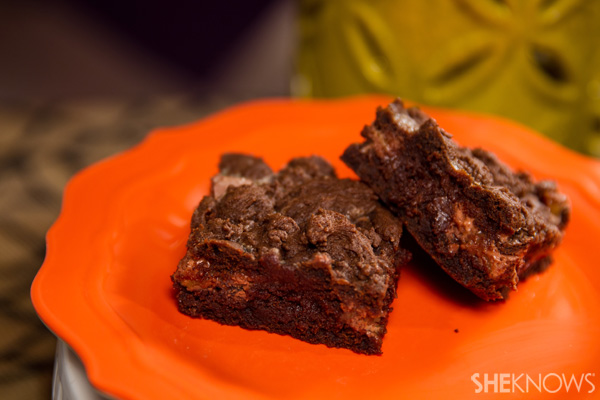 These crunchy and chewy treats are so good, your kids will be clamoring to go door-to-door again to collect more MILKY WAY® bars!
More Halloween sweets
Gluten-free Halloween recipes
Healthy Halloween recipes
How to make spooky Halloween treats