The Ultimate
Halloween Cookie
Looking for a clever way to enjoy extra Halloween candy? Whip up a batch of SNICKERS® Surprise Cookies. The surprise? These cookies get their molten center from a miniature candy bar tucked inside!
SNICKERS® Surprise Cookies
This time of year, Halloween candy is everywhere! Instead of popping it into your mouth right out of the wrapper, get creative and wrap mini SNICKERS® bars inside cookie dough for the ultimate melt-in-your-mouth Halloween treat.

Ingredients:
1/4 cup butter
1/4 cup applesauce
1/2 cup creamy peanut butter
1/2 cup brown sugar
1 cup white sugar
1/2 of a mashed banana
1/4  teaspoon vanilla extract
1-3/4 cups all-purpose flour
1/2 teaspoon baking soda
1/2 teaspoon salt
24 SNICKERS® minis
Directions:
1
Heat oven to 300 degrees F.
2
In a mixing bowl, combine flour, baking soda and salt.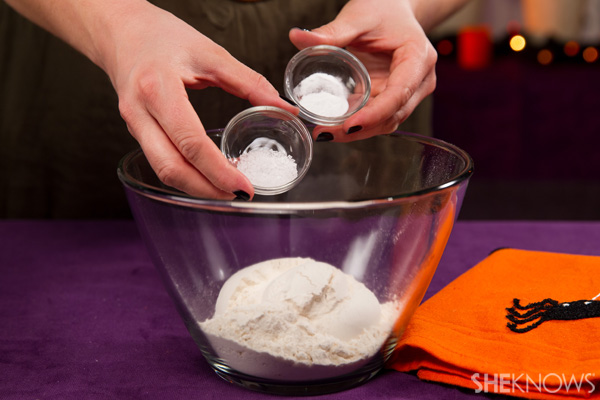 3
In a large mixing bowl, blend butter, applesauce, peanut butter and both sugars until smooth.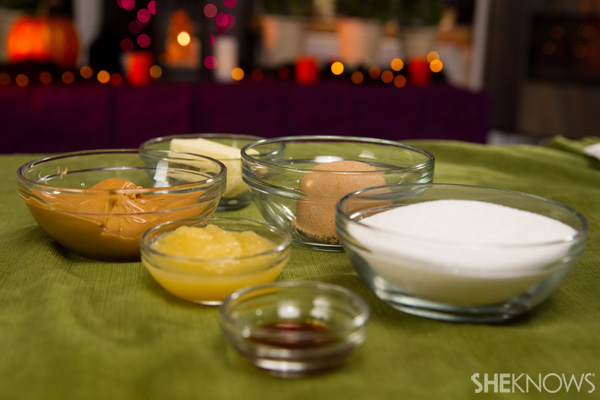 4
Add mashed bananas and vanilla to the butter mixture.
5
Spoon in the flour mixture.
6
Chill dough in a covered bowl for 2 to 3 hours.
7
Scoop a tablespoon of cookie dough onto a plate and flatten it.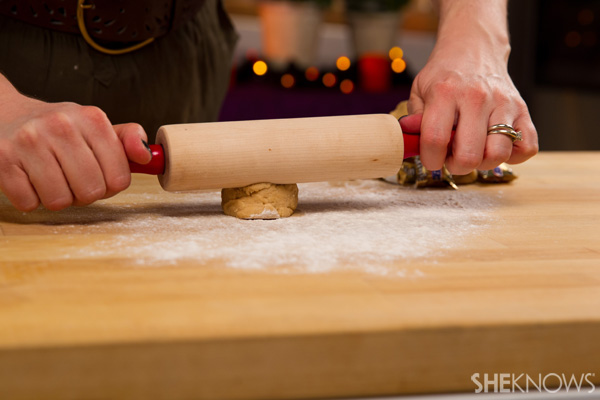 8
Set a SNICKERS® mini in the center of each cookie and wrap the cookie around it.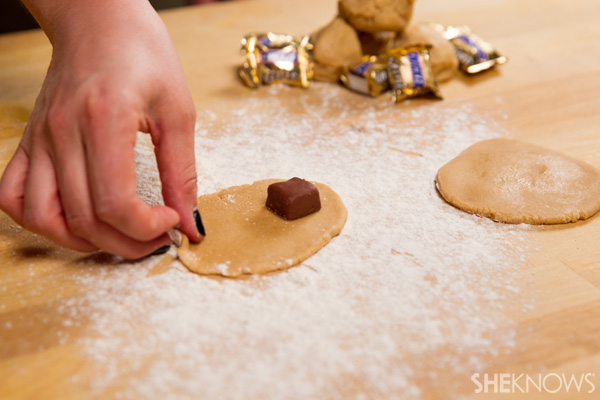 9
Lay parchment paper on a cookie sheet, place the cookies on top and bake for roughly 20–30 minutes.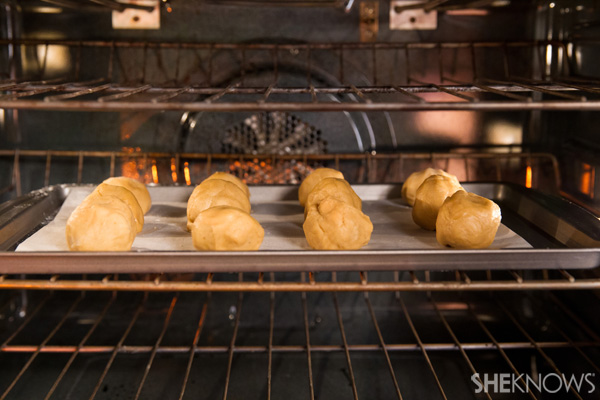 10
Allow cookies to cool on a wire rack before serving.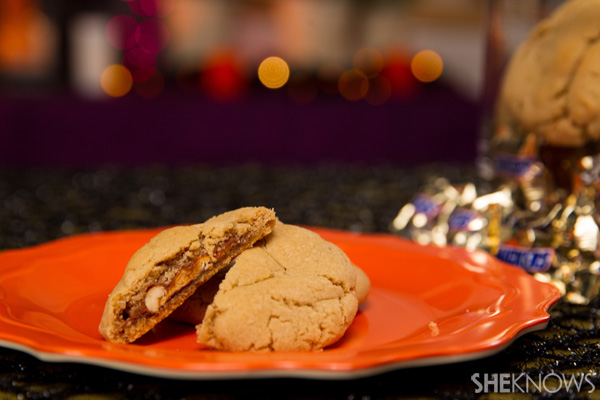 Quick Tip
Who says homemade cookies have to be given out in December? Package stacks of Halloween cookies in Mason jars, pop on a label or gift tag and deliver to friends and neighbors! (Bonus: One less thing to do during the holiday rush!)
More fun Halloween treats and activities
SNICKERS® pretzel milkshake
Harvest dumplings
Halloween paper craft treat bags